Dr Anand Rai says the Madhya Pradesh government is harassing him by transferring him and his wife to Dhar and fears for his security in the new posting. A Ganesh Nadar/Rediff.com reports.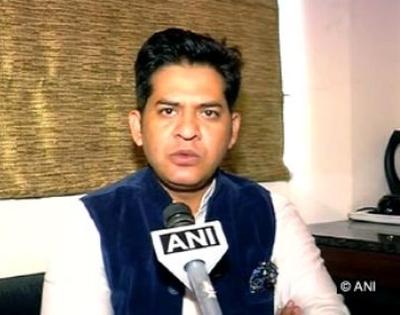 Dr Anand Rai is one of the whistleblowers in the Vyapam scam in Madhya Pradesh that has been making headlines for the past one year.
He has been threatened for his exposes in the past, but that has not fazed him. He has now been transferred from Indore to Dhar.
His transfer was stayed by the Madhya Pradesh high court after he challenged the action. His wife, who was also transferred, also got the order stayed.
Dr Rai told Rediff.com, "Both me and my wife have been relieved from our current posting. Now that the high court is looking into our case we do not have to join our new posting. But as we have already been relieved, we do not have any work. We are caught in the middle till the court gives its final ruling."
Till June 2011, Dr Rai had been working in the government hospital at Dhar. In September, 2011, he was transferred to Indore. "They posted me at a training institute. Nobody likes this teaching post, but I still came here," he said.
On July 25 this year he was relieved from his post in Indore and again transferred to Dhar. He immediately approached the high court. "I complained that my wife and me have been transferred due to malafide intentions," Dr Rai said.
"The government is supposed to protect whistleblowers from harassment, but instead it is harassing us and that is why we have approached the high court." The MP government has told the high court that Dr Rai and his wife's tranfers were routine.
What bothers Dr Rai is the fact that he had once complained against a former state minister Vikram Verma. "Verma's wife Neena Verma is the MLA from Dhar. That area will have a lot of their supporters. I do not think we will be safe there," Dr Rai told Rediff.com
"What will happen next is in the hands of the court. I will do what the court asks me," he said.
Dr Rai has help to fight his legal battles. "Mr Anand Mohan Mathur, a former advocate general of Madhya Pradesh, is fighting our case free, so we are not spending much money in court," he concluded.
In an earlier interview to Rediff.com, Dr Rai alleged that more than 2,500 people are involved in the Vyapam scam.