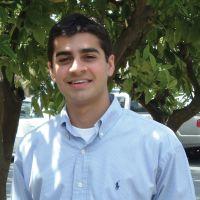 India Abroad's West Coast correspondent Ritu Jha reports there is nothing much to cheer about Indian Americans in the fray in California.
Ricky Gill concedes defeat
Ricky Gill, the youngest Congressional candidate from California's District 9 who was endorsed by South Carolina Governor Nikki Haley and former Florida governor Jeb Bush, conceded to his opponent, incumbent United States Representative Jerry McNerney.
At press time, Gill had 71,706 votes, McNerney had 84,293.
Gill, son of doctors with a family vineyard business, was born and raised in Lodi, California.
"Although we did not emerge victorious in this campaign," Gill said, "I believe we accomplished something extraordinary. We put this community and its people first, and we took our story to the national stage."
Harmeet Dhillion loses
Harmeet Dhillon, contesting for California state Senate District 11 which includes San Francisco county and parts of northern San Mateo county, won only 40,000 votes. The incumbent, Mark Leno, won 217, 474 votes.
Dhillion, an attorney, also serves as chair, San Francisco Republican Central Committee. In 2008, she had unsuccessfully run as a Republican candidate for the state assembly.
As does Jack Uppal
Jack Uppal, candidate for the US House of Representatives from California's Congressional District 4, trailed behind opponent Tom McClintock. Uppal had 98,515 votes, McClintock had 154,540.
Disappointment in Milpitas too
In Milpitas city, Deepka Lalwani and Rajeev Madnawat could not make it to the two open city council seats.
Lalwani got 2,924 votes and Madnawat got 2,361, but could not make to the council seat even after being endorsed by the local newspaper, Milpitas Post.
Lalwani said she lost because of a combination of reasons -- one being that there were too many candidates for two seats and there were only two Indian-American candidates.
"The community is not ready for two foreign-sounding names," Lalwani told India Abroad. "Many voters can't even distinguish between foreign male or female names. Many thought I was another Indian male candidate."
Milpitas has a 50 percent ethnic voter community, but the voter turnout was mostly Caucasian.
"I live in a highly professional ethnic neighbourhood that comprises Vietnamese, Chinese and Indians. I was astounded to read that the voter turnout was only 16.6 percent," lamented Lalwani.
And Fremont
In Fremont, Vice Mayor Anu Natarajan, who was endorsed by California Attorney General Kamala Harris and a large Indian-American community, stood in third position with 12,903 votes for the mayor's post.
Bill Harrison, a council member, took the lead with 17,458 votes. Steve Cho, who stood second with 15,608, was not convinced with the result. Aziz Akbari stood fourth with 2,692 votes.
At press time, the Alameda County voter registration officer told India Abroad that there still were an estimated 142,000 ballots to count, including 100,000 votes by mail and 42,000 provisional ballots.
Harrison received support from the large Sikh community in Fremont.
Image: Ricky Gill