The United States has started deploying the first elements of its advanced Terminal High Altitude Area Defense anti-missile system at the Osan Air Base in South Korea after North Korea conducted test of four ballistic missiles which broke international sanctions.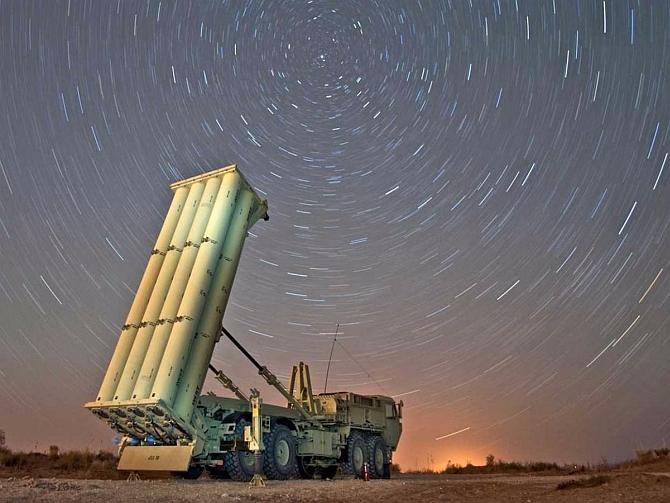 According to CNN, the announcement comes just a day after North Korea test-fired four ballistic missiles into the Sea of Japan, also known as the East Sea.
THAAD is designed to protect against threats from North Korea. It's designed to shoot down incoming missiles that threaten civilian populations.
China has voiced opposition to the proposed placement of the THAAD system so close to its borders.
Beijing's concerned that THAAD's surveillance capabilities might be able to offer early tracking data to parts of the American ballistic missile defence system, eroding China's ability to target the US in the event of war.
The Global Times, a Communist Party-affiliated newspaper, has accused Seoul of "tying itself to the US chariot and turning into an arrogant pawn of Washington in the latter's military containment against China".
But with North Korea increasing the number of missile and nuclear tests last year, the US and South Korea have publicly stressed the need to speed up the deployment of the technology.
The decision to deploy THAAD in South Korea was made in July last year.
US President Donald Trump on Tuesday affirmed America's "ironclad commitment" to Japan and South Korea's security following the latest missile test.
Trump spoke over phone separately with the Japanese Prime Minister Shinzo Abe and South Korean Acting President Hwang Kyo-Ahn, the White House said.
During the phone calls, Trump emphasised the United States' ironclad commitment to stand with Japan and South Korea in the face of the serious threat posed by North Korea.
"He emphasised that his administration is taking steps to further enhance our ability to deter and defend against North Korea's ballistic missiles using the full range of United States military capabilities," the White House said.
"Trump agreed with Prime Minister Abe and Acting President Hwang to continue close bilateral and trilateral cooperation to demonstrate to North Korea that there are very dire consequences for its provocative and threatening actions," the White House said.
Pentagon Spokesman Captain Jeff Davis said Defence Secretary Jim Mattis spoke with his Japanese counterpart Tomomi Inada to discuss North Korea's missile launches.
"Mattis and Inada both agreed that these launches are an unacceptable and irresponsible act that undermines security and stability in the region," Davis said.
Mattis reaffirmed that the US remains steadfast in its defense commitments to Japan including its extended deterrence commitment, he said.
"Both Mattis and Inada agreed to cooperate closely along with the Republic of Korea to strengthen deterrence and to maintain the peace and security of Northeast Asia," Davis said.
Image: Courtesy Lockheed Martin