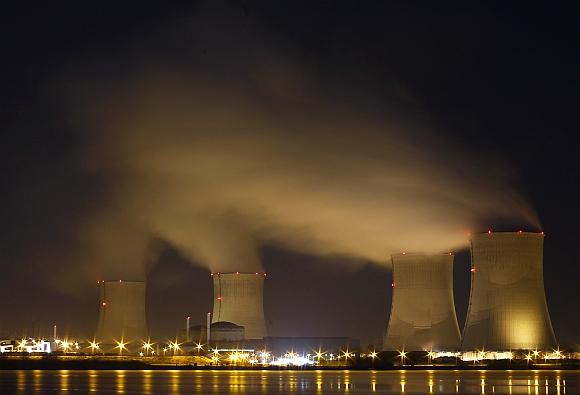 The United States on Friday called on members of the 48-nation Nuclear Suppliers Group to support India's membership for the elite atomic trading club during its crucial meeting in Seoul next week.
"The United States calls on NSG participating governments to support India's application when it comes up at the NSG plenary," State Department Spokesman John Kirby said.

"I am not going to get ahead of how that is going to go or hypothesise and speculate about where it is going to go, but we have made clear that we support the application," Kirby said in response to a question at his daily news conference.
India's case is being strongly pushed by the US with Secretary of State John Kerry recently writing a two-page letter to member countries who are sceptical towards India's NSG membership to "agree not to block consensus on Indian admission" to the group.

During Prime Minister Narendra Modi's visit to US last week, American President Barack Obama welcomed India's application to the 48-member grouping.

While majority of the 48-member group backed India's membership, China along with New Zealand, Ireland, Turkey, South Africa and Austria were opposed to India's admission.

China maintains opposition to India's entry, arguing that it has not signed Nuclear Non-Proliferation Treaty. China wants NSG membership for its close ally Pakistan if NSG extends any exemption for India.
India has asserted that being a signatory to the NPT was not essential for joining the NSG as there has been a precedent in this regard, citing the case of France.

The NSG looks after critical issues relating to nuclear sector and its members are allowed to trade in and export nuclear technology. Membership of the grouping will significantly help India to expand its atomic energy sector.

India has been reaching out to NSG member countries seeking support for its entry. The NSG works under the principle of consensus and even one country's vote against India will scuttle its bid.