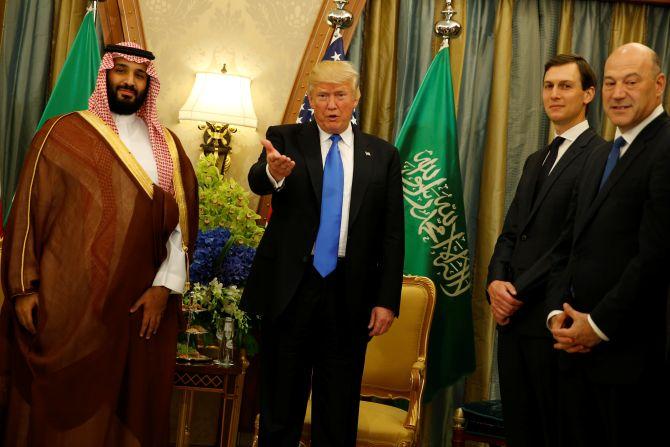 The White House on Saturday announced that the United States has sealed an arms deal worth $350 billion (Rs 22.75 lakh crore) with Saudi Arabia, which comes as President Donald Trump began an official visit to the Muslim-majority nation.
The agreement, which is worth $350 billion over 10 years and $110 billion (Rs 7.15 lakh crore) that will take effect immediately, was hailed by the White House as 'a significant expansion of (the) security relationship' between the two countries, reports the CNBC.
'This package of defence equipment and services support the long-term security of Saudi Arabia and the Gulf region in the face of Iranian threats, while also bolstering the Kingdom's ability to contribute to counter terrorism operations across the region, reducing the burden on the US military to conduct those operations,' the White House said in a statement.
The US-Saudi partnership has been fraught with controversy since the 9/11 attacks, which culminated last year in a Congressional vote to allow 9/11 families to sue the country for its suspected links to the attackers.
Saudi Arabia is the primary destination for US arms sales, according to the Council on Foreign Relations, with the Kingdom purchasing nearly 10 per cent of US exports from 2011 to 2015.
The weapons deal also gives Trump a victory to merchandise abroad.
IMAGE: President Donald Trump, flanked by White House senior advisor Jared Kushner, second from right, and chief economic advisor Gary Cohn, right, delivers remarks to reporters after meeting with Saudi Arabia's Deputy Crown Prince and Minister of Defense Mohammed bin Salman, left, at the Ritz Carlton Hotel in Riyadh. Photograph: Jonathan Ernst/Reuters