A diamond merchant from Surat has put a smile on his employees faces after he gifted them cars, homes and jewellery as Diwali bonus in a stunning act of generosity, Oprah-style.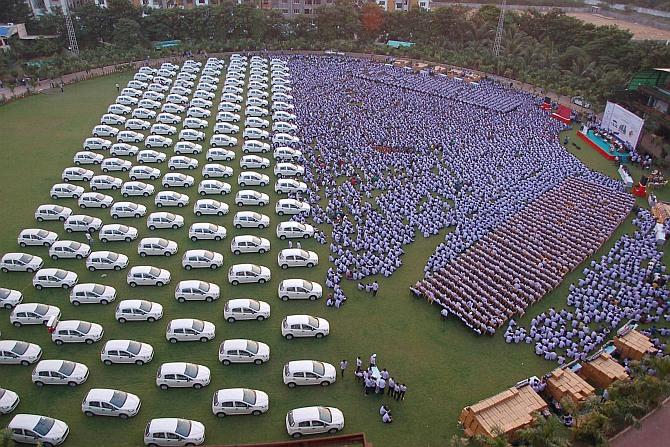 Surat-based diamond firm Hari Krishna Exports has given Rs 4 lakh each to 1,268 employees, including cleaning staff, to buy cars, flats and jewellery.

This novel reward, which is apart from the annual Diwali bonus, would cost the company Rs 50 crore.

"Besides Diwali bonus, which is given to all employees, we have been running a programme to reward loyal, hardworking and dedicated staff. After one-year of evaluation of their performance, we have selected 1,268 such employees," Hari Krishna Exports Chairman and Managing Director Savaji Dholakia said in Ahmedabad.

Out of its 6,000 employees, the management selected 1,268 employees for their exceptional work, devotion and loyalty towards the company, Dholakia said.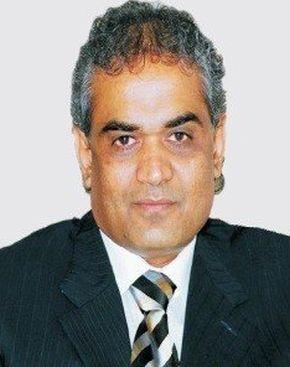 "We have allotted Rs 4 lakh to each of these employees, which comes to around Rs 50 crore. It was left to them to choose which gift they want. For example, those who had a car and a flat, opted for jewellery. This will boost their morale and encourage them and others to work hard," Dholakia said.

Dholakia said 491 employees accepted the gift to buy cars, while 207 employees opted to buy flats and 570 chose jewellery.

Each of the selected employees would get Rs 4 lakh to buy a Fiat 'Punto Evo' car, or a residential apartment or get gold jewellery worth Rs 4 lakh, Dholakia said.

Meanwhile, Fiat Group Automobiles India said it has delivered the biggest single bulk order of 455 Punto cars to a prominent business house in Surat.
"The order comprises of 190 Punto Evo 1.2 Petrol and 265 Punto Evo 1.3 Diesel in New Pearl White and Minimal Grey colours was taken by Sukrit Autolink, FIAT exclusive dealer in Surat," the auto maker said in a statement.
The 1,268 employees of Hari Krishna Exports range from managers to diamond polishers to even cleaning staff, Dholakia said.
The diamond trading firm had registered a turnover of over Rs 6,000 crore last year, he said.
Image: The cars which were handed out to the employees on Sunday by diamond merchant (below) Savjibhai Dholakia