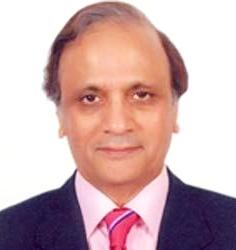 Tassaduq Hussain Jillani was on Thursday sworn in as Pakistan's new chief justice, replacing activist judge Iftikhar Chaudhry who led a crusade against corruption and misgovernance.
President Mamnoon Hussain administered the oath to him at a ceremony at the presidency. The oath-taking ceremony was attended by Prime Minister Nawaz Sharif, federal ministers' judges of the apex court' lawyers, diplomats and Chaudhry.
The controversial Chaudhry retired on Wednesday after the longest term at the helm of the supreme court in the country's history.
Nicknamed "the gentleman judge" for his mild manner, Jillani, 64, will remain chief justice for six months and 24 days after which Justice Nasirul Mulk will take his place.
Reported to be a lover of poetry and films, Jillani is related to Pakistan's new ambassador to the United States Jalil Abbas Jilani and former Prime Minister Yousuf Raza Gilani, who was forced to step down by Chaudhry last year.
Jillani said he will take notice of footage of a full court meeting to honour Chaudhry on Wednesday being leaked to one media group. Media was not allowed inside the court during the meeting.
He began hearing cases soon after the oath-taking ceremony. The first case he heard pertained to the allotment of plots by the Capital Development Authority. Jillani has been a supreme court judge since 2004 and, like Chaudhry, was sacked when Musharraf imposed emergency rule in November 2007.
Jillani said that the supreme court will continue to playing its role for protecting and upholding the constitution. He said the supreme court is the custodian of the constitution.
He started his legal practice at district courts in Multan in 1974. In 1993' he was appointed as advocate general of Punjab. Jillani was elevated as a judge of Lahore high court in 1994. Before his appointment as chief justice, he served as the acting chief election commissioner.