Give us your feedback on the condition of toilets in your neighbourhood, help rate Swacch Bharat mission.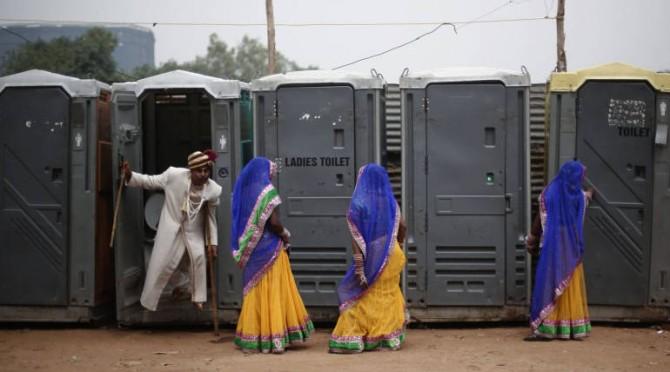 The Swachh Bharat mission, one of the flagship programmes of the National Democratic Alliance government, has turned four.
Prime Minister Narendra Modi said recently that since coming to power in 2014, his government has built 8.3 crore toilets, and that 90 per cent of Indians have access to a toilet facility.
"Over 4.15 lakh villages, 430 districts, 2,800 towns, 19 states and Union Territories have been declared open defecation-free," he said in a video posted on his Twitter account.
There are many yardsticks to determine the success of Swachh Bharat mission, one of them being clean public toilets. Are the public toilets near us at railway stations, bus stands, market places etc, clean and properly maintained?
There's only one way to find out if the toilets that have come up under the Swachh Bharat mission are indeed clean, and that is through citizens' participation. We solicit your feedback to let us know if the toilets around you are properly maintained.
To enable you to do this we have created an app, which helps you to add public toilets near you and rate their cleanliness.
You can download the app HERE from Google Playstore.
The map below shows the aggregate of data on toilets received via the app till yesterday.
The number marked on the circle shows the total number of toilets in the vicinity. The colour on the circle shows the majority of clean or unclean toilets in that area.
This map thus gives an overview of what the citizens have to say on the sanitary conditions of public toilets in their neighbourhood.
Photograph: Reuters.