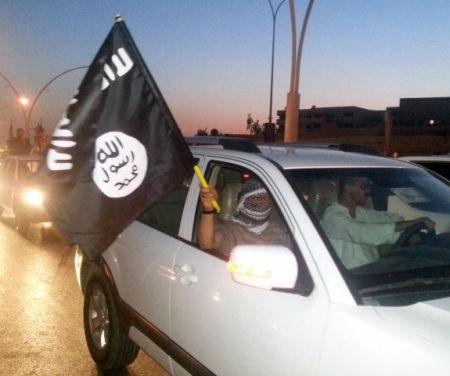 A man allegedly instrumental in recruiting youths to the Islamic State, was apprehended from neighbouring Thane district in a joint operation by Maharashtra Anti-Terrorism Squad and Kerala Police, officials said on Saturday.
According to a senior ATS official, the man identified as Rizwan Khan was arrested from his residence at Kalyan in Thane district on Friday night.
"Since the arrest was made by Kerala Police, we don't have much details," the official said.
However, sources said Khan was allegedly responsible for recruiting youths to IS. A case has also been registered against him in Kerala in connection with conversion issues.
Police said Khan will be taken to Kerala and the matter will be investigated by their counterparts in the southern state.
Earlier this week, Maharashtra ATS and Kerala Police had nabbed a man identified as Arshi Qureshi, associated with controversial preacher Zakir Naik's Islamic Research
Foundation, from Navi Mumbai for his alleged links with ISIS.
Qureshi was picked up from his Navi Mumbai residence on July 21 and placed under arrest in connection with a case registered in Kochi at Kerala on July 17.
The case was registered days after at least 21 youths from Kerala were reported missing and suspected to have joined the IS. A local court in Navi Mumbai had granted Kerala Police Qureshi's transit remand till July 25.
Naik, a city-based televangelist who also runs Peace TV, has been under scanner of various agencies after one of the attackers involved in the Dhaka terror strike posted that he had been influenced by the preacher.