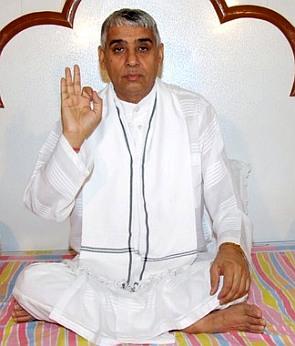 A Hisar court has found the controversial 'godman' Rampal guilty of murder in two separate cases on Thursday.
To jog your memory, the case dates back to 2006, when Rampal criticised a few parts of Arya Samaj which led to violent clashes between the two sects.
Rampal's followers started firing at the villagers in Rohtak, Haryana, killing one and injuring 59 others.
So who is Rampal after all? Here are 7 things you should know about him.
* Born to a family of farmers in Sonepat district's Thanana village on September 8, 1951, Rampal claims to be an incarnation of the 15th century mystic poet Kabir.
* He joined the Haryana government's irrigation and public health department as junior engineer after getting a diploma in engineering. While some reports claim that he was dismissed from service for carelessness at work, others claim that he chose to resign voluntarily after 18 years of service and dedicate himself to spirituality
* While in government service, Rampal came in touch with a seer named Ramdevanand and became his dedicated disciple. In 1999, Rampal set up his own ashram (again while in government service) in Rohtak district's Karontha village. A woman named Kamala Devi donated land for the ashram.
* After proclaiming himself as a 'saint', Rampal started setting up ashrams across Haryana. The number of followers swelled as word got around of his being an incarnation of Kabir.
* In 2006, he allegedly made derogatory remarks against Arya Samaj founder Swami Dayanand Saraswati. His supporters clashed with angry Arya Samajis, resulting in the death of one person. This is when Rampal's legal woes began. He was arrested along with 24 others, but was let off on bail. He then shifted base to Hisar
* Since getting bail, 63-year-old Rampal has refused to respond to court summons and the ashram's spokesperson claimed that he wasn't even at the ashram and had been taken to an undisclosed location for treatment as he is unwell.
*So far, Rampal, who faces contempt of court, murder and attempt to murder cases in various courts, has skipped hearings 42 times.