Black Twitter avatars, #bringthembackhome used in MH17 protest
Even as pro-Russian rebels handed over the black boxes that they found at the MH17 crash site, hundreds of thousands of Dutch social media users have changed their social media profile picture to a black square and are using the hashtag #BringThemHome, demanding Malaysia Airlines MH17 bodies' return.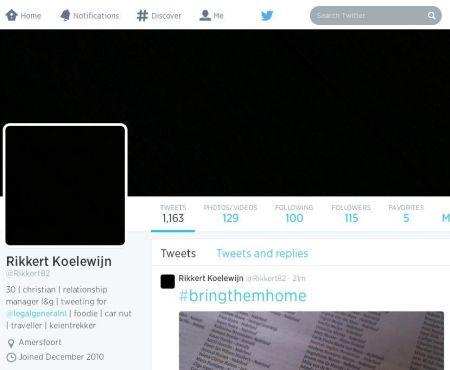 Right across Facebook, Twitter, and Instagram, people have swapped their standard - often smiling - profile image to a black square. Many in the Netherlands are combining the gesture with a call for their fellow citizens' bodies to be repatriated as soon as possible. The trend seems to have started on Facebook. Dutch Foreign Minister Frans Timmermans was among the first to change his cover image on Facebook to a black background. Many friends and relatives changed their avatar to a black square.
"Making my avatar black in memory of all those in #MH17, to show my support for those affected, and to fight to #BringThemHome," tweeted one user.
"Out of respect for the victims of #MH17 my profile pic will be blacked out until all bodies have been brought home. #BringThemHome," tweeted another.
There has been growing international outcry that the bodies have not left Ukraine yet.
Image: Twitter user @Rikkert82 has turned his profile picture into a black box as a protest against the MH17 incident. Many like him have turned their profile pictures into black boxes. Photograph: @Rikkert82/Twitter
Image:
People light candles at the Dutch embassy for the victims of Malaysia Airlines MH17, which crashed in eastern Ukraine
Photographs:
Valentyn Ogirenko/Reuters