Five terrorists were gunned down in an overnight encounter with security forces in Shopian district of Jammu and Kashmir, while a civilian was killed and 12 others injured during clashes with law enforcement personnel after the gun battle, officials said.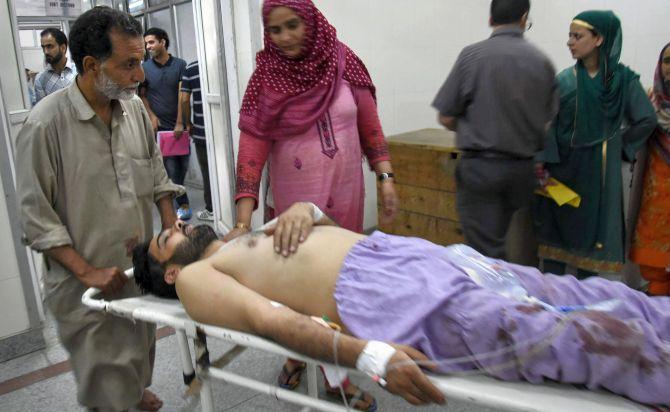 Fresh exchange of firing between terrorists and security forces took place on Saturday morning at Kiloora in Shopian, where a terrorist was killed on Friday night, they said.
"Four more terrorists have been killed in the operation at Kiloora in Shopian. One terrorist was killed last night," an army official said.
All the five terrorists are locals and have been identified as Umer Nazir Malik, Waqar Ahmad Sheikh, Aijaz Ahmad Paul, Arshad Ahmad Khan and Arif Ahmad Mir, a police official said.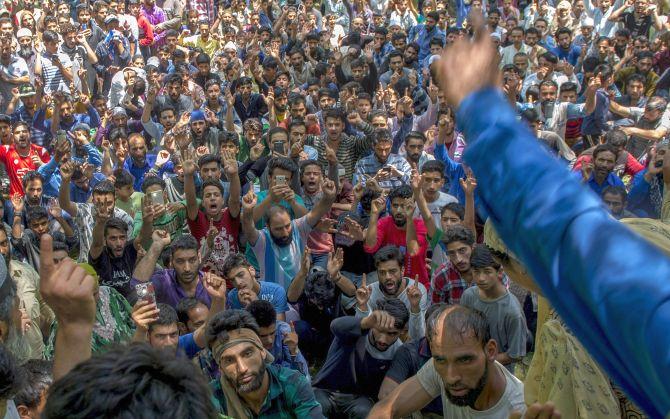 Soon after the encounter ended, clashes broke out between protesters and security forces at several places in the district.
A civilian was killed in a firing incident at Ganowpora, while two others sustained injuries, a police official said.
He said Bilal Ahmad Khan was hit by a bullet after the funeral prayers of one of the terrorists, who was among the five ultras killed in the gun battle with security forces at Kiloora.
Khan was rushed to a hospital where he succumbed to injuries.
Local residents alleged that he was hit by bullets fired by the army personnel in response to stone-pelting by protestors.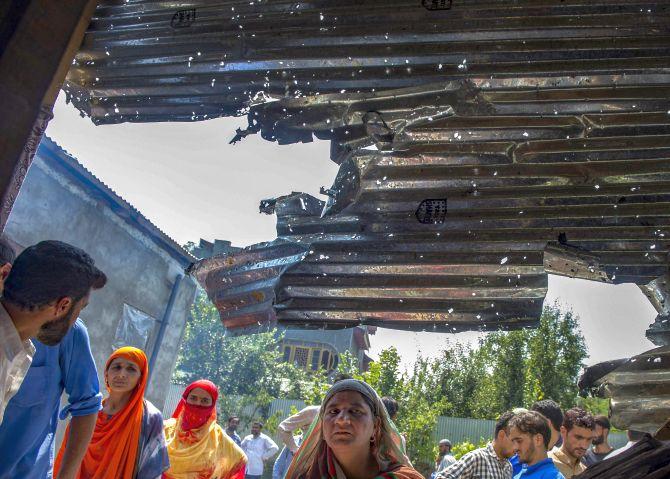 Defence spokesman Colonel Rajesh Kalia said the army troops came under fire from terrorists near Ganowpora orchards.
"Army troops immediately retaliated. In the cross fire, one civilian unfortunately got injured, who later succumbed to the injury," he said.
Wanted Lashkar-e-Tayiba terrorist Naveed Jatt made a dramatic appearance at the funeral of Sheikh at Malikgund in Shopian.
Jatt, who escaped from police custody on February 6 while being taken to a hospital, is the accused in the murder of journalist Shujaat Bukhari, who was shot dead outside his office at Press Enclave here on June 14.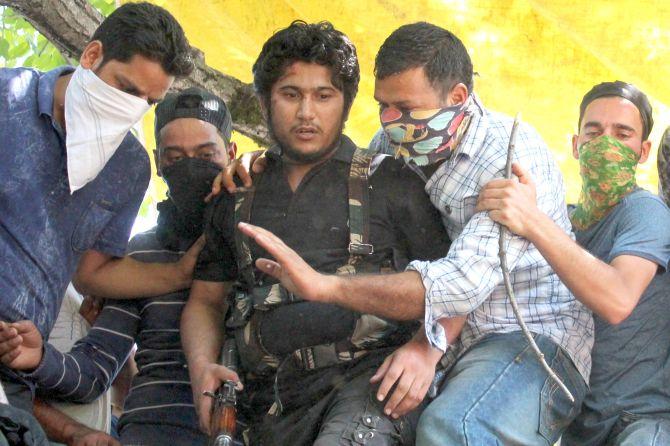 In another incident, at least 10 persons were injured in clashes between security forces and protestors in Shopian.
Hundreds of protestors assembled near the encounter site in Kiloora and started pelting stones at the security forces, the police official said.
The security forces fired pellets and live rounds in air to disperse the mob in the face of relentless stone pelting, he added.
Four among the injured persons have been referred to a hospital here for specialised treatment, the official said.