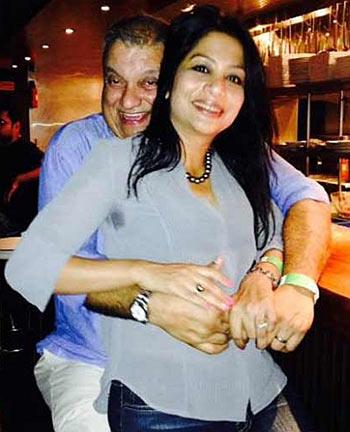 Indrani Mukerjea, the prime accused in the Sheena Bora murder case and founder of 9X media, was admitted to Mumbai's JJ Hospital on Friday evening. Doctors at the hospital said she was rushed there after she complained of chest pain.
Mukerjea, 43, who was arrested in August, has been in judicial custody since September 7.
She is being examined by the of the hospital. Dean of JJ hospital Dr TP Lahane said, "She has been admitted. We are still examining."
Indrani is the prime accused in the murder of her daughter Sheena and the case is being investigated by the CBI at present.
Indrani, her former husband Sanjeev Khanna and driver Shyam Rai have been arrested on the charge of murdering Sheena and disposing of her body in a Raigad forest in April 2012.
The police had exhumed remains of a body from Raigad forest and later claimed that digital superimposition of the profile of Sheena had matched with the skull recovered from the forest.
Sheena was allegedly strangled in a car, then her body was burnt and dumped at a forest in Raigad, about 84 kms from Mumbai.