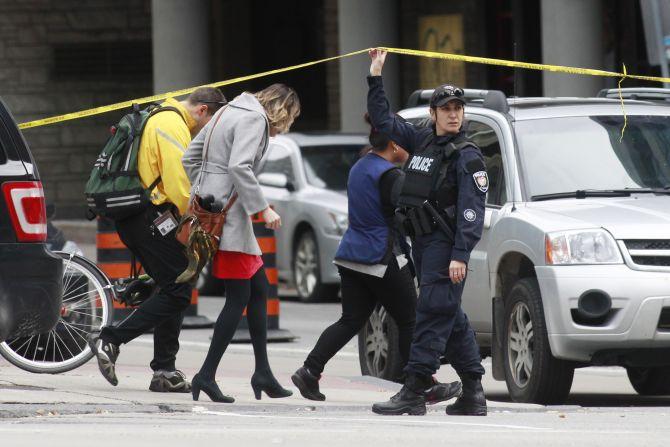 Prime Minister Narendra Modi said that India, which has experienced a horrific terrorist attack on its Parliament, can share the sense of outrage among Canadian people over the attack on their Parliament and assured that his government was commitment to strengthening bilateral cooperation for combating terrorism.
A day after he described the attack on the Canadian Parliament in Ottawa as "deeply disturbing", Modi said in a statement, "I strongly condemn the attacks on the Canadian military personnel in Quebec and Ottawa and the shooting in the Canadian Parliament in Ottawa.
"A Parliament is a temple of democracy and holds a special place in the hearts of those who believe in democratic ideals. As a nation that has experienced a horrific terrorist attack on its Parliament, we share the sense of outrage and trauma of the people of Canada over the attack on the highest institution of democracy."
A barrage of gunshots were fired both inside and outside the Canadian Parliament building before security forces gunned down a man suspected of killing a soldier in the attack.
Parliament Hill came under attack when a man with a rifle shot a soldier standing guard at the nearby National War Memorial.
The motive of the attack was not known but it came 2 days after a recent convert to Islam killed one Canadian soldier and injured another in a hit-and-run before being shot to death by police.
Modi said, "I express, on behalf of the people of India, our condolences to the people of Canada for the loss of their soldiers and our solidarity with them at this difficult moment.
"Canada is one of India's strongest partners and we will continue to strengthen our cooperation in combating terrorism and other crimes for a safer future for our people."
Image: A Ottawa police officer holds up a length of police tape for pedestrians leaving the downtown area following shooting incidents in Ottawa Photograph: Blair Gable/Reuters