It's that time of year where young students choose a college to continue their higher studies. Every year, the Union ministry of human resource development releases a national institutional ranking framework. This framework outlines a methodology to rank institutions across the country.
The methodology draws from the overall recommendations a broad understanding, arrived at by a core committee set up by the MHRD, to identify the broad parameters for ranking various universities and institutions. The parameters broadly cover:
Teaching, Learning and Resources
Research and Professional Practices
Graduation Outcomes
Outreach and Inclusivity
Perception
Each of these main parameters has their own sub parameters which considers the whole performance of each institution and ranks them according to their performance.
The above map shows the change in the rank secured by each institution from 2017 to 2018.
The size of the circle is based on the score secured by each institution in 2018. The change in the rank is categorised and the colour of the circle depicts it.
Based on the data, Indian Institute of Science Bengaluru, Indian Institute of Technology Chennai and Indian Institute of Technology Mumbai hold the top 3 positions in 2017 and 2018.
The institutes whose ranks have increased drastically from 2017 to 2018 are Indian Institute of Technology-Varanasi and Indian Institute of Science Education and Research, Bhopal, which has seen a rise of 42 places.
The ranks of Tamil Nadu Veterinary and Animal Sciences University and Pondicherry University have decreased drastically by 32 and 27 places respectively.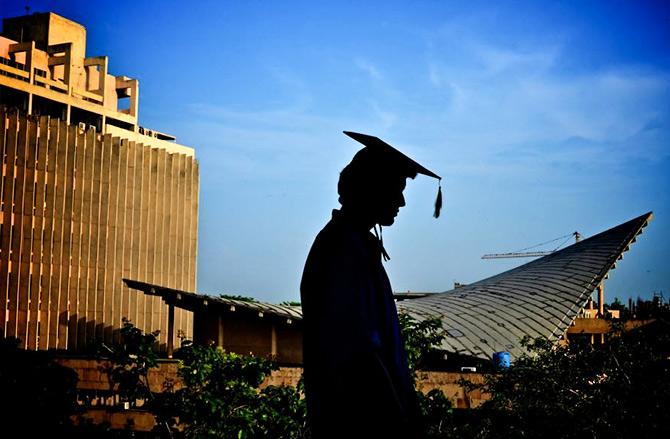 For more data-related stories, go to REDIFF LABS