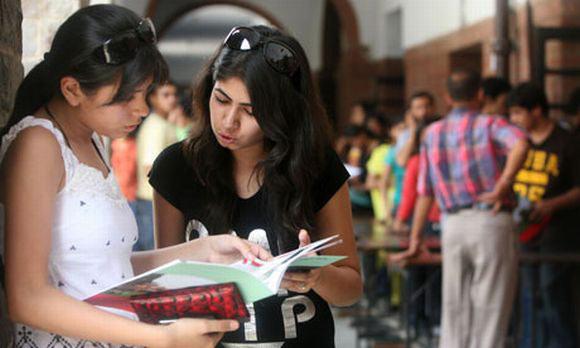 The map above shows the change in literacy rate across states of India from 2001 to 2011 as reported by the Census of India. At the last count, 74 per cent of the total population of India aged seven and above is literate. The Census defines a literate as a person who can both read and write with understanding in any language. A person who can only read but cannot write is not literate.
The data shows that the literacy rates are Odisha, Dadra & Nagar Haveli and Bihar, and have grown substantially compared with the previous round of Census. However, despite the high growth of 31 per cent, Bihar still stands at 62 per cent literacy, the lowest of any state in the country.
The growth in literacy is least noticeable in states such as Mizoram and Kerala as the base literacy rate of 2001 in these states was fairly high to begin with. Explore the map above to see the change in literacy rate in your state.
For more data driven journalism, check out Rediff Labs.