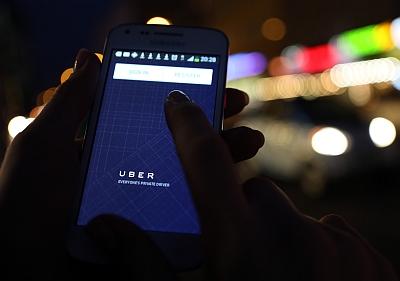 Officials of the international radio taxi service Uber will be questioned by the police for the second consecutive day on Tuesday in connection with the alleged rape of a 27-year-old finance company executive by its driver.
Uber's General Manager (marketing) Gagan Bhatia, who claims to be the in-charge of the company's India operations, has not been able to provide much information to the police regarding the company's operations and its policies during questioning on Monday. Police officials have now asked him to produce certain documents.
"We wanted to know the role of the company while it brings the customer and the car driver into contact through its app. What is the liability of the company if the driver commits a crime as in this case? What is the business model, how it works, who are its promoters?" asked a senior police official.
Sources privy to the investigation said Bhatia could not come up with satisfactory answers to questions posed by cops following which he was asked to produce the documents regarding the operations of the company in India.
"He first told us that there is no country head and he reports to one person who heads its operation at EMEA (Europe-Middle East-Asia). If we don't get satisfactory answers from Bhatia, we may call this EMEA head for questioning," the official said. He said they have come across gross violations on part of the company regarding the Motor Vehicle Act and others.
On Monday, Bhatia was questioned by a team led by Additional Deputy Commissioner of Police (North) Brijendra Kumar Yadav. Later in the evening Delhi Police Commissioner B S Bassi said there were "certain gaps in the system" and the company "had certain responsibility" in the case.
In Delhi, radio taxis were introduced in 2006. Taxi providers work under certain conditions laid down under the radio taxi policy of 2006, he said.
"With the expansion of the Internet, certain virtual platforms have come up. Uber was one of them. They had been working without any permission from transport authorities and there are certain gaps in the system. They had been bringing the two together -- the taxi operator as well as the customer through a virtual platform," Bassi said.
"They had certain responsibilities, because when you are bringing the two together, you are ensuring the customer of certain quality, which was not there," he added.
Shiv Kumar Yadav, the driver of Uber cab, allegedly raped the woman on Friday night when the victim, who works for a finance company in Gurgaon, was headed back to her house in north Delhi's Inderlok area.

Image: Uber officials being questioned in the case have not be able to provide satisfactory answers, says the police. Photograph: Getty Images