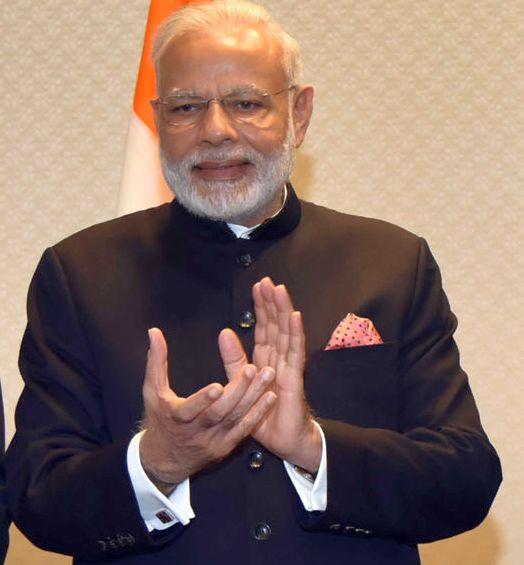 Prime Minister Narendra Modi is currently leading an online poll of readers' choice for Time magazine's 'Person of the Year' in 2016, with 18 per cent of the vote cast.
The surge in Modi's popularity could be a result of the demonetisation drive his government is carrying out in the country to flush out black money.
The magazine said it would select the "person or persons who most affected...our lives, for good or ill, and who embodied what was important that year".
The voting ends on December 4, and Time will reveal the winner on December 7.
Here are a few candidates in contention who were most talked about.
---
Julian Assange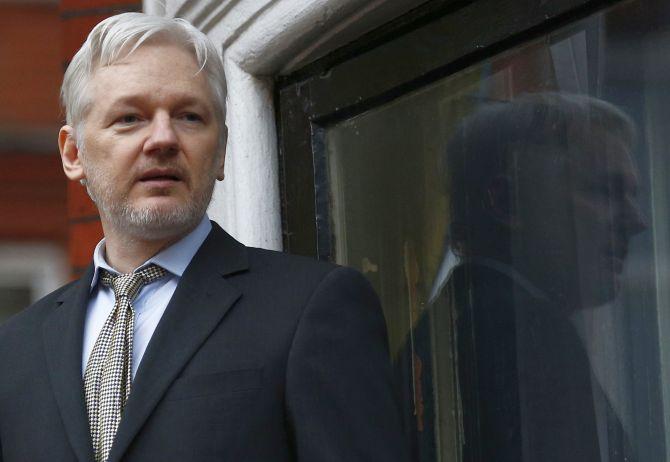 WikiLeaks founder Julian Assange, who has published leaked documents ranging from secret United States diplomatic cables to Hillary Clinton's campaign chair's e-mails, is trailing behind Modi at second position. The former computer hacker has been living in the Ecuadorean embassy in London where he took refuge more than four years ago to avoid being sent to Sweden where he faces the rape allegations. Photograph: Peter Nicholls/Reuters
---
Barack Obama
After spending eight years in the White House, United States President Barak Obama is all set to handover America's future to President-elect Donald Trump. Obama will be remembered for his many historic policies which range from the US-Iran nuclear deal to the Paris agreement on climate change. And that's why he has been nominated for 'Person of the Year' 2016. Photograph: Mariana Bazo/Reuters
---
Donald Trump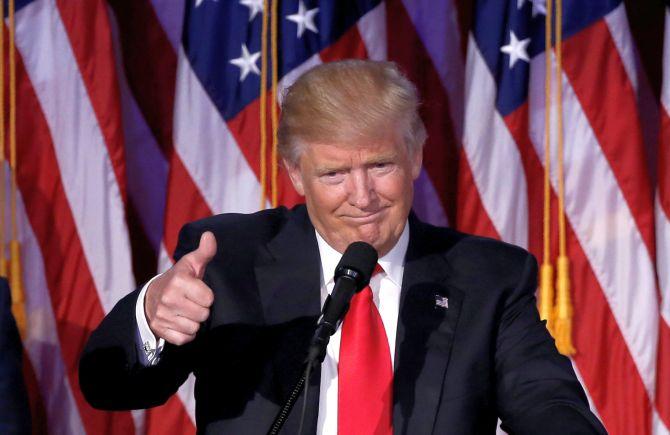 From billionaire businessman to the 45th president of the United States, Donald Trump's journey from rich to the most powerful man in the world is the perfect case study for all political pundits. The President-elect who won the US election will eye for another honour. Photograph: Mike Segar/Reuters
---
Vladimir Putin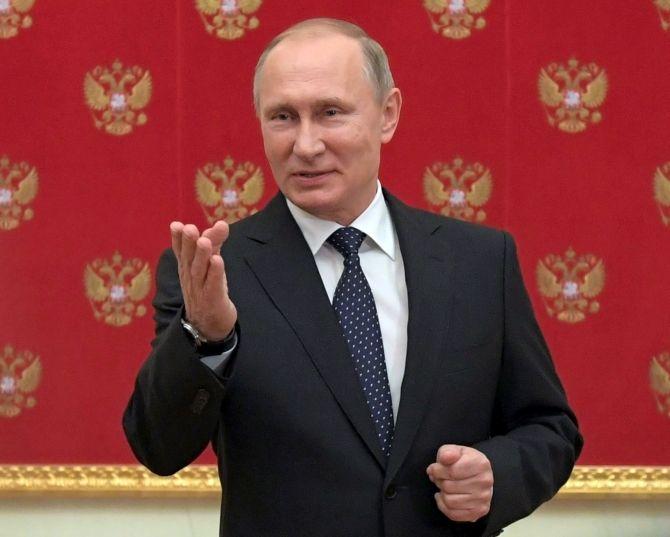 One of the world's most powerful leaders, Vladimir Putin has already won the Time Person of the Year in 2007 and declared No 1 on the Time's Most Influential People list in 2015. Even though he is lagging behind in the magazine's latest poll, Putin is already planning big for 2018 Russia elections to ensure that he will remain a world force. Photograph: Reuters
---
Xi Jinping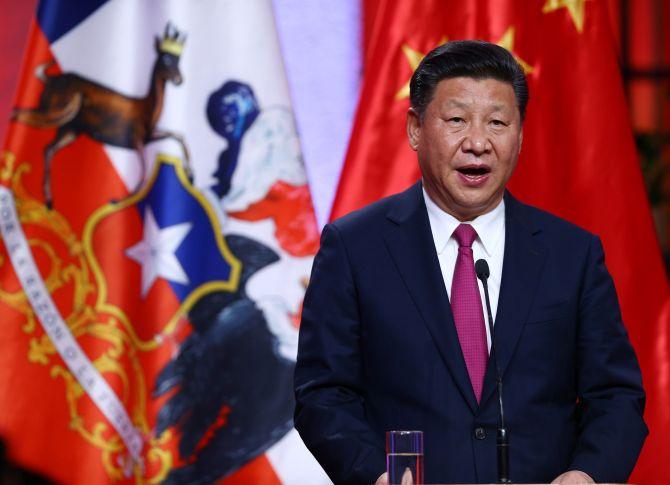 Recently elevated as the "core leader" of China's ruling Communist Party, President Xi Jinping is also competing with other world leaders for 'Person of the Year' honour. Xi, 63, heads the party as general-secretary of the CPC, and the military besides the presidency since 2013. Photograph: Ivan Alvarado/Reuters
---
Michelle Obama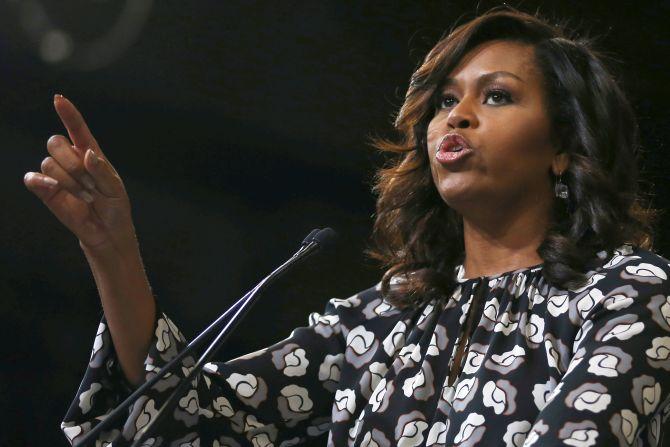 Like her husband, outgoing US First Lady Michelle Obama will be remembered for her 'cool' quotient. From rapping to being a fashionista, she has done it all, that too quite comfortably during her time in the White House. Photograph: Carlos Barria/Reuters
---
Hillary Clinton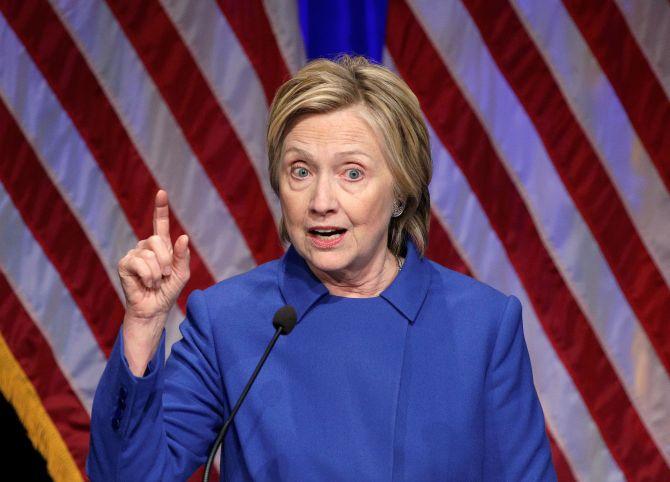 After losing to Donald Trump in the United States election, this will be another test for former secretary of state Hillary Clinton who received more popular votes in the polls. Photograph: Joshua Roberts/Reuters
---
Khizr and Ghazala Khan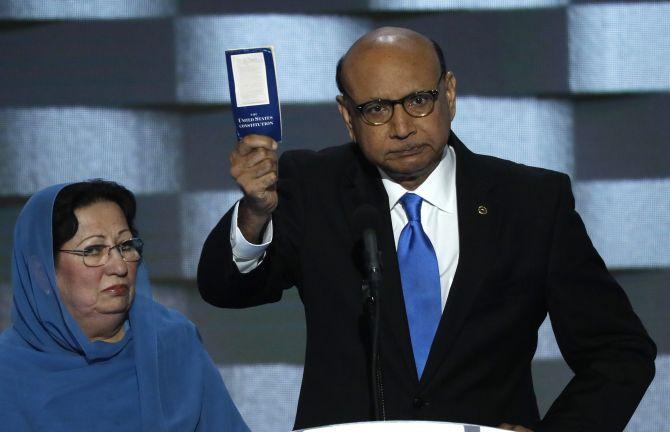 Khizr and Ghazala Khan, parents of fallen US Army Capt Humayun S M Khan, came into the limelight during the Democratic National Convention in July. Khizr gave an emotional speech criticizing Trump, then the Republican candidate and also offered him a copy of United States Constitution. Photograph: Mike Segar/Reuters
---
Mark Zuckerberg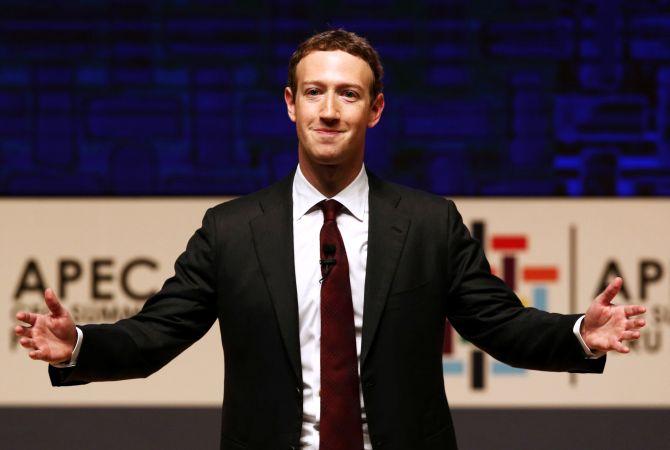 One of the world's youngest billionaires, Facebook CEO Mark Zuckerberg is also in the race for the honour. Zuckerberg, who donated 99% of his Facebook shares for charity, was named Time Person of the Year in 2010. Photograph: Mariana Bazo/Reuters
---
Theresa May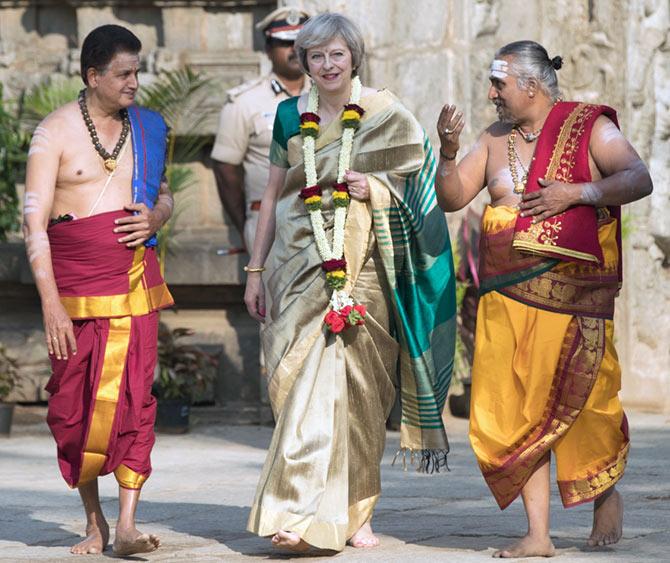 After becoming the second woman prime minister of Britain, Theresa May faces a formidable task post Brexit. The poll results might indicate whether she has handled the responsibility well or not. Photograph: Dan Kitwood/Getty Images
The latest vote tally can be seen here. (external link)