The New York Comic Con is billed as one of the biggest comic book and pop culture gatherings in the United States.
The 'giant nerd event', which drew thousands of costumed fans, panels of pop culture luminaries and featured a sprawling floor of vendors in a space equivalent to more than three football fields at the Jacob Javits Convention Centre on Manhattan's West Side, played host to the latest and greatest in comics, graphic novels, anime, manga, video games, toys, movies and television.
Costumes snapped included Star Wars villain Darth Vader in a Santa Claus costume, Marvel character Black Widow, as well as DC comics characters Batman, Bane, Batgirl, Wonder Woman and Poison Ivy.
Let's check out the best-costumed attendees at the three-day event, which concluded last week: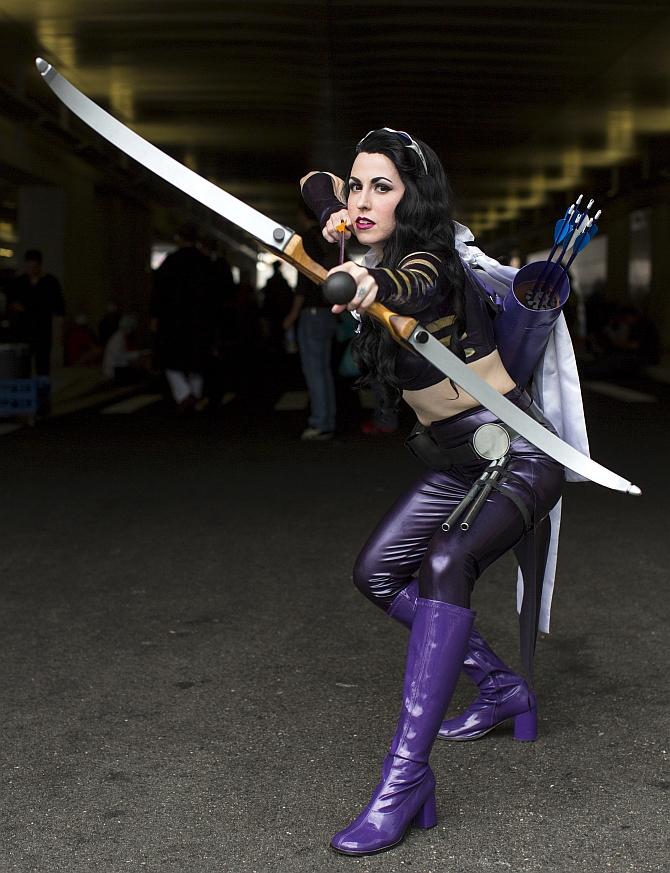 Minnie D'moocha poses as Kate Bishop Hawkeye. Photograph: Andrew Kelly/Reuters
---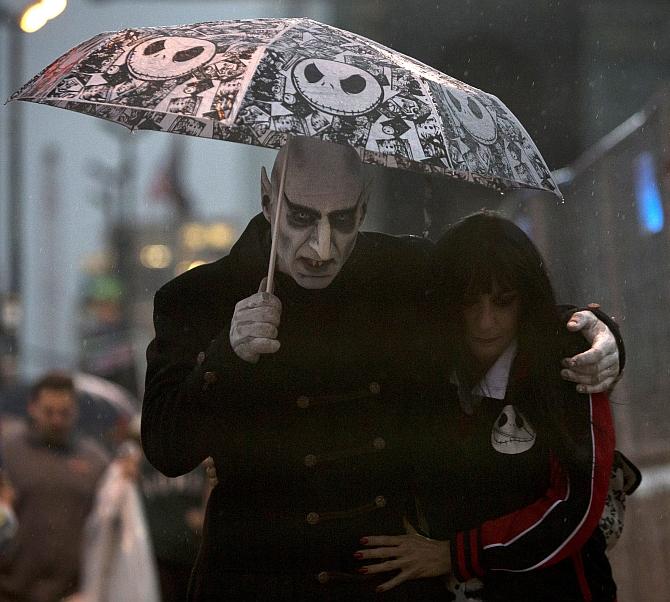 Ken and Lori Caiafa, dressed as Nosferatu and Vampirella, walk through the rain. Photograph: Andrew Kelly/Reuters
---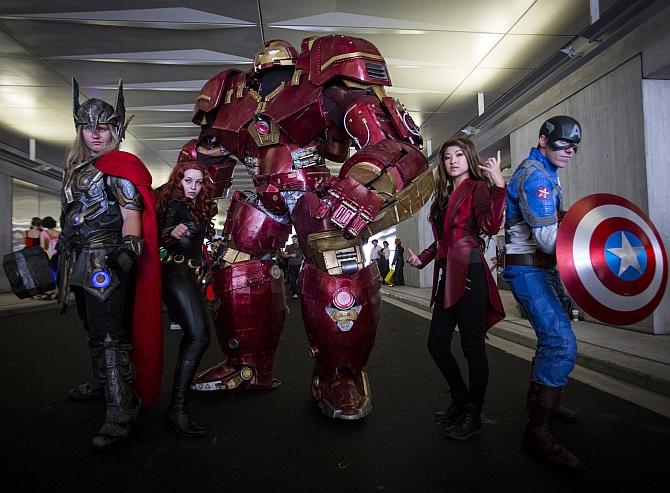 People dressed as (left to right) Thor, Black Widow, Hulkbuster, Scarlet Witch and Captain America pose for photos. Photograph: Andrew Kelly/Reuters
---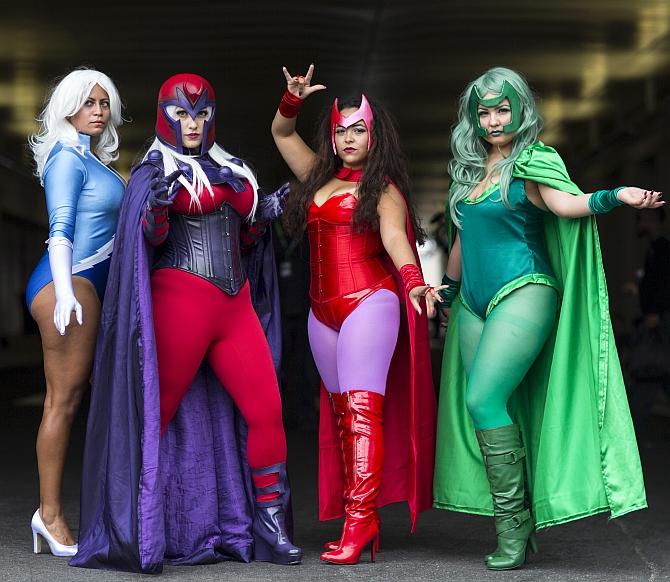 (Left to right) Melonie DeJesus, Jessica Caamano, Mariaysabel Vega and Nathali Sanabria pose as Quicksilver, Magneto, The Scarlet Witch and Polaris. Photograph: Andrew Kelly/Reuters
---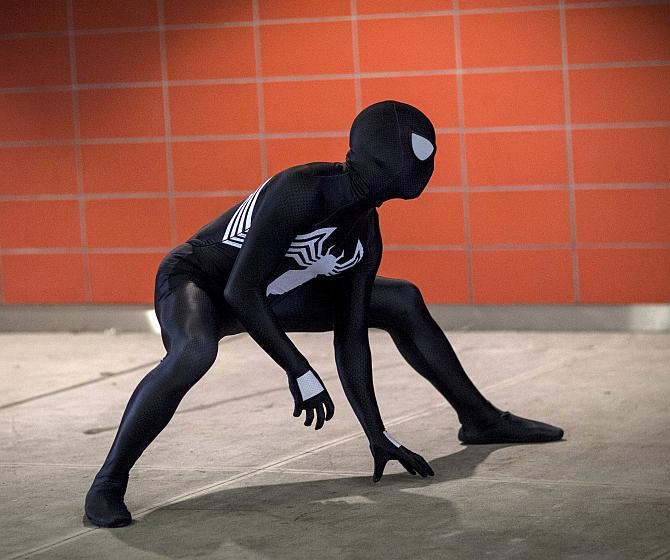 A person dressed as Venom from Spider-man poses for photographers. Photograph: Andrew Kelly/Reuters
---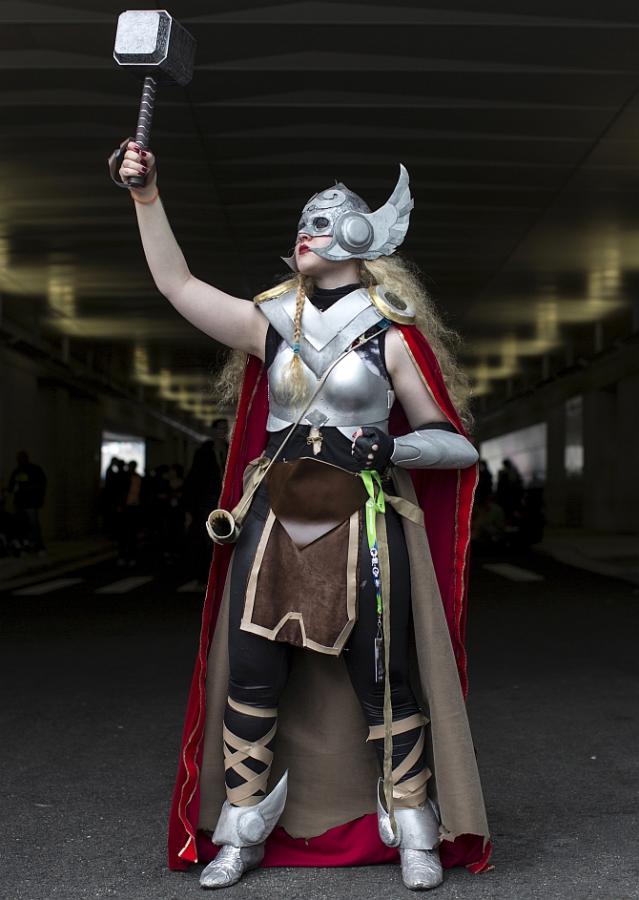 Rachel Temkin poses as Thor. Photograph: Andrew Kelly/Reuters
---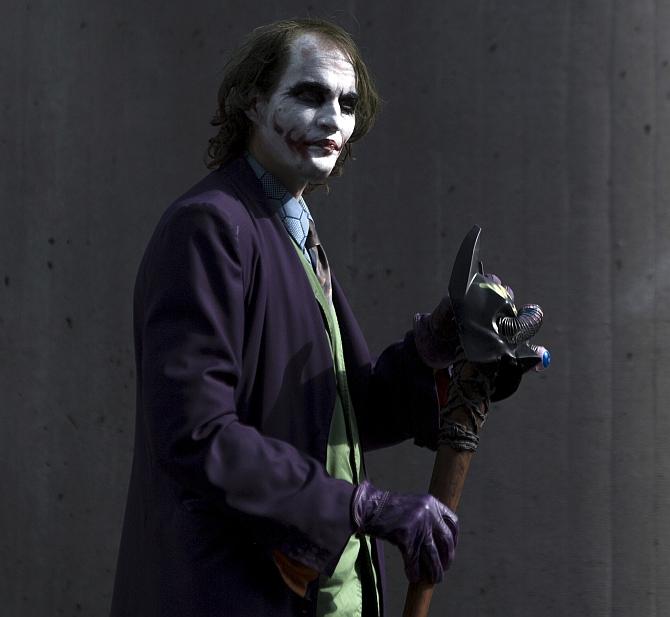 A man dressed as The Joker from 'Batman'. Photograph: Andrew Kelly/Reuters
---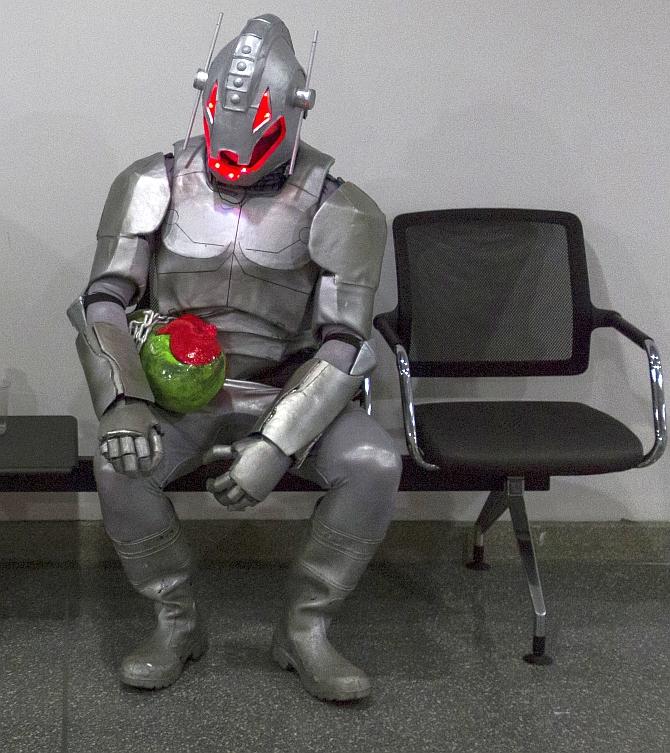 Jason Ong sits in an Ultron costume. Photograph: Andrew Kelly/Reuters
---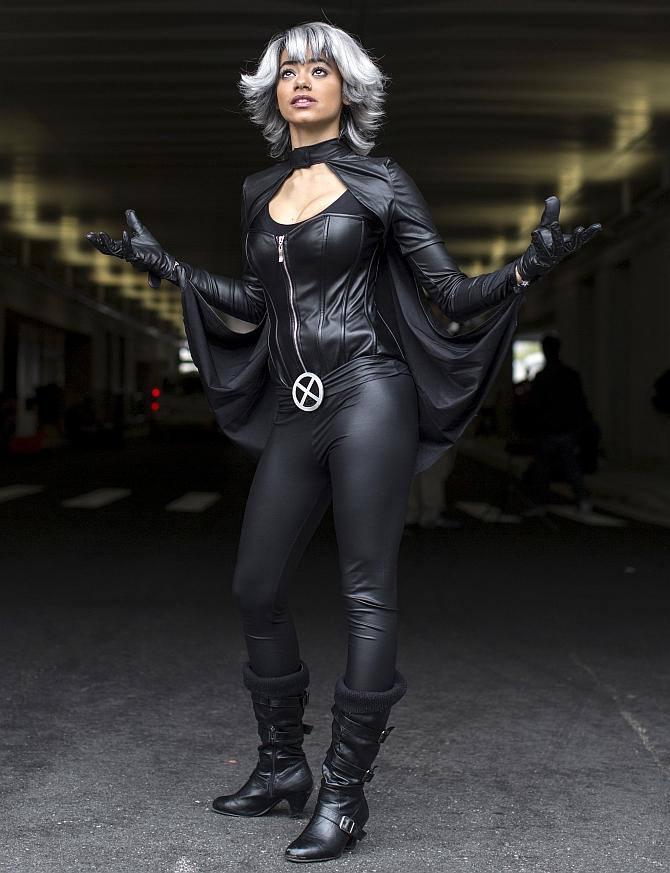 Kristel Jackman poses as the character Storm from X-Men. Photograph: Andrew Kelly/Reuters
---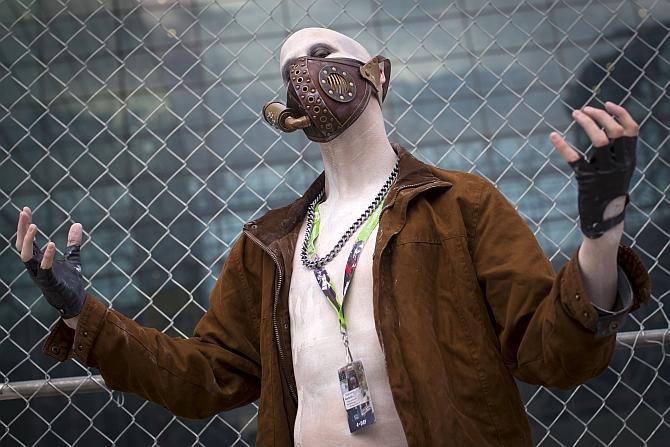 Jonathan Kirk poses dressed as a War Boy from Mad Max. Photograph: Andrew Kelly/Reuters
---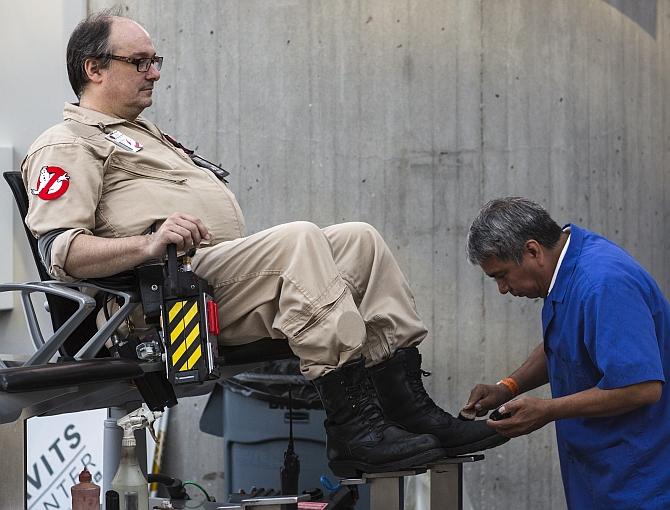 A man dressed as a Ghostbuster has his shoes shined. Photograph: Andrew Kelly/Reuters
---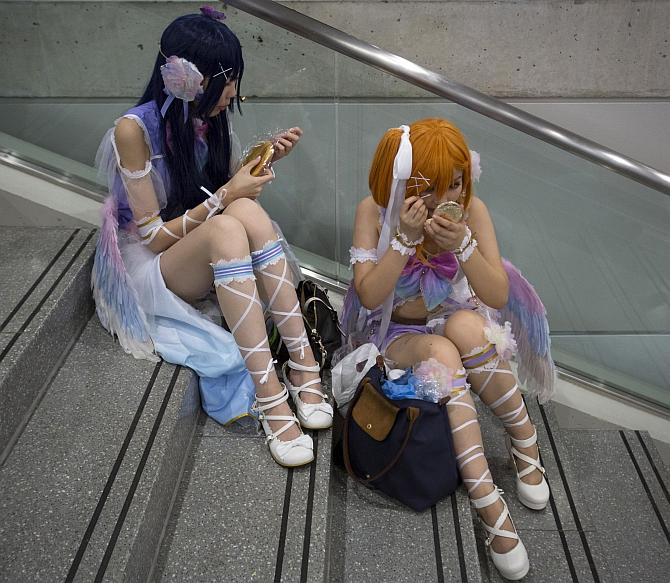 Summer Zhai and Vicky He, dressed as characters from the anime "Love Live!", rest on stairs. Photograph: Andrew Kelly/Reuters
---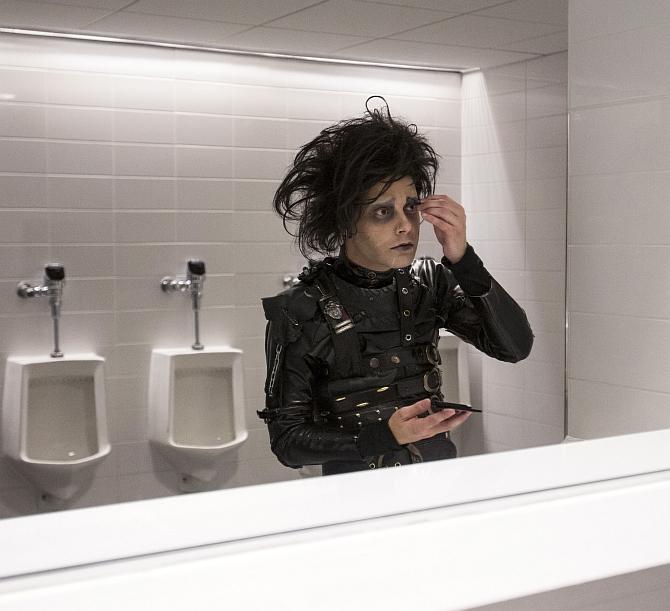 Micah Lee dressed as Edwards Scissorhands applies make-up in the men's room. Photograph: Andrew Kelly/Reuters
---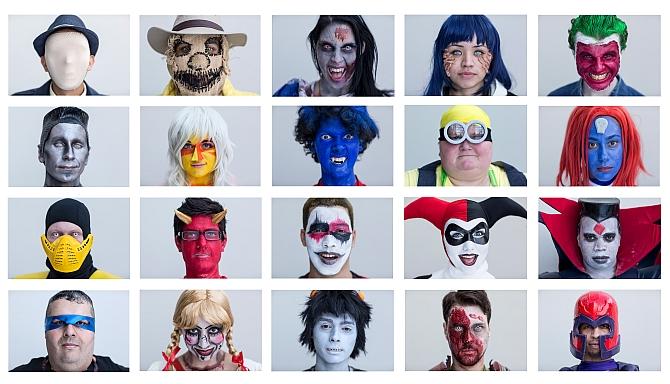 A combination photo shows the faces of various attendees of the New York Comic Con. Photograph: Andrew Kelly/Reuters