Prime Minister Narendra Modi was definitely the show-stopper on Sunday, as he led a crowd of over 35,000 on International Yoga Day at Rajpath, New Delhi.

The prime minister is a regular yoga practitioner as was evident from the variety of asanas her performed and that too with ease. Rediff.com takes you through to NaMo's yoga class.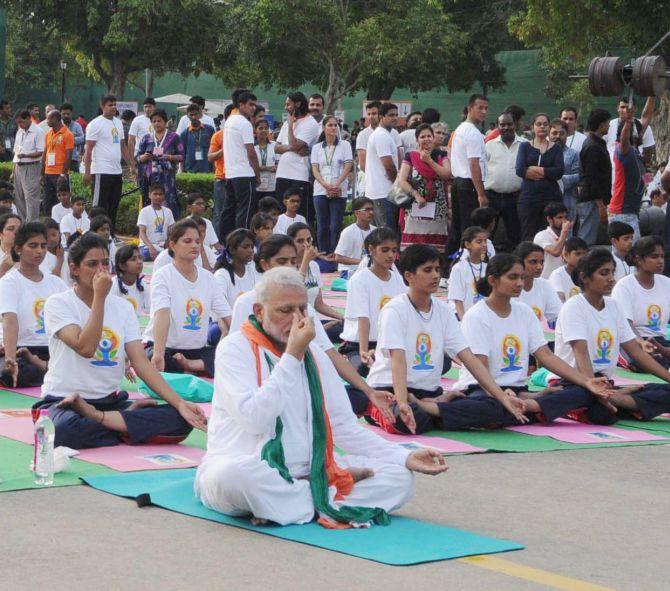 Prime Minister Narendra Modi does the Anulom Vilom or Nadi Shodana, alternate nostril breathing.


PM is sitting in Vajrasana, while the rest are sitting in Padmasana. Yoga sessions usually begin and end with Sanskrit hymns.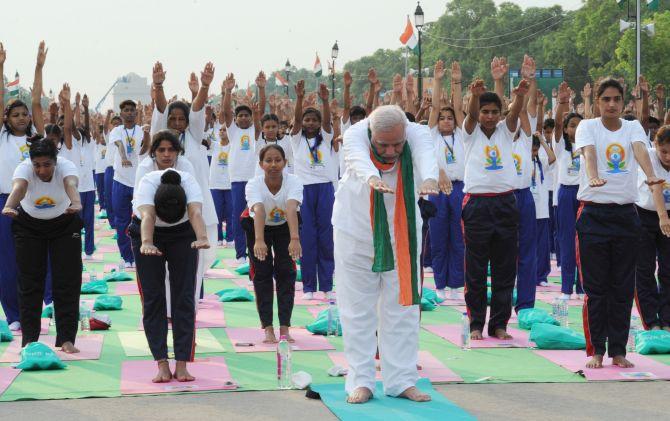 Modi appears to be going into Padahastana -- bending and touching one's toes. It is advised to warm up before embarking on yoga asanas.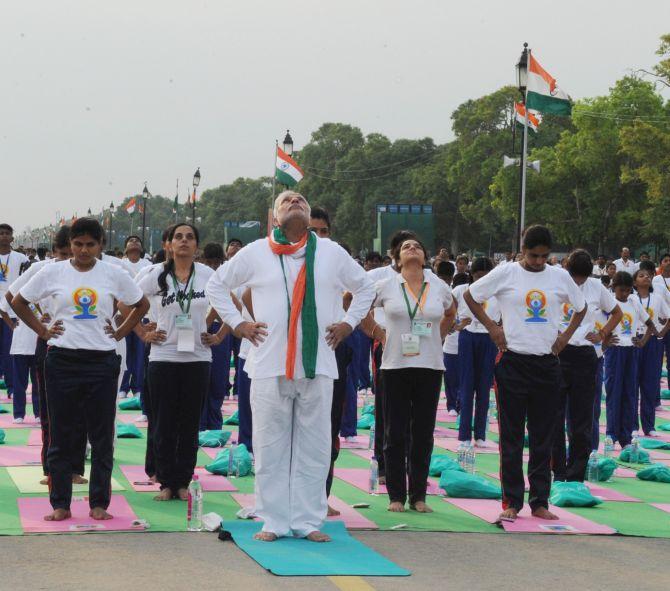 Here, Modi practises the Greeva sanchalalana or neck movement.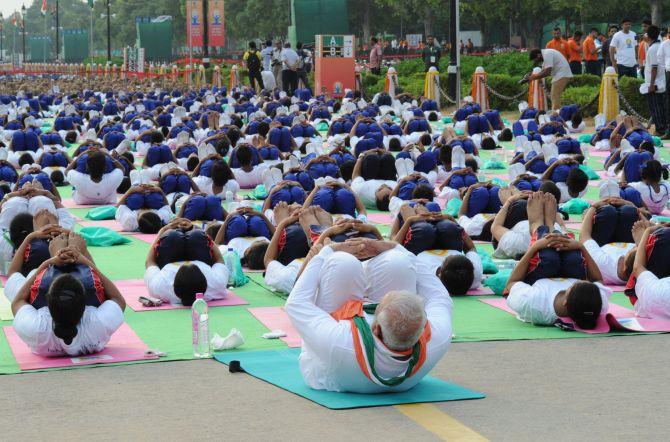 This is Dwipada Sapta Pawanmuktasana, or the energy release pose.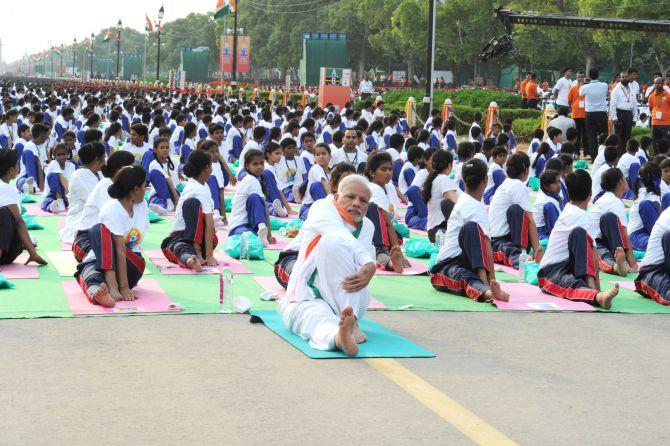 The prime minister does the Ardhamatsyendrasana, half spinal twist.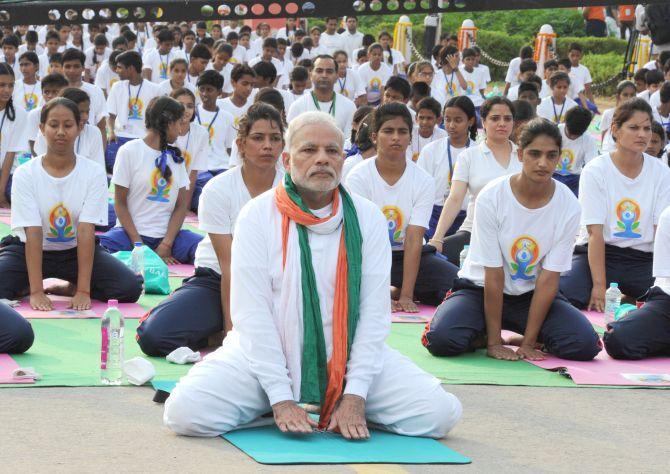 Modi does the Mandukasana, the frog pose as the crowd follows.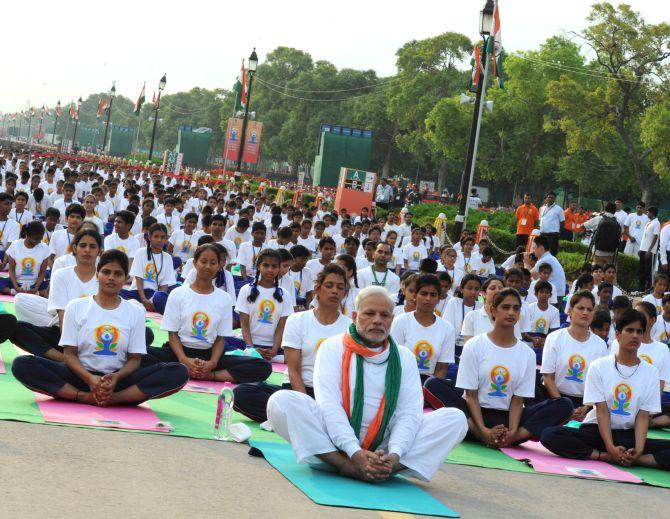 Modi practises the Titliasana, the butterfly pose.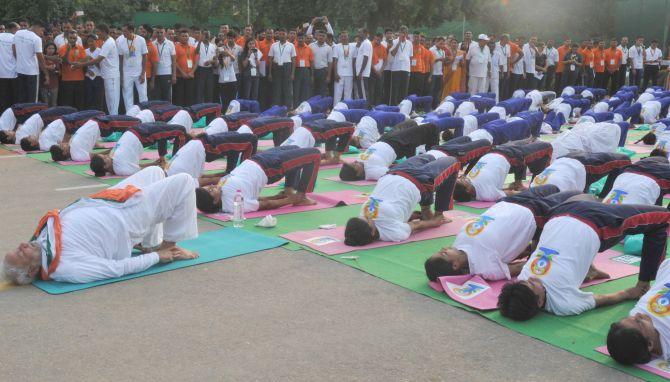 Here the PM shows the crowd how to do the Setubandhasana, or the bound bridge pose.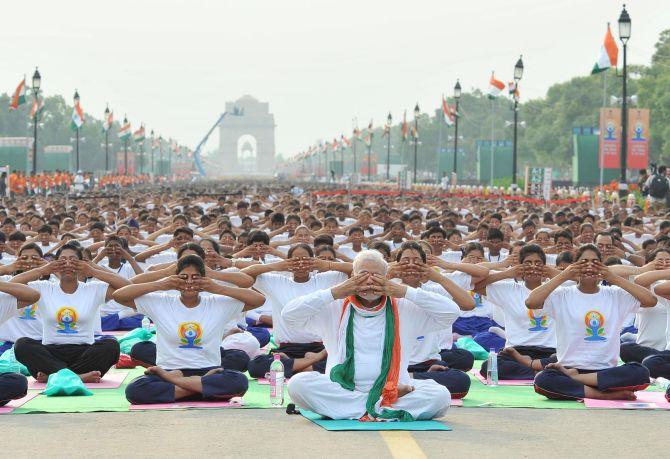 Modi practises the Shanmukhi mudra (Brahmari normally is done in this pose).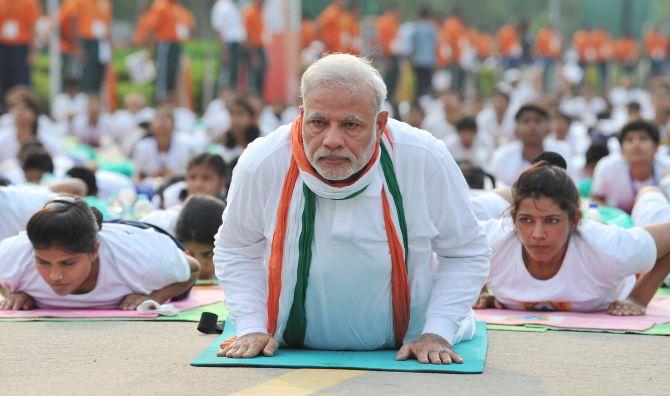 The PM does the Bhujangasana, the cobra pose.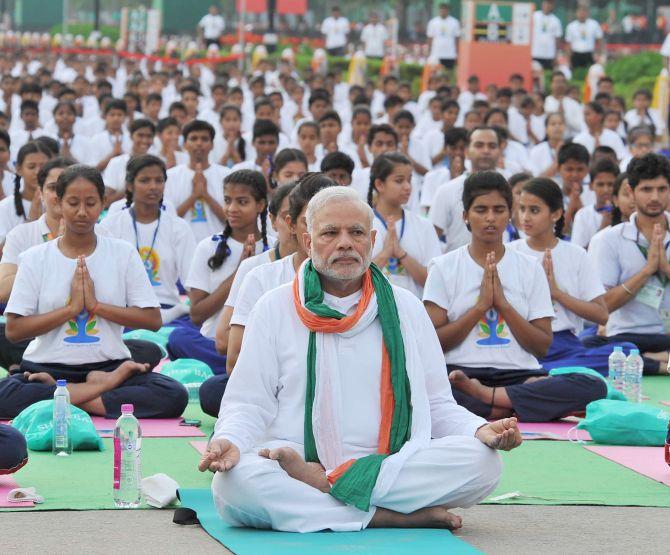 Modi is seated in Ardha Padmasana (half-lotus), hands in Chin Mudra, in preparation for meditation.

Photographs: Press Information Bureau

Complete coverage: Yoga Day, 2015