In the pitch dark of the African night, a herd of cape buffaloes gather at the watering hole for a drink, taking care to stay by the edge to avoid the crocodiles lurking in the depths.
In Gangiova, a village in Romania, a doctor places her stethoscope to the chest of a newborn baby, listening intently for the beating of his tiny heart.
These are just some of the moments that have been picked by the judges for the Sony World Photography Awards.
For the 2017 competition, photographers entered 227,596 images across the awards' Professional, Open and Youth categories.
The Open competition winner will receive $5,000 (Rs 3.3 lakh), Sony digital imaging equipment and flights and accommodation to the awards ceremony at Somerset House in London.
Sony World Photography Awards has been kind enough to share some of their shortlisted pieces with us.
(Please click on the images for high-resolution photos)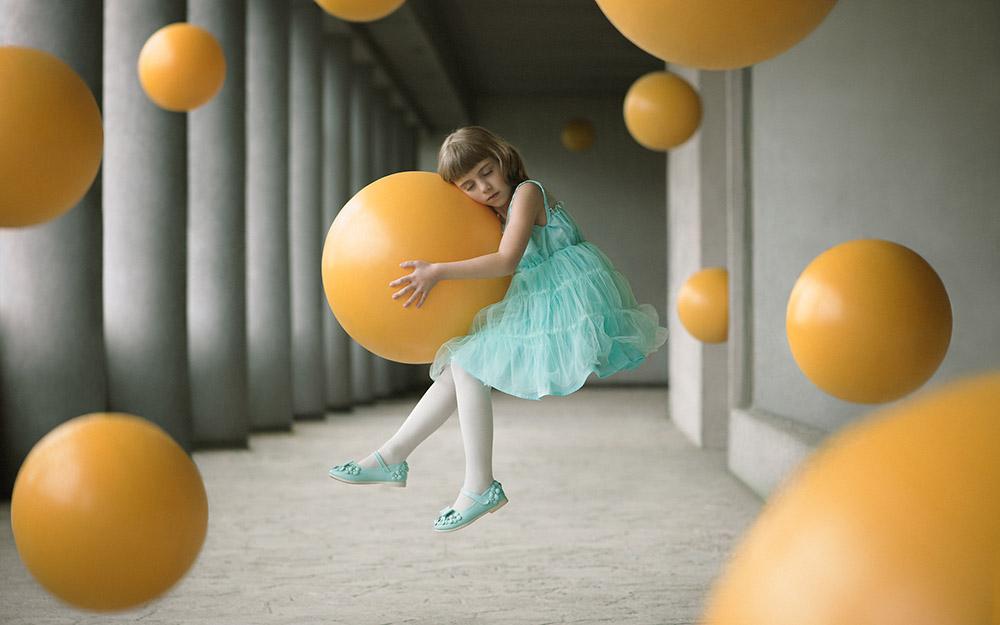 Far from gravity
Shortlist, Open, Enhanced
Girl in weightlessness holding a ball, among many others. The child represents gentleness and fragility. Associated with the ball, expressing the lightness, it is the word innocence that is symbolised. For this image, time would be synonymous with gravity.
Photograph: Alex Andriesi/Sony World Photography Awards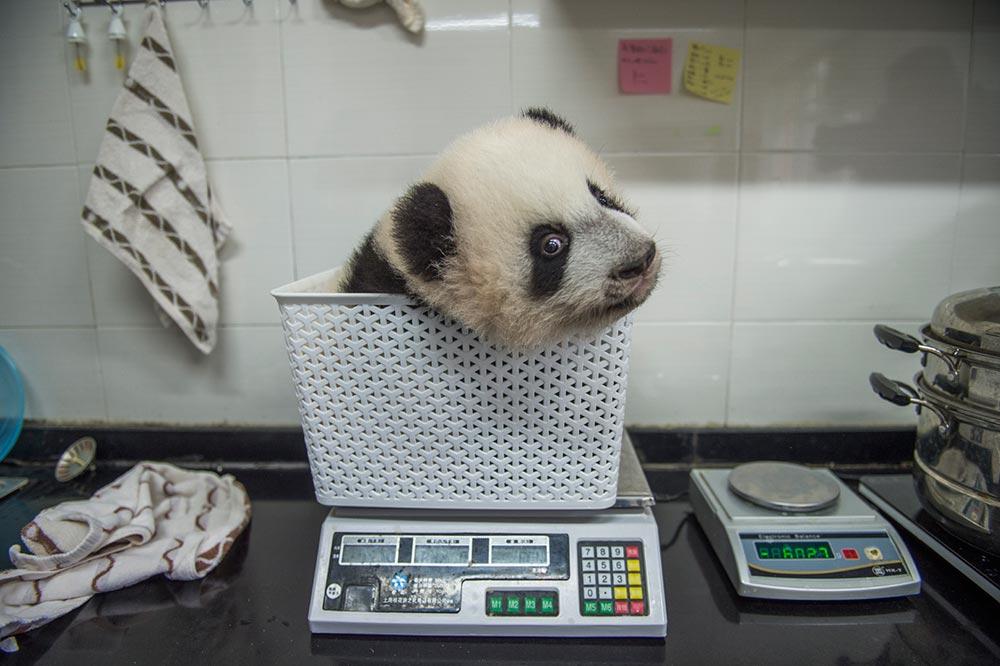 Pandas gone wild
Shortlist, Professional, Natural World
Seen by few, but beloved by billions, the giant panda is one of the most recognised animals on the planet. It's hard to imagine, but these animals, who roamed the earth for eight million years, were only discovered in the last century. Unknown, and hidden from the western world for millions of years, even today they are seen by few but known by most everyone. So secretive and mysterious was its solitary life, lived in the thickest of bamboo, in the highest of mountains, in mist and rain, governed and guided by smell rather than sight, that the giant panda has eluded easy answers, even while making its way into everyone's heart. Giant pandas have a secret life governed by their nose, and their daily diet and breeding behaviours have made them vulnerable in today's world. With a diet almost entirely composed of the leaves, stems and shoots of various bamboo species, their reliance on bamboo left them vulnerable to any loss of habitat. Found only in central China, the entire species came dangerously close to extinction. Scientists considered the giant panda a relic species; shy, and difficult to breed in captivity. But now there is a glimmer of hope, as years of research are finally paying off. In a region where bad environmental news is common, China cracked the code and is on its way to successfully saving its most famous ambassador. The giant panda was recently taken off the endangered species list!
Photograph: Ami Vitale/ Sony World Photography Awards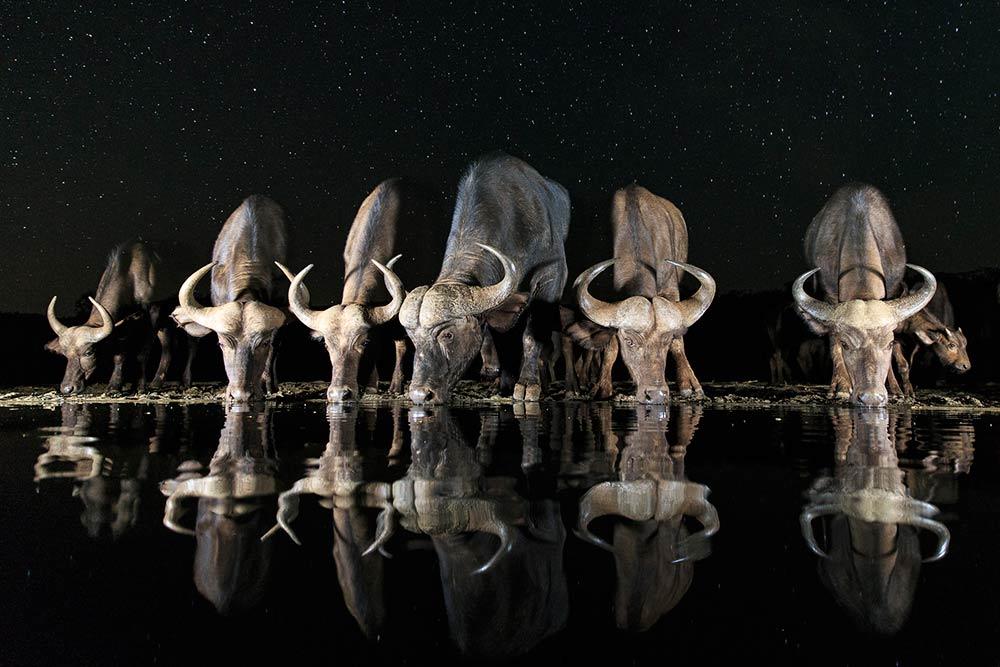 Buffaloes and stars
Shortlist, Open, Wildlife
Sitting in a hide in the pitch black African night. All of a sudden a herd of cape buffaloes comes in to the water hole to get a drink. Taken at Zimanga Private Game Reserve, Kwa-Zulu Natal, South Africa.
Photograph: Andreas Hemb/Sony World Photography Awards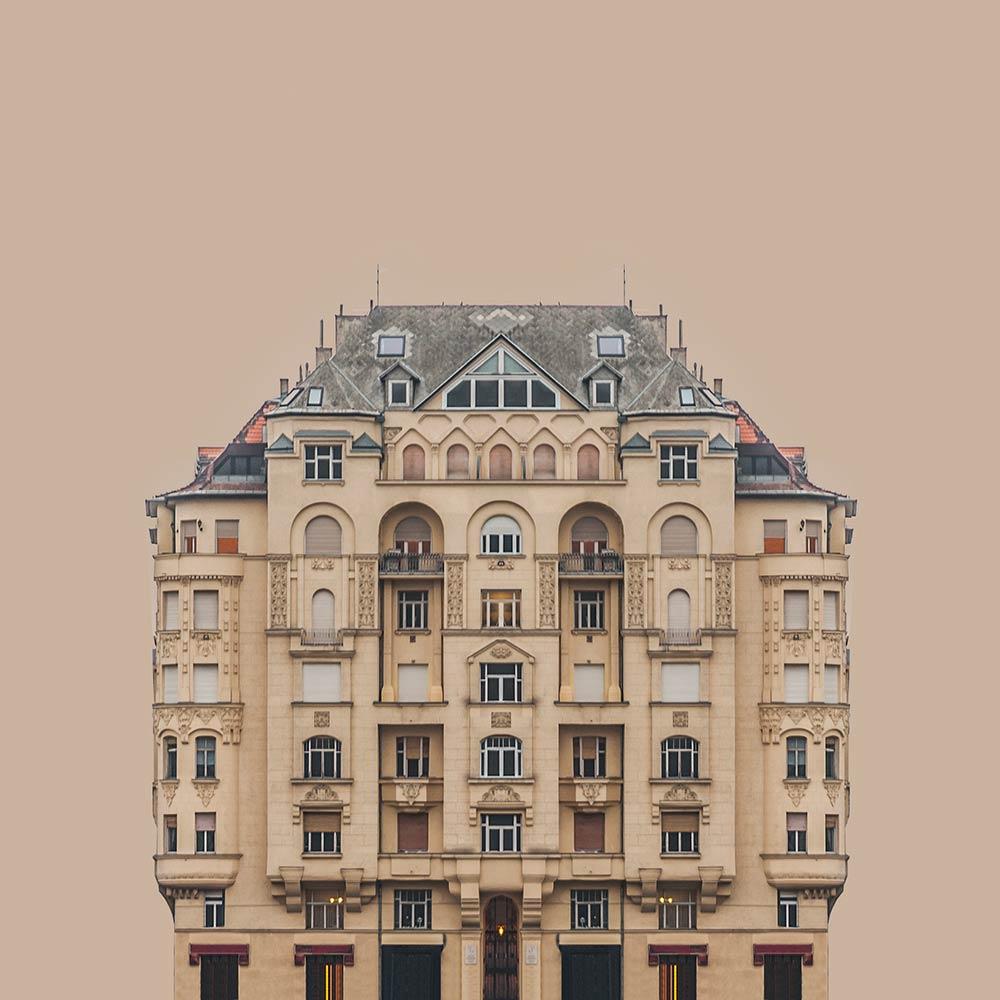 Urban Symmetry
Shortlist, Professional, Architecture (professional)
Urban Symmetry presents buildings on the banks of the River Danube, which are emphasised out of their surroundings and put into soundproof, homogeneous space cleaned off the whole exterior information. However, the series cannot be considered as a dry study, because it does not depict the raw reality: if you get a closer view of the photographs, you may discover that none of the pictures show the building in its full form, but only its reflected part. After all, these fictitious buildings coming into existence perfectly grab and condense their original character into themselves, as if you could see human faces and different personalities on the building portraits.
Photograph: Zsolt Hlinka/Sony World Photography Awards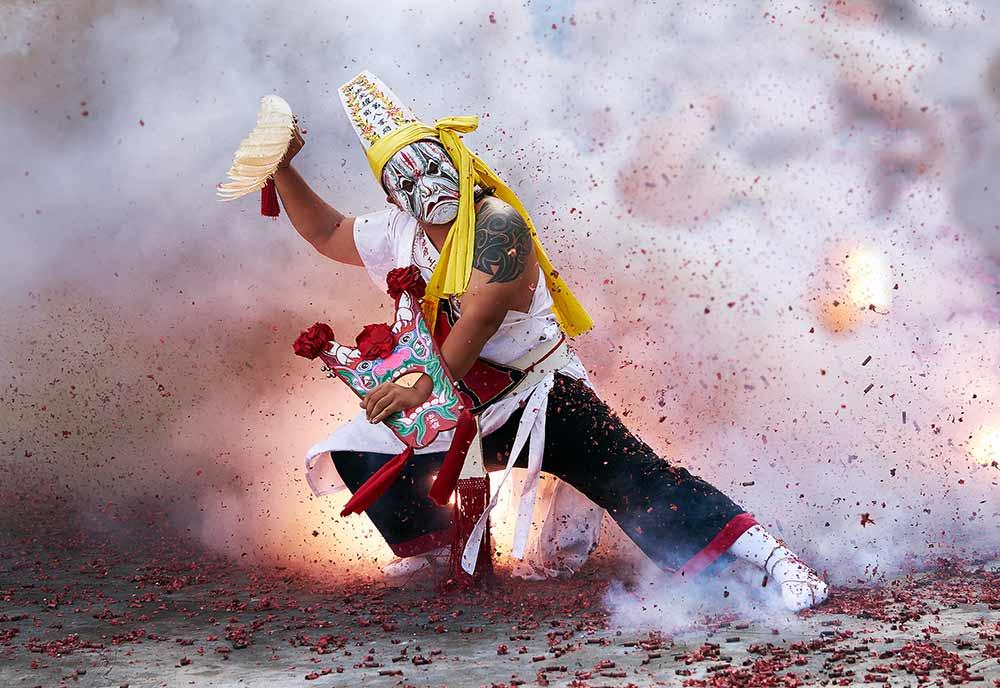 Fire Dancer
Shortlist, Open, Culture
An annual ritual for fire dancers to with-stand the power of piles of firecrackers during the festive of the Gods.
Photograph: Foley Hits/Sony World Photography Awards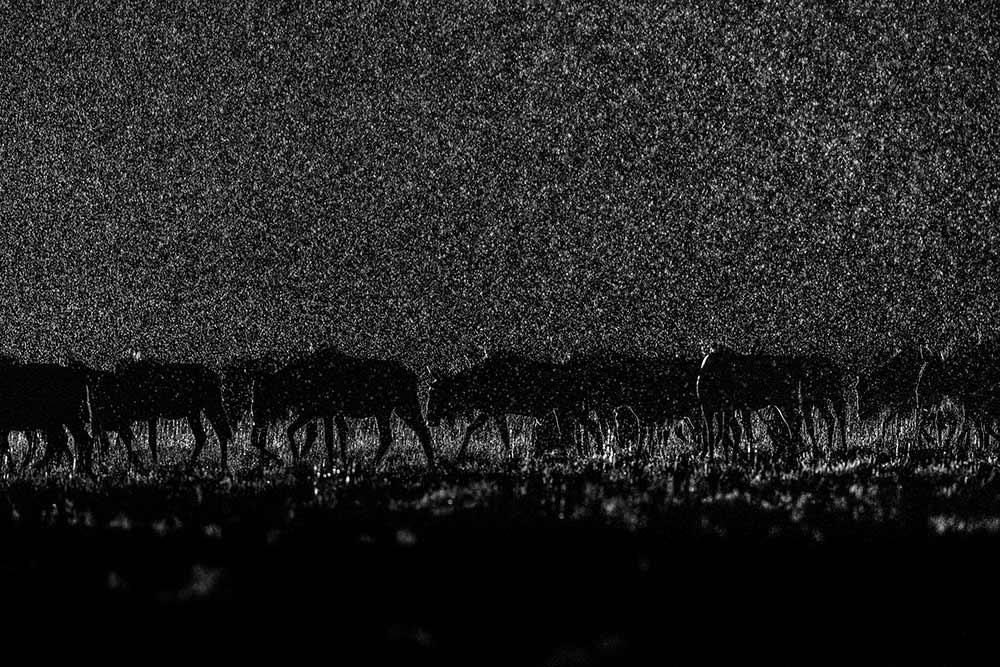 Following the Rain
Shortlist, Professional, Natural World
I was in Liuwa Plain at the end of the dry season. When the rains finally arrived thousands of Wildebeest migrated to the area. I positioned a remote flash in front of the herd and drove round so that I could use the flash to back-light the rain. It was a challenging shot as I had to predict the movement of the animals and hope they passed between me and the flash. I had to compose and manually focus in complete darkness, all while attempting to keep my equipment dry in the driving rain! My aim was to capture never-before-seen images of African wildlife at night and to show nocturnal animals such as lions and hyenas in their true element. These images were taken in Liuwa Plain National Park, a remote area in the West of Zambia.
Photograph: Will Burrard-Lucas/Sony World Photography Awards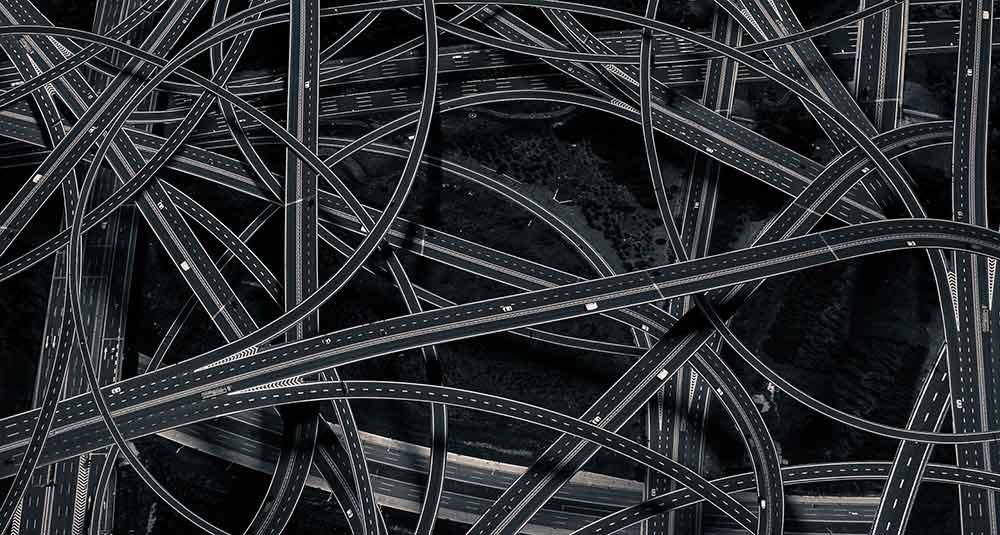 Overlap – Freeway
Shortlist, Professional, Architecture (professional)
Rules ordering a regular intensive repetition sum up the feeling of the modern city. In a spatial context, when we ignore the aesthetics of the city, ignore the rules and celebrate the deconstruction and reconstruction of the urban space, the space itself gives us more control and adds more joy to the city.
Photograph: Dongni/Sony World Photography Awards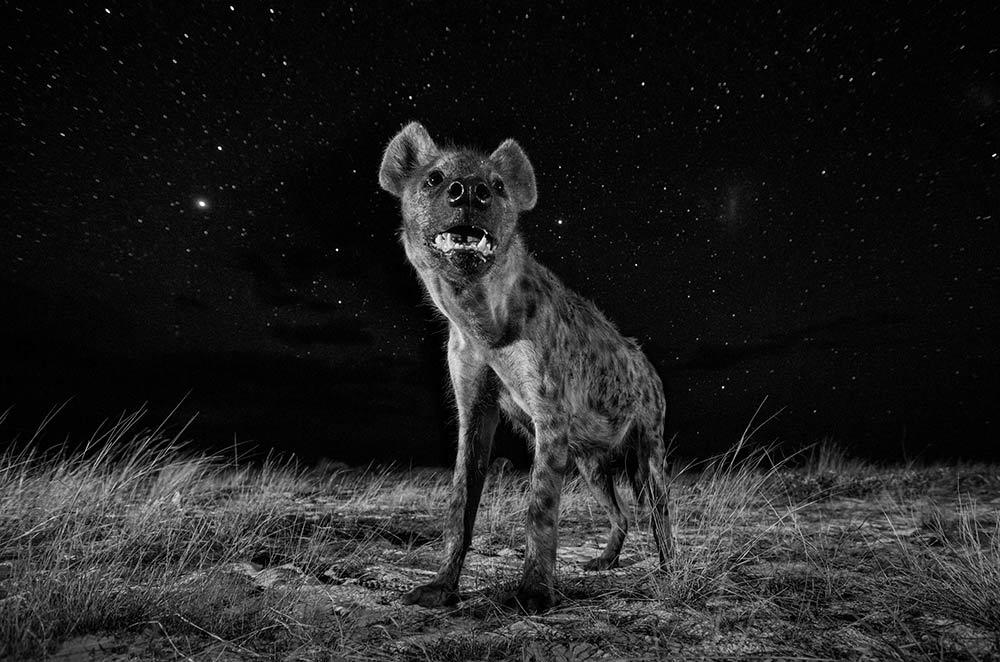 Spirit of the Night
Shortlist, Professional, Natural World
To show hyenas in their element, I wanted to photograph them at night. The stars in Africa are so beautiful that I also wanted to include them in my image. I used a remote-control "BeetleCam" to position my camera on the ground so that I could photograph the hyena with the beautiful starry sky behind.
Photograph: Will Burrard-Lucas/Sony World Photography Awards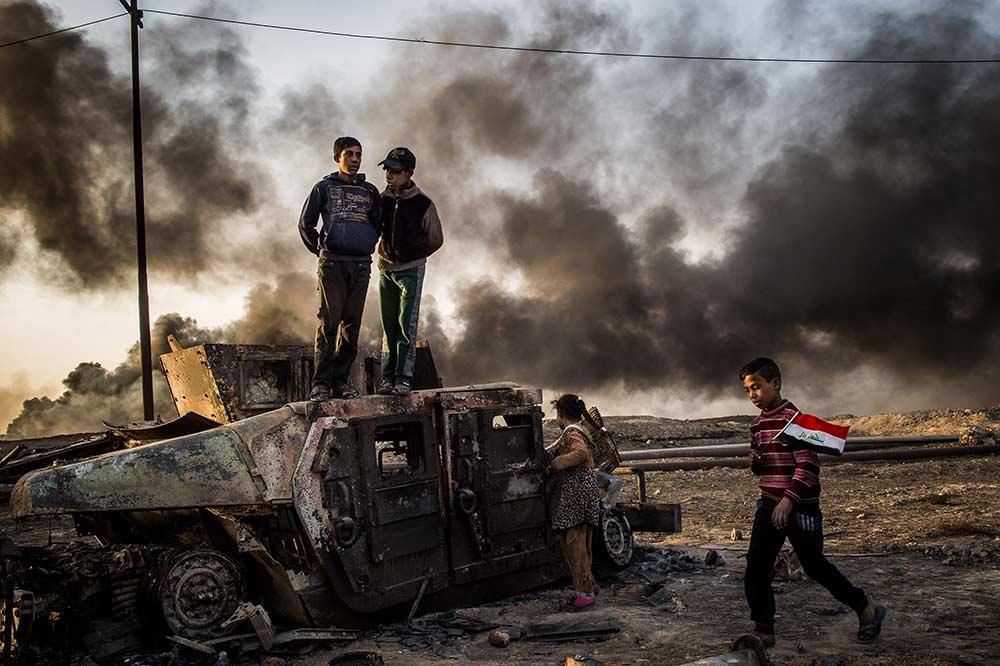 Taha
Shortlist, Professional, Current Affairs & News
Taha Sirhan, 11, carrying the Iraqi flag through burned out oil fields in the city of Qayyarah south east of Mosul in Iraq. His dad was killed by ISIS during the occupation because he was working for the Iraqi police. The Iraqi officials thought they could overtake the city of Mosul within a few months but nothing turned out as expected - the scale of death and destruction have surprised everyone but ISIS.
Photograph: Asger Ladefoged/Sony World Photography Awards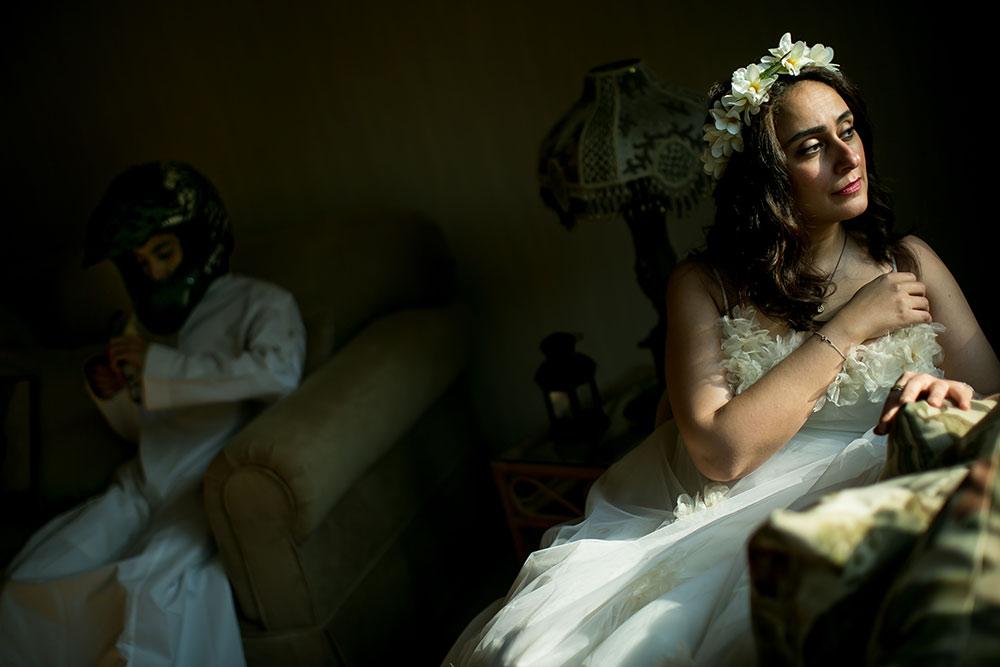 Mai
Shortlist, Professional, Contemporary Issues
"I married my dental college classmate. Sharing two children and a happy marriage, we finally decided to buy our dream house. Two days before signing the lease, he died in a motorcycle accident. Then, my father died. I was legally required to have a male guardian. I now wait for my son to turn 16 to take that role. Until then, my step brother decides on my behalf." Whilst Saudi Arabia is an international symbol of Islam, many Saudis would agree that there's a strong disconnect between the Qur'an and local traditions. I wanted to answer question that many shared: Do we need marriage to signify that we have love? Do you need a husband to have a significant life?
Photograph: Tasneem Alsultan/Sony World Photography Awards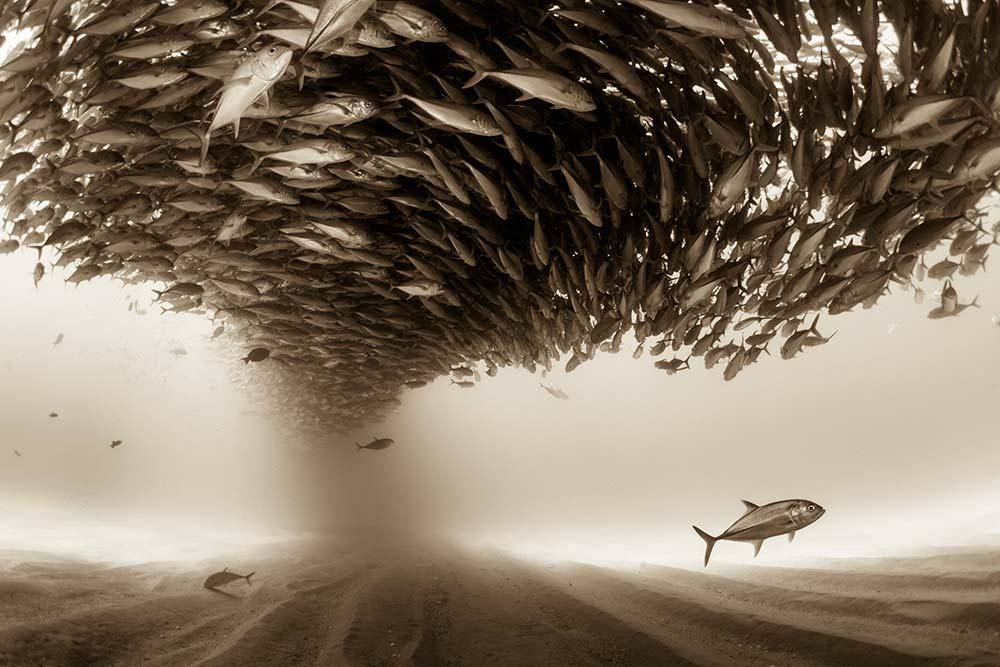 Jacks at Cabo Pulmo
Shortlist, Professional, Natural World
Mexico, Baja California, Sea of Cortez. A big school of Jacks forming a ceiling found at the protected marine area of Cabo Pulmo. Ever since I was a kid, as far back as I can remember, I was attracted to the sea. I dreamt about what lay beneath the waves, and how would it look if suddenly all the water vanished, leaving all the animals and living creatures in stasis. In this way, I could walk within the ocean and see them all, suspended for a moment in time and space. To this day I carry within me that dream; and very gratefully realise it through my photography. Each image is a visualisation of that sublime moment whereupon the beautiful marine life around me is frozen majestically in its natural environment.
Photograph: Christian Vizl/Sony World Photography Awards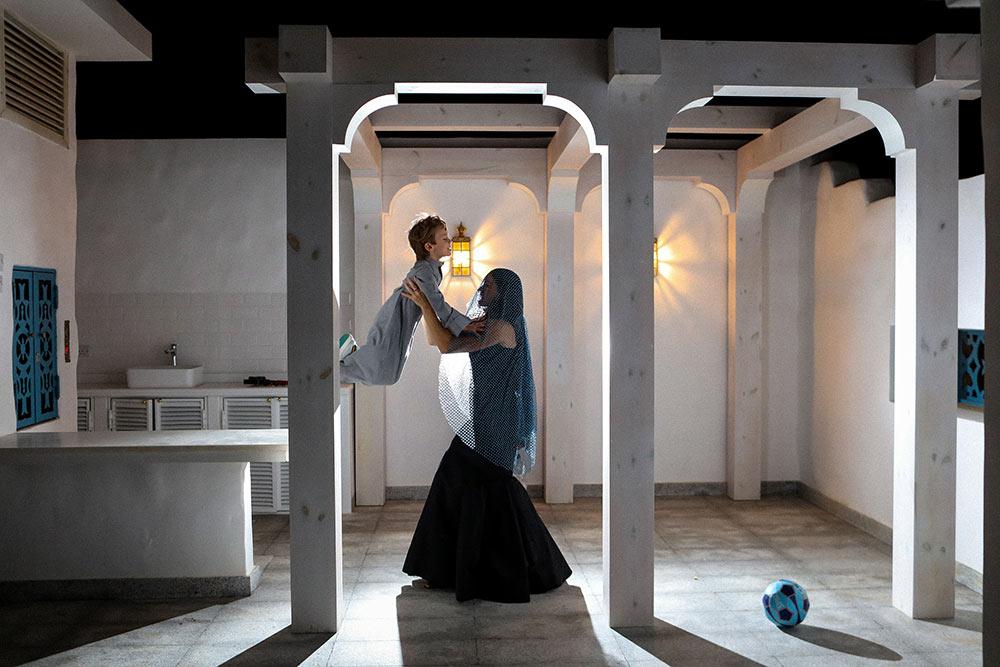 Nasiba
Shortlist, Professional, Contemporary Issues
"Society constrains the divorcee. What you can or can't do, remains under the control of others. As an independent single mother, I've made peace with the sacrifices I've had to make, but also managed to find happiness on my own". Nassiba, fashion designer. Jeddah
Photograph: Tasneem Alsultan/Sony World Photography Awards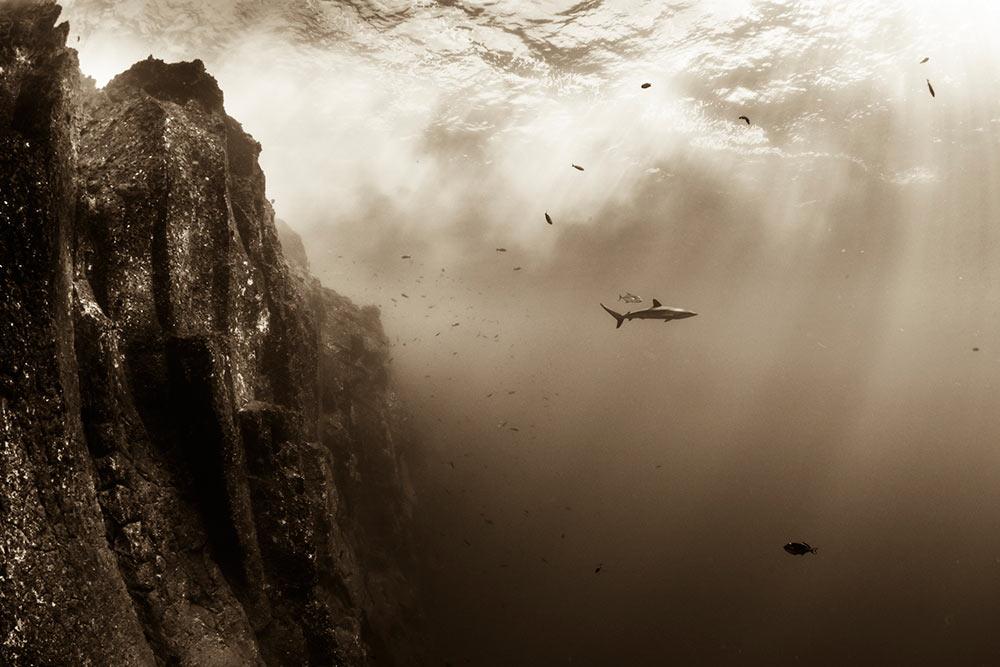 Silkie shark at Roca Partida
Shortlist, Professional, Natural Worlds
México, Revillagigedo Islands, Roca Partida. A silkie shark (Carcharhinus falciformis) swimming around the surface near the rocky wall.
Photograph: Christian Vizl/Sony World Photography Awards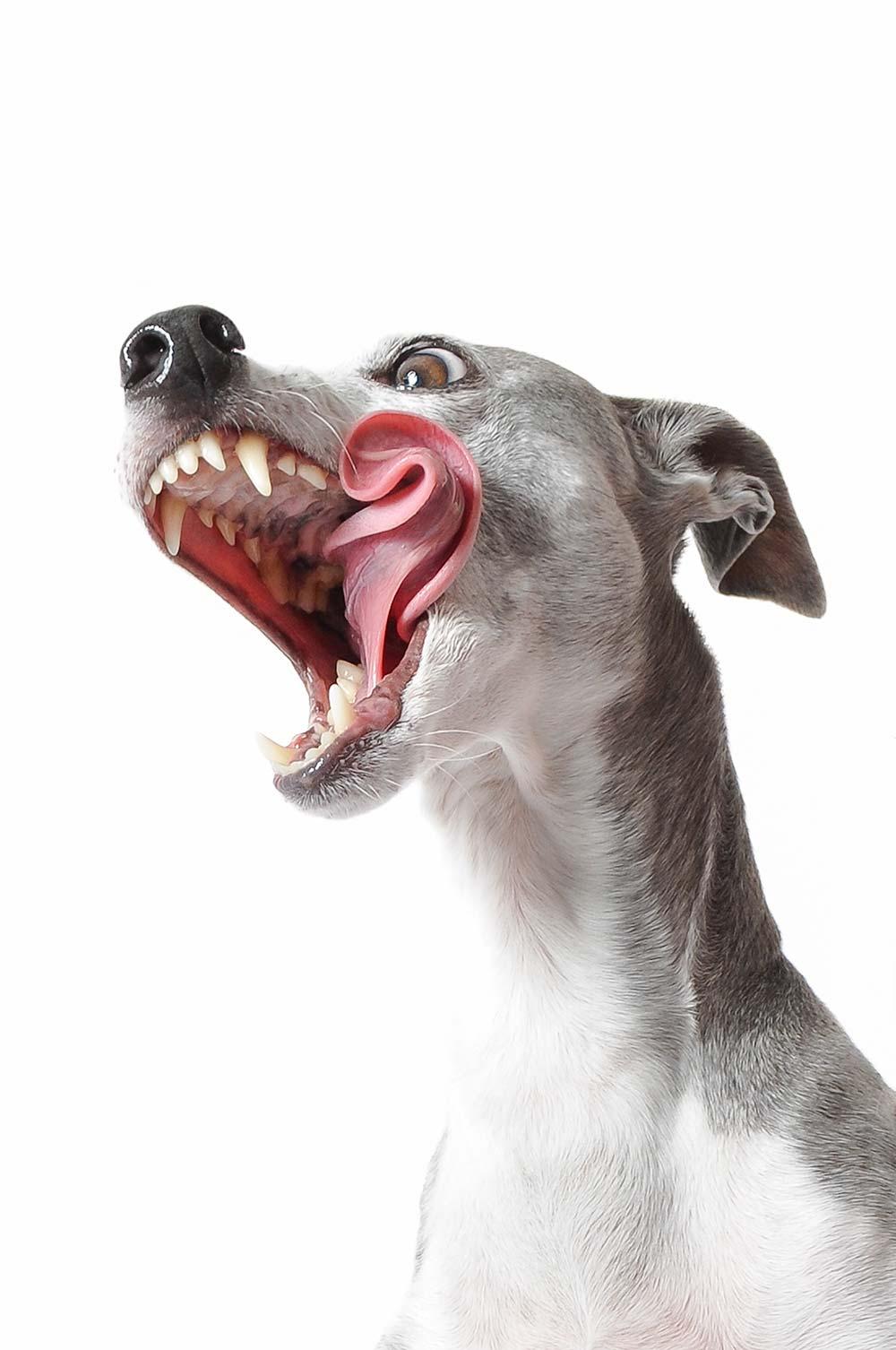 Yum
Shortlist, Open, Motion
I set up a last minute photo shoot in my small apartment, while dog-sitting my sister's Italian Greyhound, Maximus. He wouldn't sit still so I bribed him with treats and captured this shot of him chewing.
Photograph: Stacy Anguiano Cain/Sony World Photography Awardst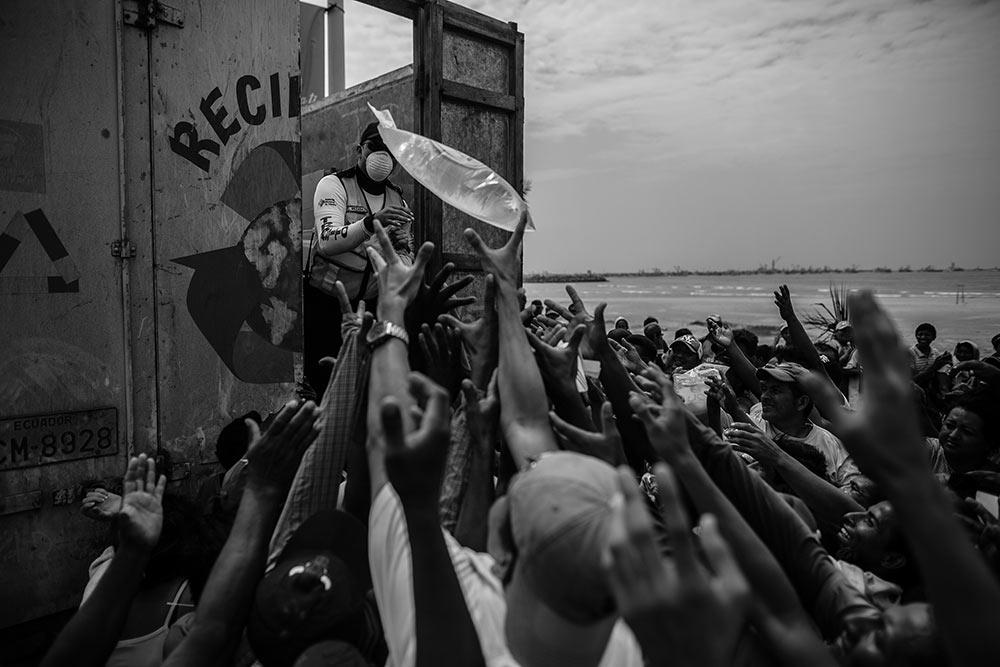 ECUADOR
Shortlist, Professional, Current Affairs & News
The 2016 Ecuador earthquake occurred on April 16 with a moment magnitude of 7.8 and a maximum Mercalli intensity of VIII (Severe). The very large thrust earthquake was centered approximately 29 km from the towns of Muisne and Pedernales in a sparsely populated part of the country, and 170 km (110 mi) from the capital Quito, where it was felt strongly. At least 661 people were killed and 27,732 people injured. President Rafael Correa declared a state of emergency; 13,500 military personnel and police officers were dispatched for recovery operations.
Photograph: Sebastian Castañeda/ Anadolu Agency/Sony World Photography Awards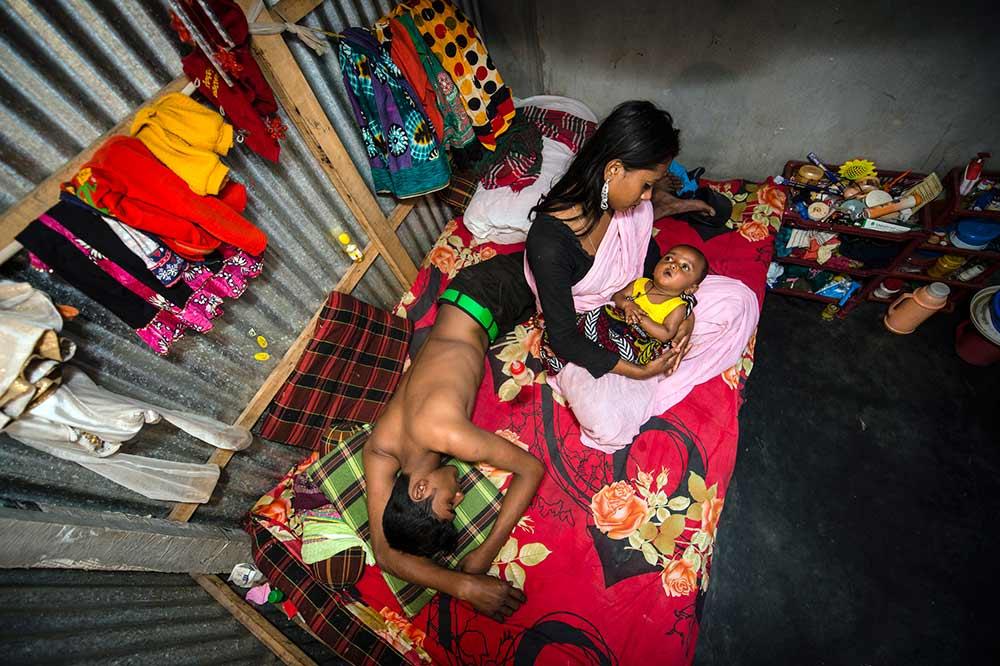 9
Shortlist, Professional, Daily Life
Kajol with her 6-month-old baby Mehedi and a customer on her bed. Two weeks after birth of Mehedi she was forced to have sex again with customers. Because of the baby her business is not good. The Kandapara brothel in the district of Tangail is the oldest and one of the largest in Bangladesh - it has existed for some 200 years. It was demolished in 2014 but has been re-established with the help of local NGOs. The brothel district is surrounded by a two-metre wall, and in the narrow streets within, there are food stalls, tea shops and street vendors. More than 700 sex workers live and work here with their children and their madams. Many of the women were either trafficked or born inside the brothel's walls and in this way their livelihood is secure. Their customers are policemen, politicians, farmers, fishermen, factory workers and groups of teenage boys.
Photograph: Sandra Hoyn/Sony World Photography Awards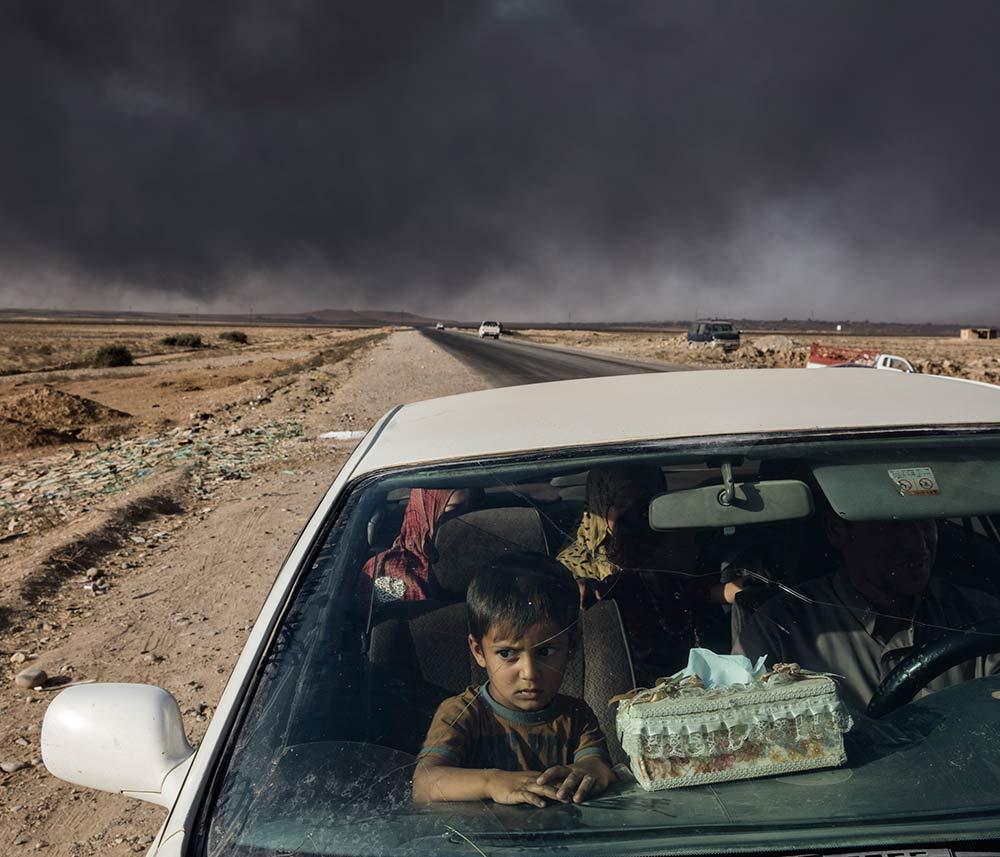 Caught in the Crossfire
Shortlist, Professional, Current Affairs & News
As the fight for Mosul enters its fourth month, thousands of civilians remain caught between Iraqi and coalition forces on one side, and Islamic State group fighters on the other. Over 800,000 people are still trapped in Mosul, according to estimates from the United Nations. Tens of thousands are sheltering in neighbourhoods declared liberated by Iraqi forces and many more remain in parts of the city under ISIS control. Humanitarian organisations continue to fear mass displacement and civilian casualties. Many have already made the harrowing decision to flee their homes, in some cases leaving behind the bodies of loved ones who died as the fighting came to their area and had to be buried in front gardens.
Photograph: Ivor Prickett/Sony World Photography Awards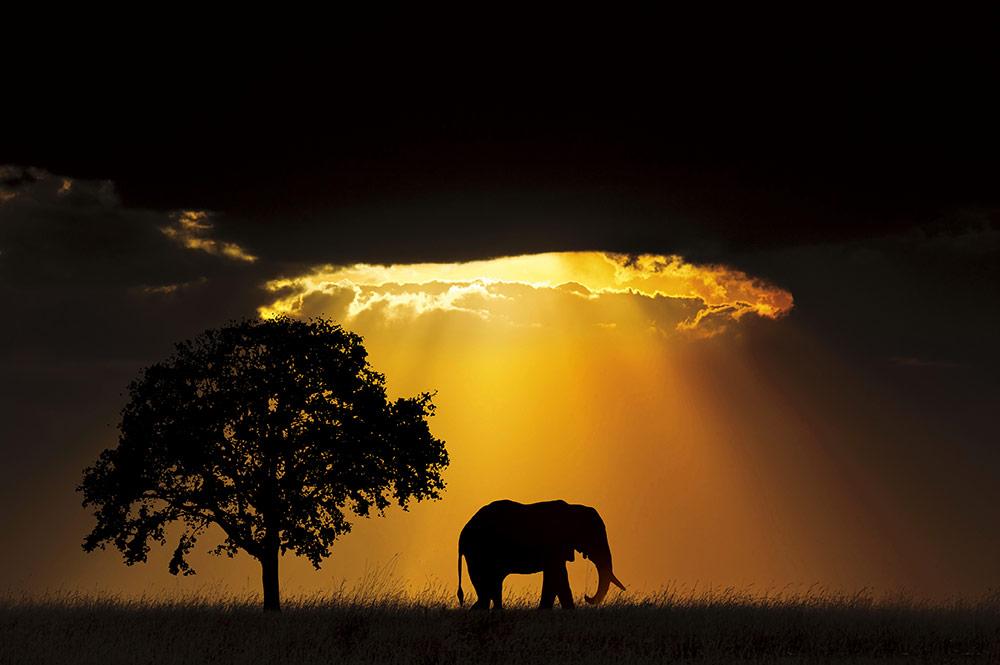 Majestic elephant
Commended, Open, Wildlife
A solitary elephant is showered by light in a magnificent sun burst at Kalol, (N.G.) Gujarat, India.
Photograph: Riya Sharma/Sony World Photography Awards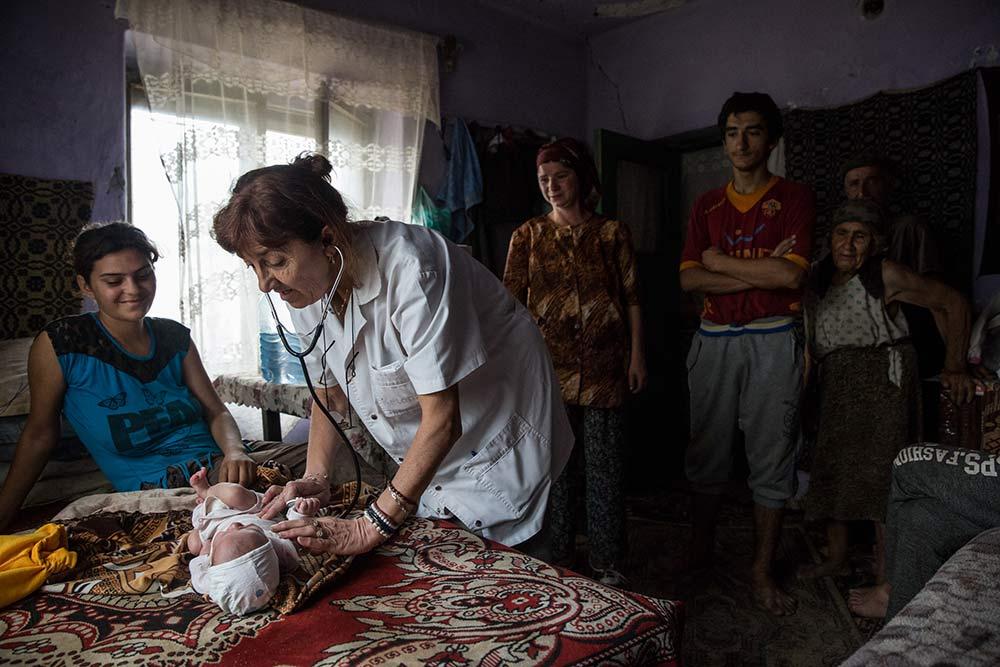 A country doctor and her calling
Shortlist, Professional, Daily Life
Dr Ciupitu doing a house call to consult on an infant. The child had otitis due to improper bathing. According to Eurostat data, with an infant mortality rate of 8.4 deaths per 1,000 live births in 2014, Romania ranks first among European countries (the EU rate is 3.7). Gangiova, Romania.
Photograph: Ioana Moldovan/Sony World Photography Awards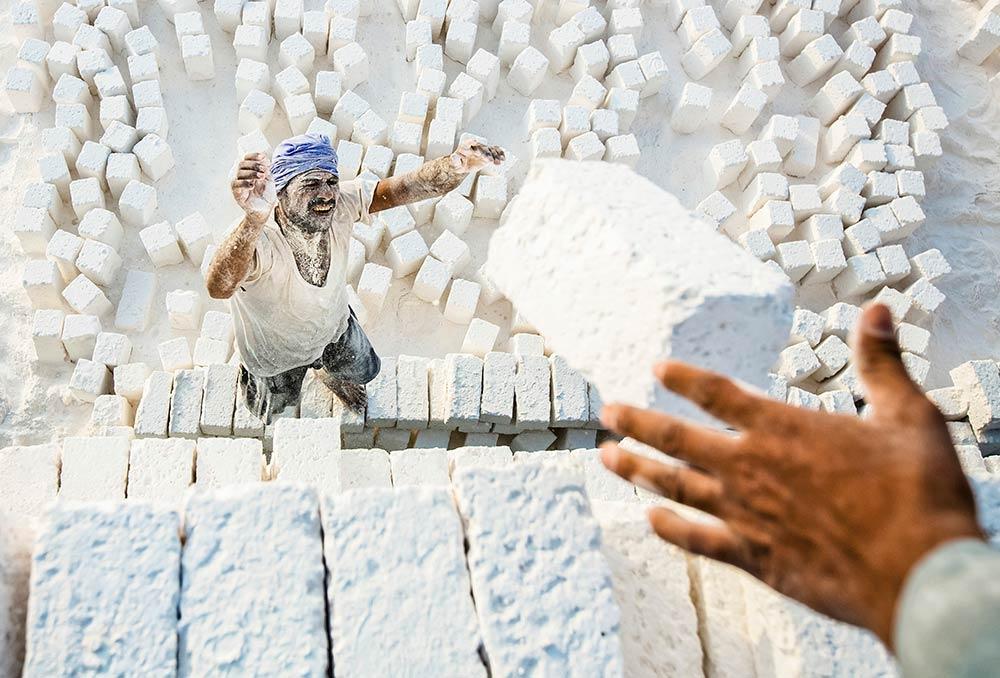 Quarrie's men
Shortlist, Professional, Daily Life
Quarries' s men is a portfolio about white limestone quarries craft in Minya, Egypt and how are the workers can make and shape these Stone from the white mountain. There are four phases. The first is the equalization of mountain with a big winches and spikes. The second phase is the shaping, there's a machine which called "El fasalah" which cut and partition the mountain to stone blocks " 13*26 cm" . The third phase is the extracting, there's a machine which called "El hashasha " which extract the final result of the stones as a free blocks that ready to use, The fourth and final one is the filling, after that the workers are filling it into the vehicles to be ready for trading in the market.
Photograph: Nader Saadallah/Sony World Photography Awards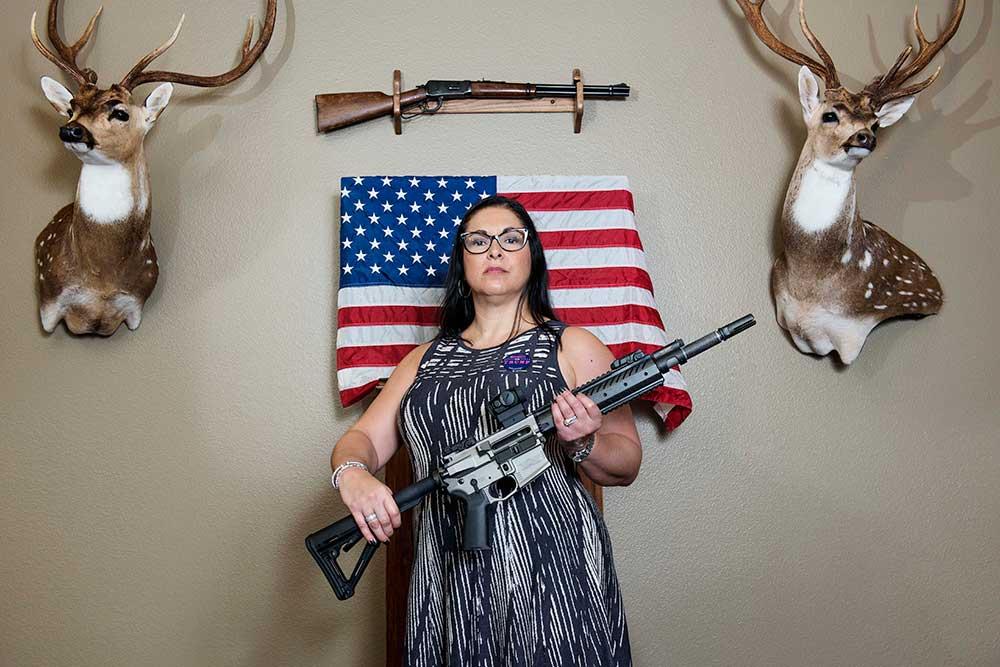 Los Trumpistas
Shortlist, Professional, Portraiture
We think we know the archetypal Trump voter. He is white, male, blue-collar, frustrated and angry. But is that really the case? Are these the only people that will be voting for the Republican candidate? Trump has defied all predictions and surprised media and commenters more than once. Now it is time to meet some of his most unexpected supporters, the Lati- nos for Trump.
Although his virulent anti-immigration stance, his promise of building a wall along the Southern border (and getting Mexico to pay for it), and his outright racist comments about Latinos make " e Donald" a very improbable champion of the Hispanic community, that is only part of the picture. "I am a conservative that thinks for herself and does not vote based on the party-line stance. I decide to support Trump because, I appreciate his brutal candour and honesty - good, bad and the ugly. I hope the return of the American PRIDE." Laura Diaz, San Antonio, Texas
Photograph: Giulia Piermartiri & Edoardo Delille/Sony World Photography Awards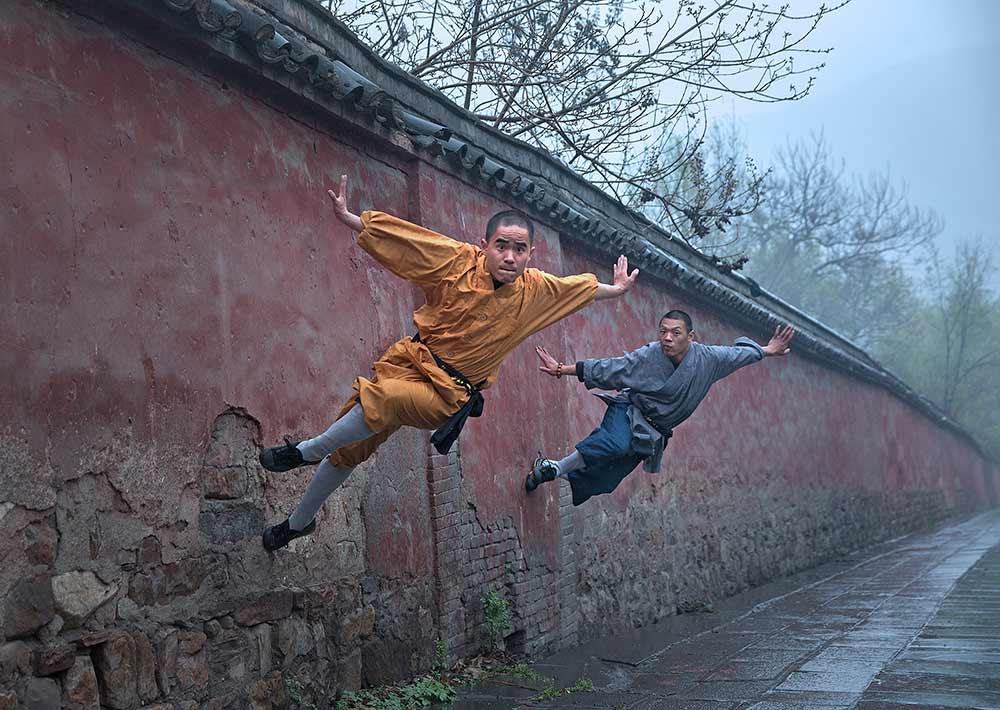 Shaolin Kungfu
Shortlist, Professional, Sport
Shaolin Kungfu, also known as Shaolin Wushu, is one of the famous Wushu schools in China. It has a long history and profound influence, is an important part of the traditional martial arts Chinese. The most prominent feature of Shaolin Kung Fu is "Zen Wu one", namely the Zen in Wuhan, practicing meditation, so there are "Zen martial arts".
Photograph: Luo Pin Xi/Sony World Photography Awards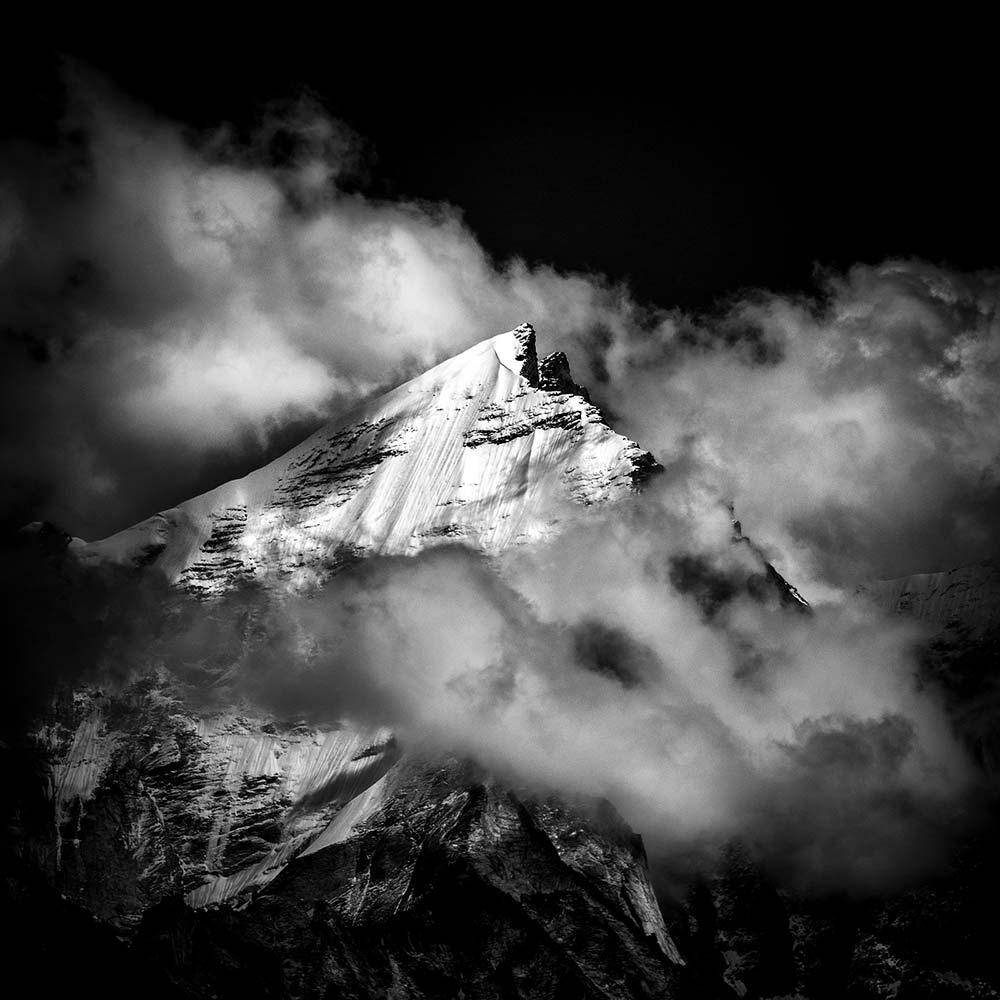 Himalayan Odyssey
Shortlist, Professional, Landscape
A look inside my long, on-going and probably never ending love story with planet's largest and most diverse mountain range, The Himalayas.
Photograph: Jayanta Roy/Sony World Photography Awards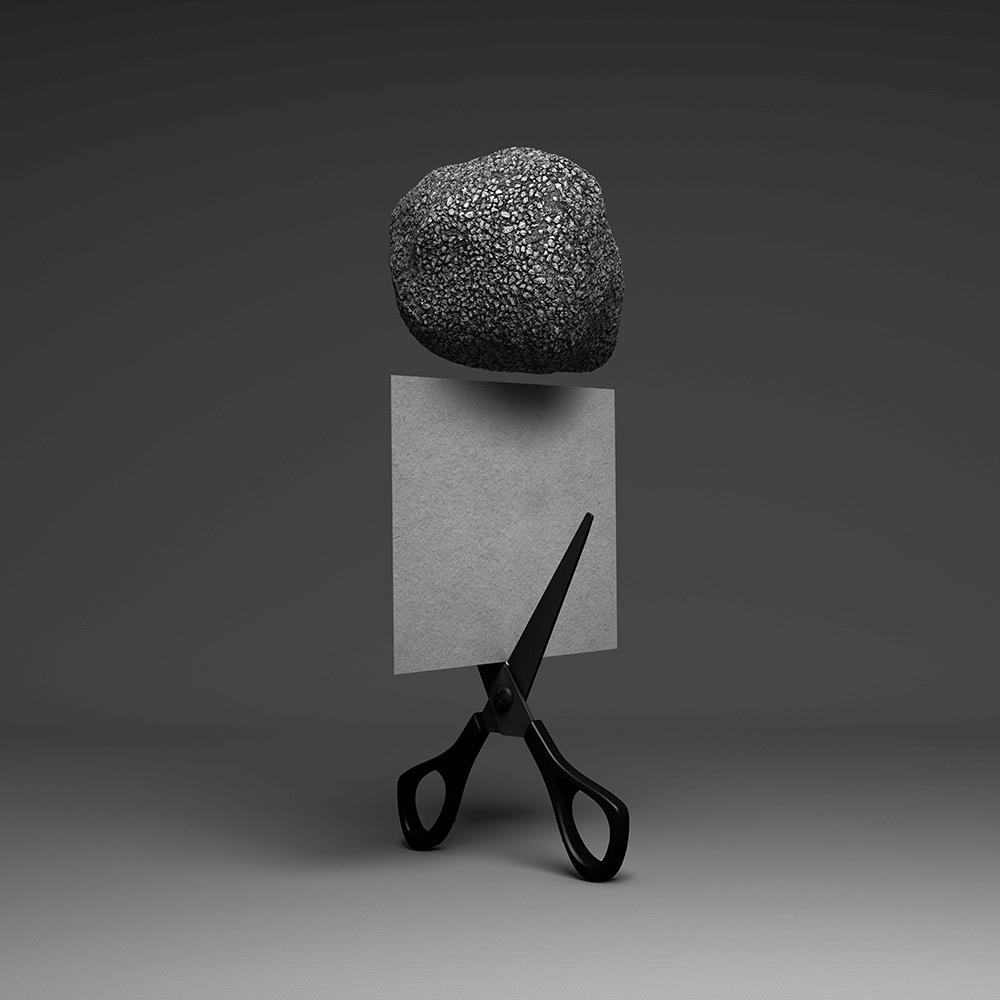 Jan-Ken-Pon
Shortlist, Professional, Conceptual
I am a storyteller. And JAN-KEN-PON is a story of this series of images inspired by the universal children's game "Rock, Paper, Scissors" where outcomes are determined entirely by chance, luck or fate. These "PhotoSculptures" approach the game from a different perspective, freezing the rock, paper and scissors in time, and giving viewers the choice to either ignore or follow the rules. they are invited to participate in the story and decide the fate of the rock, paper and scissors. For these brief instants, fate is in our hands. Or maybe not.
Photograph: João San/Sony World Photography Awards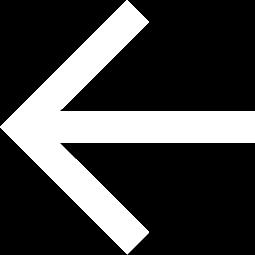 '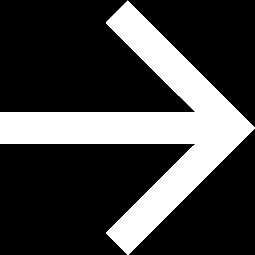 X