The winners of the 2016 edition of the Sony World Photography Awards, the world's biggest photography competition, organised by the World Photography Organisation, have been announced in the Professional, Environment, Landscape, and other categories.
The honorary judging committee has selected Iranian photojournalist Asghar Khamseh as the recipient of the most coveted prize, the L'Iris d'Or Professional Photographer of the Year.
All the winning images will be part of the 2016 Sony World Photography Awards Exhibition at Somerset House, London from April 22 -- May 8, and will be published in the annual Sony World Photography Awards book.
CLICK ON THE IMAGES FOR LARGER VIEW
---
Kevin Frayer, Canada
Category: Professional, Environment
Series Name: Eagle Hunters of Western China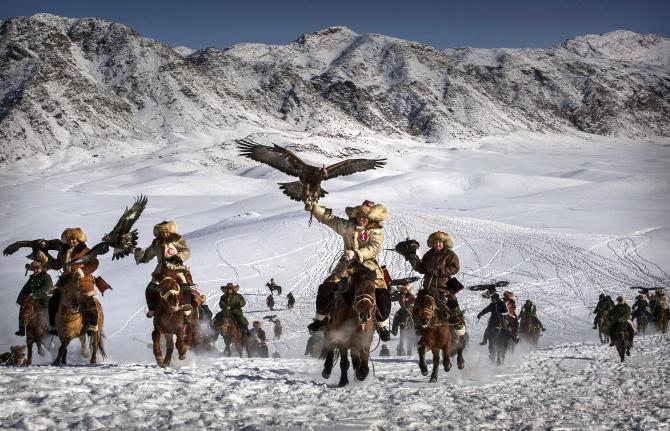 The Eagle Hunting festival, organised by the local hunting community, is part of an effort to promote and grow traditional hunting practices for new generations in the mountainous region of western China that borders Kazakhstan, Russia and Mongolia.
The training and handling of the large birds of prey follows a strict set of ancient rules that Kazakh eagle hunters are preserving for future generations.Photograph: Kevin Frayer/2016 Sony World Photography Awards
---
Maroesjka Lavigne, Belgium
Category: Professional, Landscape

Series Name: Land of Nothingness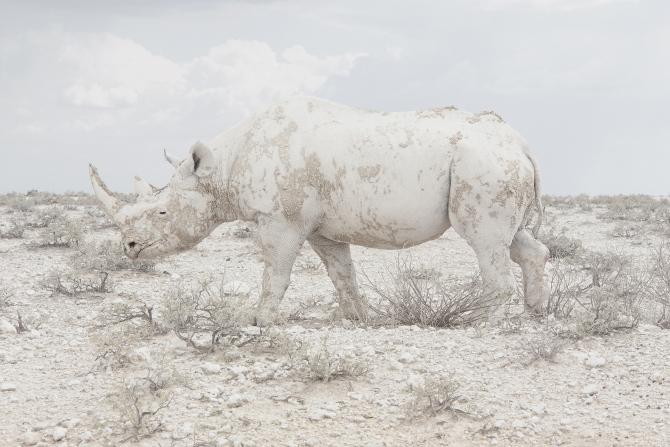 Named for its desert, Namibia is one of the least densely populated places on earth, visually defined by rich colours in a barren, yet constantly changing landscape; the vast brown plain of scorched earth, the white surface of the saltpans, the gold tones of the sand dunes.
Patience is required to discover Namibia's subtle scenery. Hours of driving reveal more emptiness; the sight of other people rare and only the strategically located gas stations a reminder of the world beyond. Captivated by delicately washed out landscapes you drive for hours, chaperoned by herds of giraffes or zebra, shadowed by flocks of flamingos, suddenly stumbling upon a family of elephants.
Here, a rhino blends into the earth and the sky. Photograph: Maroesjka Lavigne/2016 Sony World Photography Awards
---
Alberto Alicata, Italy
Category: Professional, Staged,
Series Name: Iconic B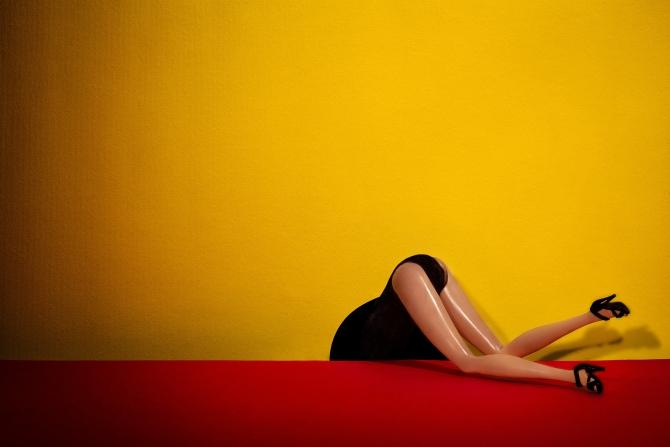 In this project, Alberto Alicata, traces the history of photography, image iconic realised by the great masters, resorting to the use of a symbol of contemporary Western culture: Barbie. Photograph: Alberto Alicata/2016 Sony World Photography Awards/Sie Photography
---
Asghar Khamseh, Iran
Category: Professional, Contemporary Issues
Series Name: Fire of Hatred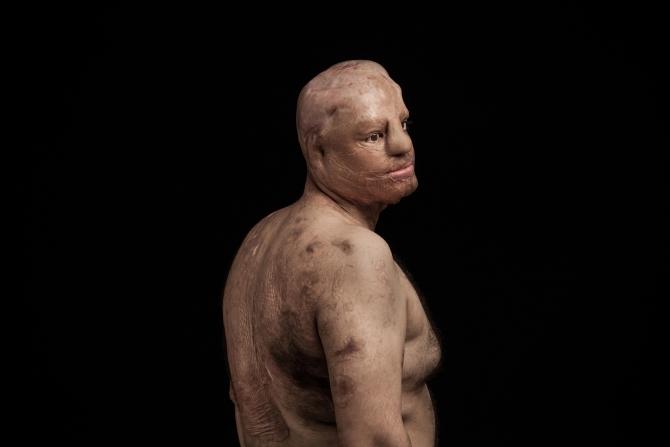 The violent act of acid throwing is primarily against women and children. These attacks are committed with the intent to disfigure, maim and destroy the social life and future of the victim.
The motivation to commit this type of violence is cultural destitution, intolerance and happens in situations such as family conflicts, rejected marriage proposal, revenge and divorce requests. Victims In addition physical and psychological damages, victims are faced with the experience of social stigma, blame and social unpleasant tags. Photographer: Asghar Khamseh/2016 Sony World Photography Awards
---
Julien Mauve, France
Category: Professional, Conceptual
Series Name: Greetings From Mars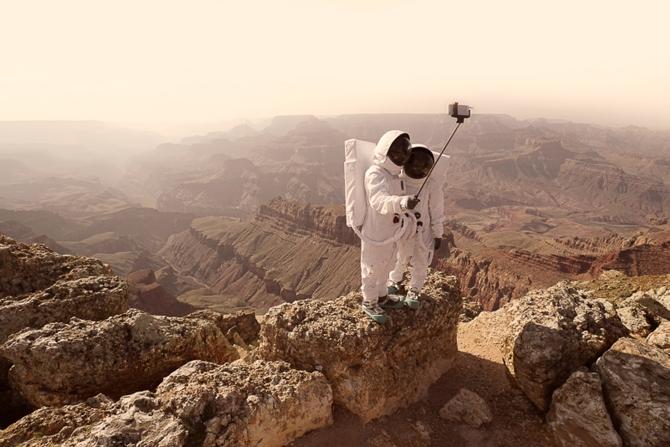 This project is about space exploration and discovery, but it's also about our behavior in front of landscapes and how we create pictures that will share our personal story with the world. In every spot, carefully chosen for their similarities with the red planet, the photographer imitated stereotypical tourist poses. Photograph: Julien Mauve/2016 Sony World Photography Awards
---
Jetmir Idrizi, Kosovo
Category: Professional, Campaign
Series Name: TransBrasil
TransBrasil is an ongoing project, which aims to deepen gender identities issues from documentary photography perspective. It proposes to approach different social and cultural expressions that question the binary schemes masculine/feminine to understand the gender and identity process. Photograph: Jetmir Idrizi/2016 Sony World Photography Award
---
Kevin Frayer, Canada
Category: Professional, People
Series Name: Nomadic Life Threatened on the Tibetan Plateau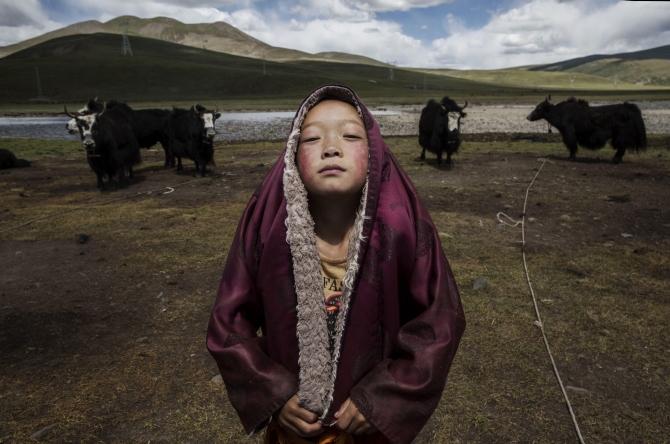 Tibetan nomads face many challenges to their traditional way of life including political pressures, forced resettlement by China's government, climate change and rapid modernisation. The Tibetan Plateau, often called 'the Roof of the World', is the world's highest and largest plateau. Photograph: Kevin Frayer/2016 Sony World Photography Awards
---
Angelos Tzortzinis, Greece
Category: Professional, Current Affairs
Series Name: In search of the European Dream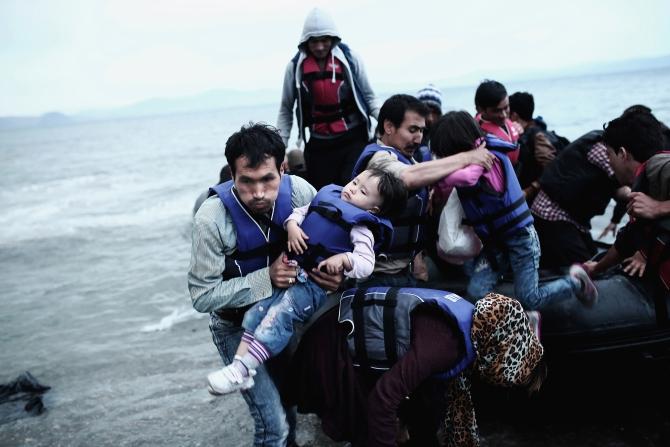 An Afghan refugee carries his child as he arrives along with other refugees on a beach on the Greek island of Kos, after crossing a part of the Aegean Sea between Turkey and Greece, on May 27, 2015. Photograph: Angelos Tzortzinis/2016 Sony World Photography Awards/AFP
---
Amélie Labourdette, France
Category: Winner, Professional
Series Name: Empire of dust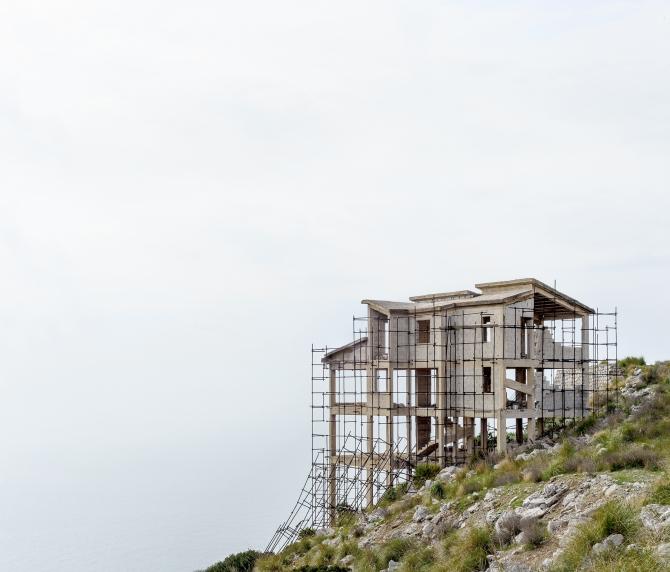 The 'Empire of Dust' series of photographs were taken in the south of Italy, where financial crises and embezzlement have created an architectural aesthetic of incompleteness. Photograph: Amélie Labourdette/2016 Sony World Photography Awards
---
Marcello Bonfanti, Italy
Category: Professional, Portraiture
Series Name: Ebola Survivors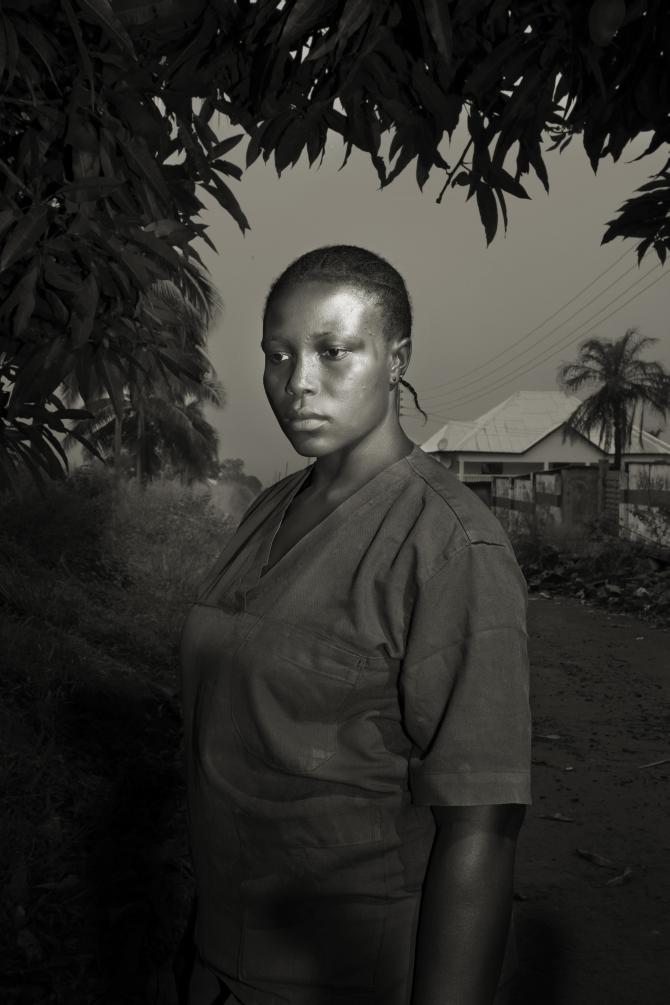 The most widespread epidemic of Ebola virus disease in Sierra Leone ended on October 7, 2015 with 14,122 cases and 3,955 deaths. That required the complex and brave intervention of international non-governmental organisations in the attempt to fight the virus.
The Italian NGO Emergency ran an Ebola treatment center built by DFEED. Thanks to the medical care of Emergency, were able to start a new life. They returned to life finding their families partly or totally killed by the virus. Photograph: Marcello Bonfanti/2016 Sony World Photography Awards
---
Espen Rasmussen, Norway
Category: Professional, Daily Life
Series Name: The Curse of Coal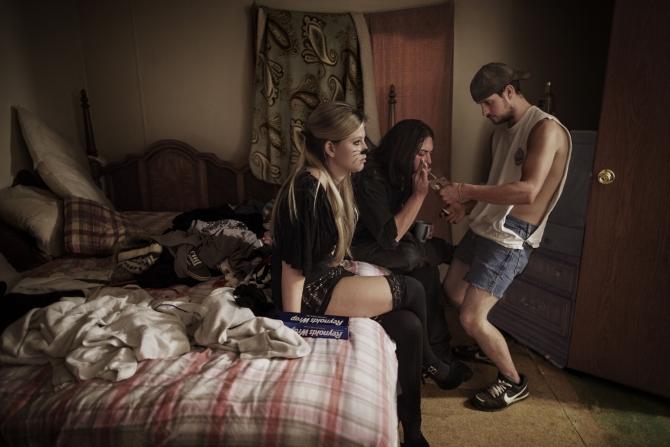 Chelse, 21, together with her boyfriend Eric and Alvin in her mother's trailer close to Beckley, West Virginia. They smoke OxyContin painkiller's before going out for a party on Halloween. With 1.8 million people and more than 500 dying of overdose every year, West Virginia is pill state Number One in the United States. Photograph: Espen Rasmussen/2016 Sony World Photography Awards/VG/Panos Pictures
---
Kirstin Schmitt, Germany
Category: Professional, Candid
Series Name: Waiting For the Candymen, Milagro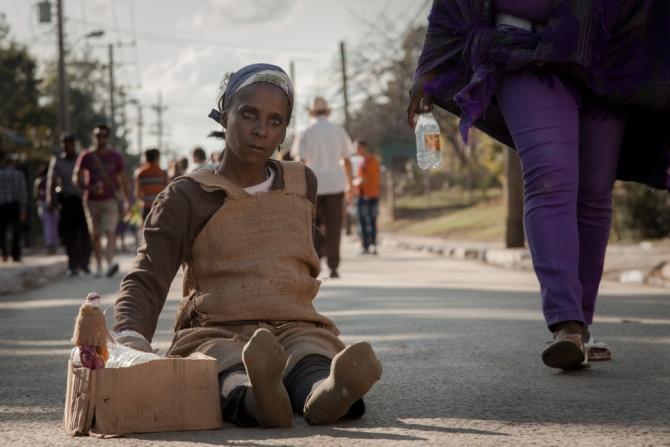 The series is a study of Cuban idiosyncrasy; an allegory of waiting: Waiting the right moment, waiting for tomorrow, waiting for something or someone who brings redemption maybe. Photographer: Kirstin Schmitt/016 Sony World Photography Awards
---
Nikolai Linares, Denmark
Category: Professional , Sport,
Series Name: Second Best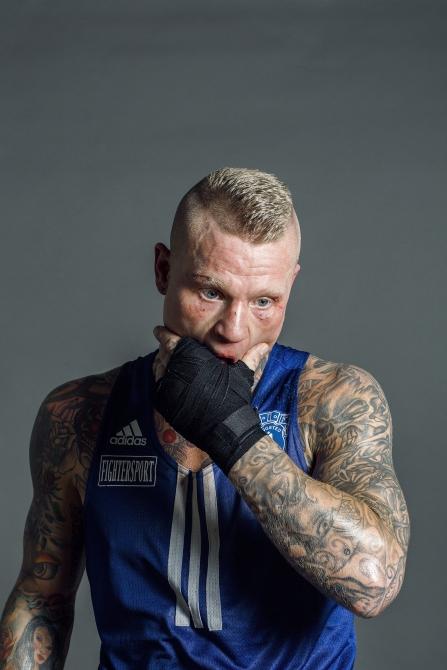 A portrait of a silver medal winner, just after loosing his final at the Zealand boxing Championships held in Copenhagen in March. Photograph: Nikolai Linares/2016 Sony World Photography Awards
---
Francesco Amorosino, Italy
Category: Professional, Still Life
Series Name: Migrant Tomatoes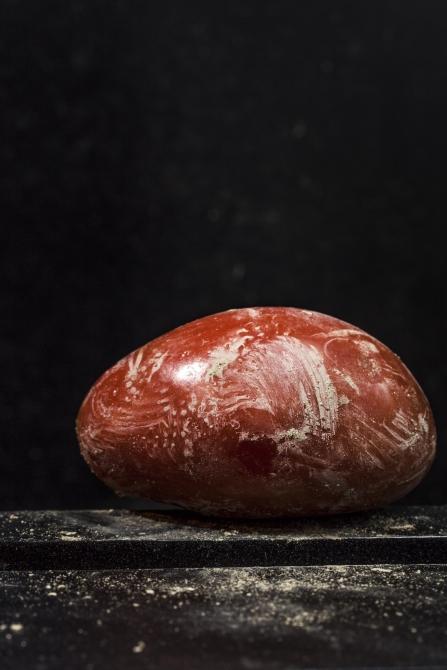 Once a year Italian families make tomato sauce at home, cooking and canning a huge amount of vegetables. Tons of tomatoes are grown in the fields of the South of the Country and harvested by about 19,000 labourers, paid 1 or 2 Euro for each filled box.
Only in 2015 there were 13 deaths at work in the fields because of high temperatures. Many of those involved in the harvest are immigrants. Says the photographer, "On the tomatoes, still dirty with soil, bought by my family to make the sauce, I saw the fingerprints of those who had harvested them; I imagined their stories, the hours spent in the sun, the hope, the desire to work. Since then, I haven't watched the sauce with the same eyes." Photograph: Francesco Amorosino/2016 Sony World Photography Awards/Luz Photo Agency