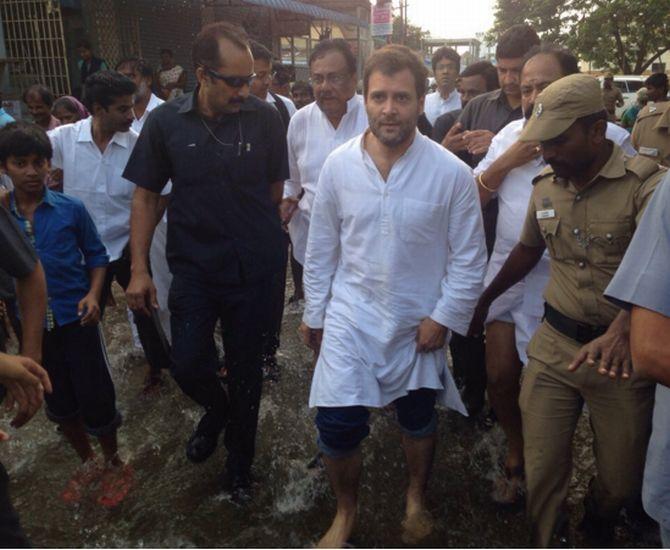 Congress vice president Rahul Gandhi visited rain-ravaged parts of Tamil Nadu and neighbouring Puducherry on Tuesday and sought speedy action to ameliorate the suffering of the people, saying politics should not be played over relief work.
The Centre and the state government need to be 'much more responsive' to the suffering of the people and take action as fast as possible, he told reporters after winding up his tour.
"I would like to tell the government of Tamil Nadu and the government of India that they need to do a lot more for the people of Tamil Nadu; they need to be much more responsive," he said.
"The state government and the Union government need to respond to this and take action as fast as possible," he said.
The Congress vice president expressed solidarity with victims of the deluge by distributing welfare assistance to them. He interacted with people at Cuddalore, Mudichur (Kancheepuram district) and Villivakkam.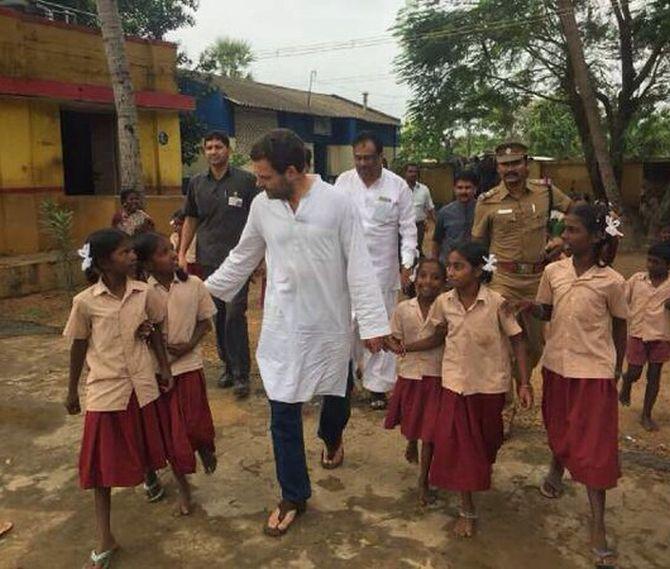 Mingling freely with the people, he consoled a wailing woman at Cuddalore who hugged him and explained her misery caused by the monsoon fury.
At Mudichur, he posed for pictures with an elderly flood-hit woman, shook hands with beneficiaries and also lifted a girl.
Chaotic scenes were witnessed briefly when he left the venue and stopped to wave at the residents waiting for him on the road.
Earlier, in Puducherry, Gandhi visited affected areas like Rodierpet, Shanmugha Nagar and Eachankaadu, and handed over relief materials to the affected people.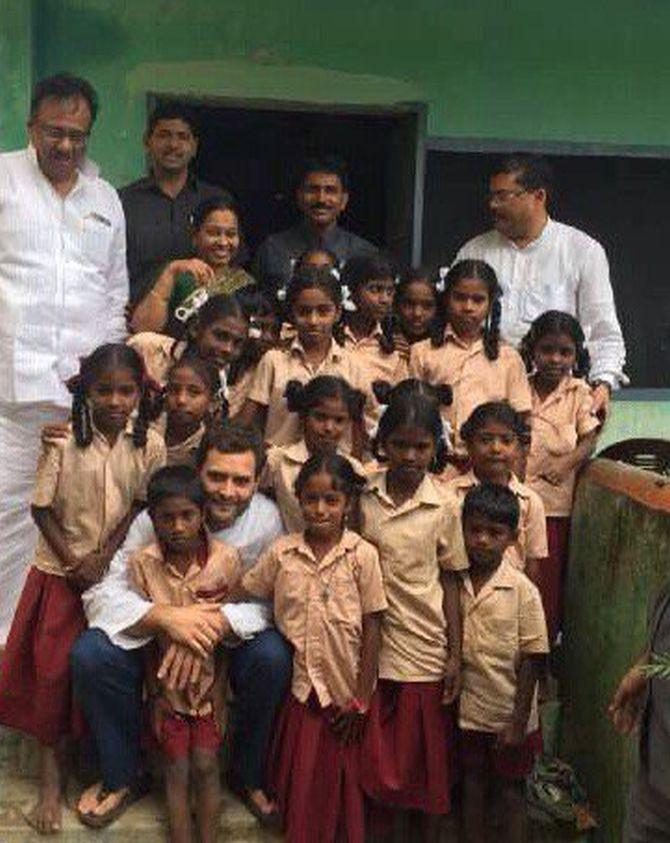 In response to the queries over relief operations in Tamil Nadu and Puducherry, he said politics should not be played over flood relief work and the focus should be on reaching out to as many people as possible.
"I think it is important that instead of doing politics at this time, we (should) try and make sure that the people of Tamil Nadu and Puducherry are given the relief that they need," he said.
Gandhi said he was visiting Puducherry, besides Tamil Nadu, to see for himself 'what has happened' following the torrential rains.
"I wanted to meet the people," he added.
Images: Congress vice president walks through flood waters in Mudichur and meets students at a flood affected school in Cuddalore that has reopened after many days. Photograph: @OfficeofRG/Twitter