In front of a 50,000 odd strong audience, which also had Prime Minister Narendra Modi and Bharatiya Janata Party president Amit Shah, Yogi Adityanath was sworn in as Uttar Pradesh chief minister on Sunday.
Here's a glimpse of the big names that attended the big-ticket event.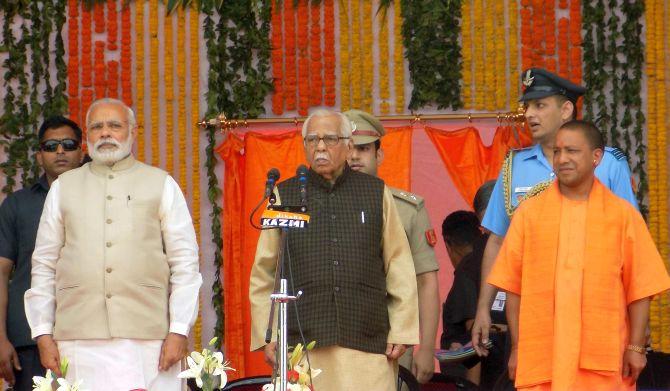 Prime Minister Narendra Modi on the dais with Governor Ram Naik and the man of the hour Yogi Adityanath.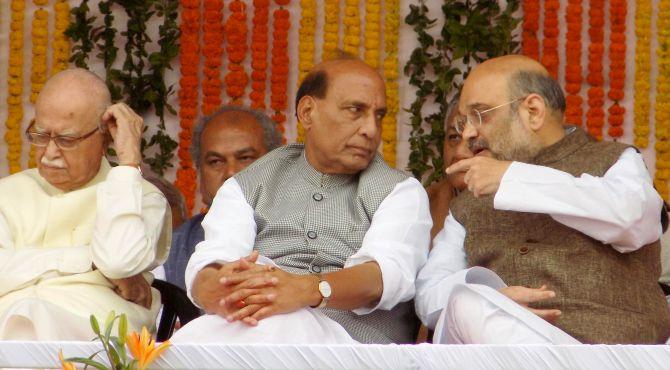 BJP president Amit Shah in conversation with Home Minister Rajnath Singh while LK Advani listens in.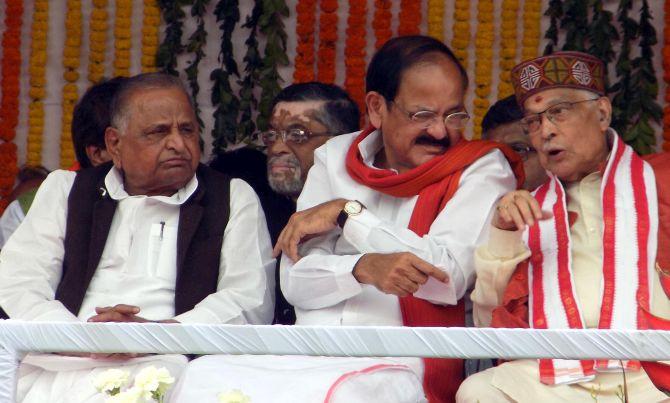 Samajwadi Party's Mulayam Singh Yadav was seated near Union Minister Venkaiah Naidu and BJP veteran Murli Manohar Joshi.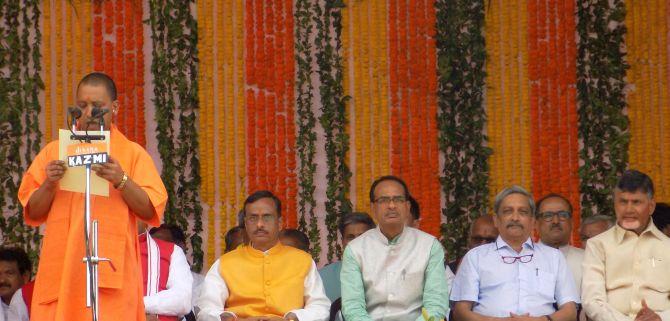 In addition to BJP senior leaders, chief ministers of various states, including Manohar Parrikar of Goa and Chandrababu Naidu of Andhra attended the event.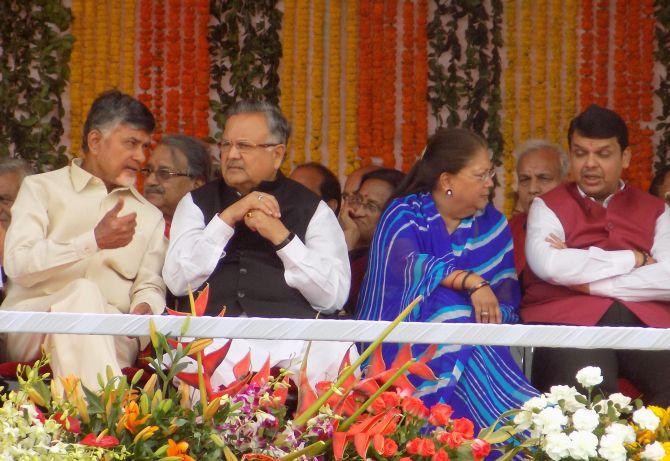 Maharashtra CM Devendra Fadnavis has a chat with Rajasthan CM Vasundhara Raje.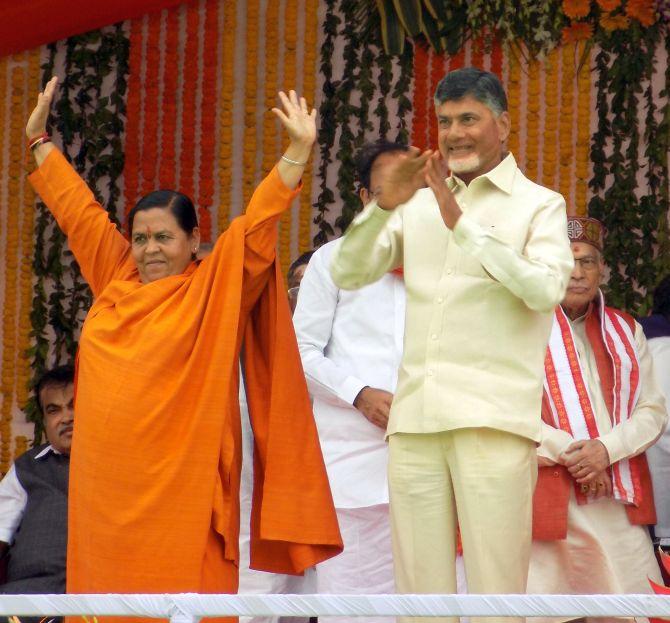 Minister of Water Resources of India Uma Bharti seemed happy at the event.
Photographs: Sandeep Pal