In a historic first, United States astronauts Christina Koch and Jessica Meir became the first all-female pairing to carry out a spacewalk on Friday.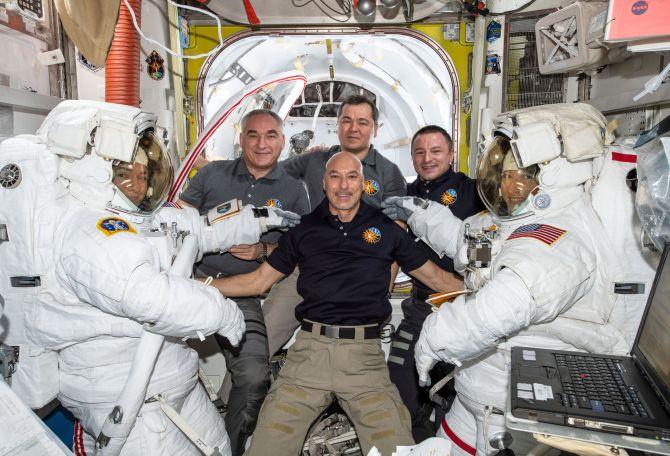 Koch and Meir walked outside the International Space Station to replace a faulty battery unit.
Although it is the 221st spacewalk performed, yet it's the first to be conducted entirely by women astronauts.
The all-female spacewalk was earlier planned for International Women's Month in March.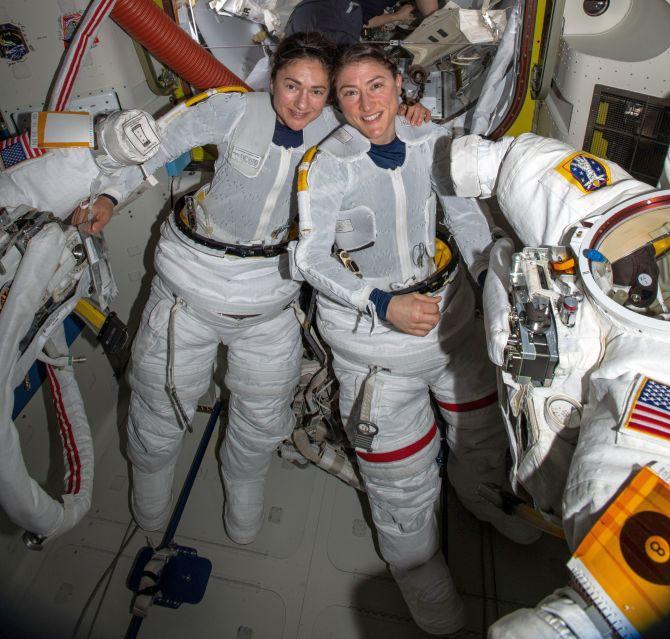 However, it was stalled due to the lack of enough medium-sized suits.
Koch, an electrical engineer, was leading Meir, who holds a doctorate in marine biology and is making her first ever spacewalk.
"The first all-woman spacewalk is a milestone worth noting and celebrating as the agency looks forward to putting the first woman and next man on the Moon by 2024 with NASA's Artemis lunar exploration program," the NASA website read.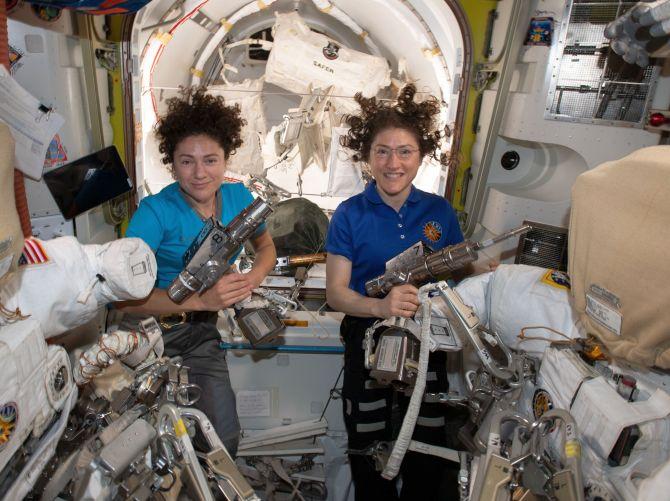 At a media briefing before the spacewalk, NASA Administrator Jim Bridenstine said that the Friday's spacewalk is another milestone toward making space more available to everyone.
Congratulating the two astronauts, US House Speaker Nancy Pelosi said they are an inspiration to women.
"@NASA has captured the imaginations of the world for generations. Congratulations to @Astro_Christina & @Astro_Jessica for leaving their mark on history with today's #AllWomanSpacewalk. You are an inspiration to women & girls across America," Pelosi tweeted.
"For the first time in our nation's history, an all-female crew walked in space today. It's more than historic—it's a reminder that for women, even the sky doesn't have to be the limit," US presidential candidate Kamala Harris tweeted.