Flash floods triggered by torrential rain have killed at least 22 people in India and forced more than 1,70,000 from their homes, officials said on Monday, as forecasters predicted more downpours in coming days.
Twenty people were killed in Madhya Pradesh where 70,000 people were left homeless as water rose to dangerous levels along parts of the Narmada river.
Stormy weather also ravaged parts of the remote northeast.
Heavy rain pounded the tea-growing, oil-rich state of Assam killing at least two people. About 100,000 people were forced to take shelter on higher ground, officials there said.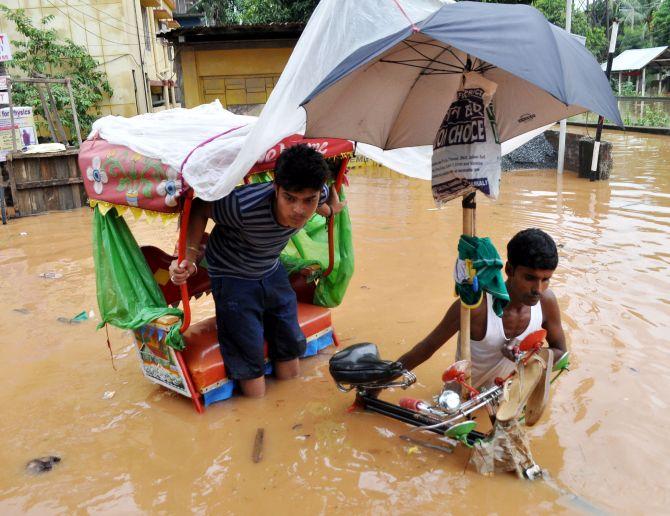 An auto driver pulls his rickshaw through the water-logged streets in Guwahati, Assam. Assam Chief Minister Sarbanand Sonowal has instructed all concerned departments to gear up relief measures in flood hit areas, as over 1 lakh people are still reeling under the fury of flood. Photograph: Rediff.com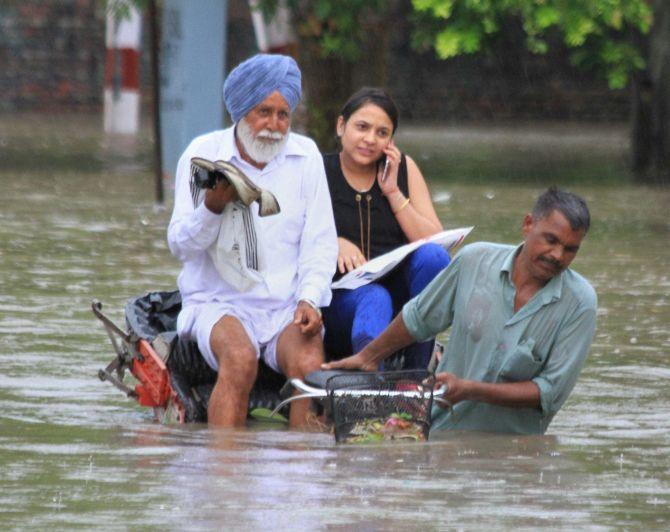 A rickshaw puller wading through a waterlogged road after heavy rains in Bhatinda. Photograph: PTI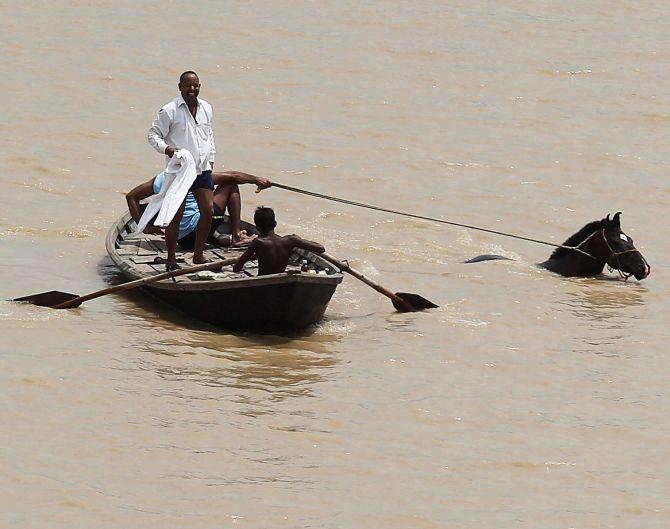 A man rows a boat as they pull out a horse from the flooded river Ganga in Allahabad. Photograph: Jitendra Prakash/Reuters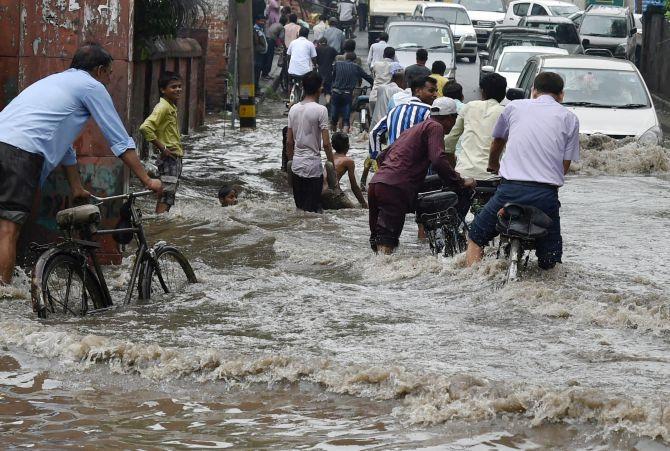 Traffic comes to a halt at a waterlogged road near ISBT after heavy rains in New Delhi. Photograph: Atul Yadav/PTI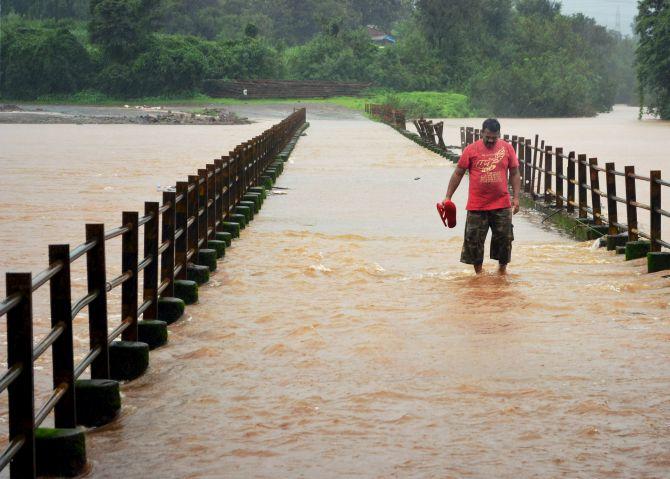 A man walks at submerged Sangamnagar-Dhaka bridge over Koyna river which has delinked 36 villages after heavy rains at Koyna in Satara, Maharashtra. Photograph: PTI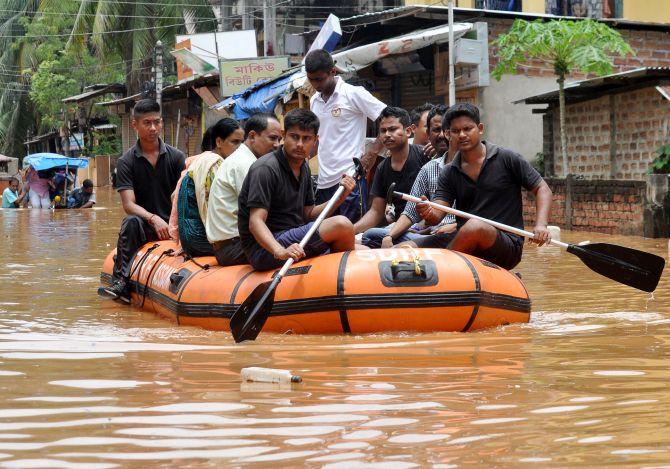 In Assam, the army has been roped into the rescue and relief operation in Jorhat district and the troopers, along with local teams of rescuers are evacuating people from the flooded areas to safer shelters. Photograph: Rediff.com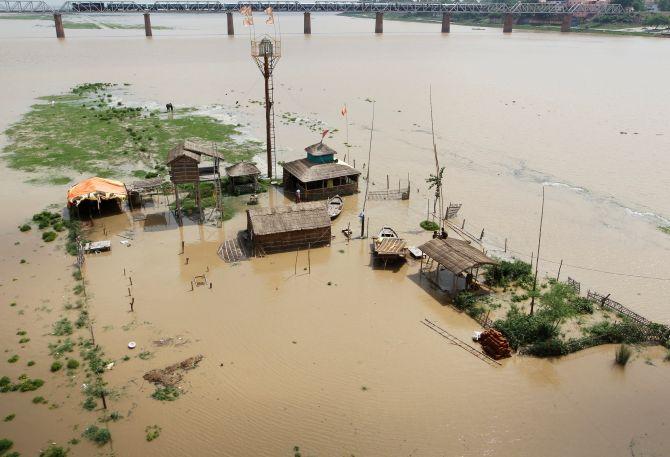 People dismantle huts belong to Hindu priests, who normally set up stalls along the banks, after the rise in the water level of river Ganga in Allahabad. Photograph: Jitendra Prakash/Reuters