The roads wear a deserted look, security personnel crowd about on street corners, there's no sound and an uneasy calm pervades the atmosphere.
While the world marks Eid-al-Adha, the Kashmir Valley remains silent and there are no signs of celebrations.
All 10 districts in the Kashmir Valley went under strict curfew on Eid on Tuesday to prevent an outbreak of violence, making it the 67th day of the lockdown.
Prayer congregations have not been allowed and people have been asked to offer prayers in local mosques. The otherwise bustling marketplaces are deserted. Bakery and sweet shops are closed.
Rediff.com captures the scenes of a most unusual Eid in Kashmir.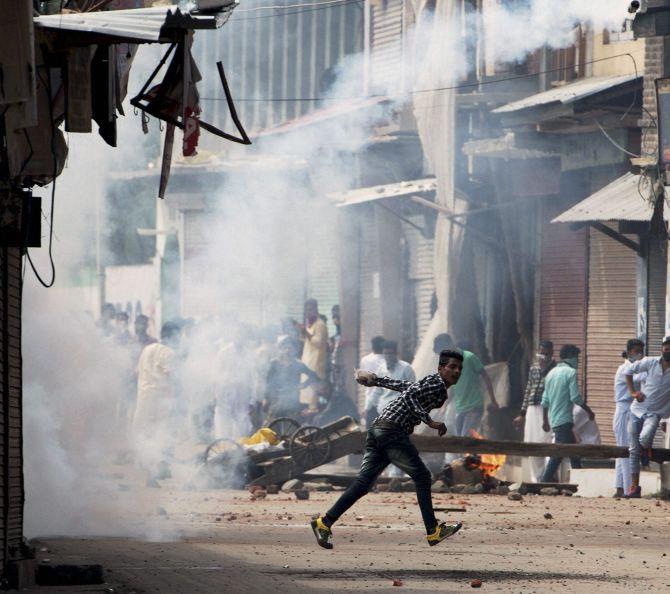 Protests broke out between protesters and security forces in several parts of Kashmir on Tuesday. The spirit of festivity was nowhere to be seen in the Valley. Photograph: S Irfan/PTI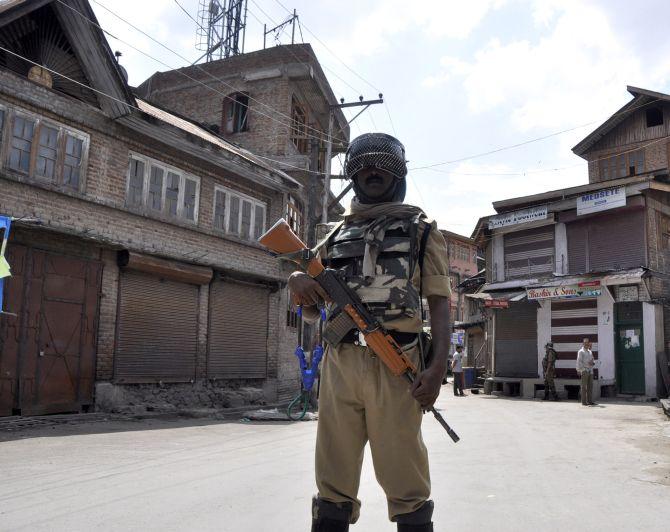 Security forces have been deployed in large numbers across Kashmir to ensure protests or violence does not break out on the day of Eid-al-Adha. Photograph: Umar Ganie/Rediff.com
People have been asked to stay indoors on Tuesday. Normally, Eid would see people visit relatives, going shopping, distributing sweets with loved ones and an atmosphere of love and joy would be present. However, this year it is not to be so. Photograph: Umar Ganie/Rediff.com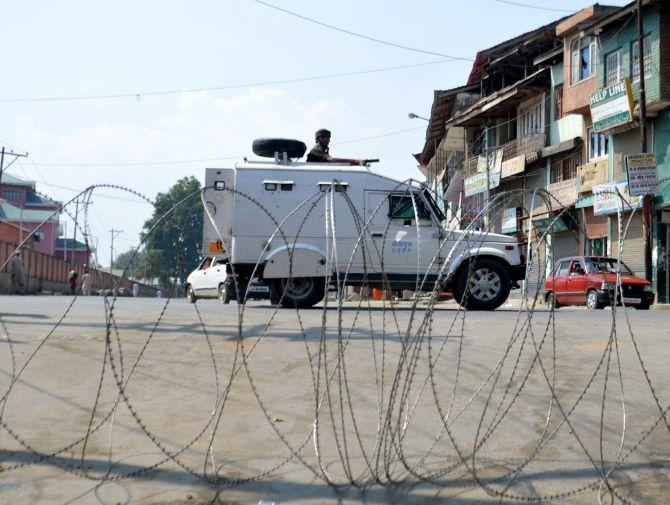 Vans carrying troops, drones and other security measures have been taken to ensure that peace is maintained in the Valley, which has been witnessing violent protests since July 8, the day Hizbul chief Burhan Wani was killed in an encounter. Photograph: Umar Ganie/Rediff.com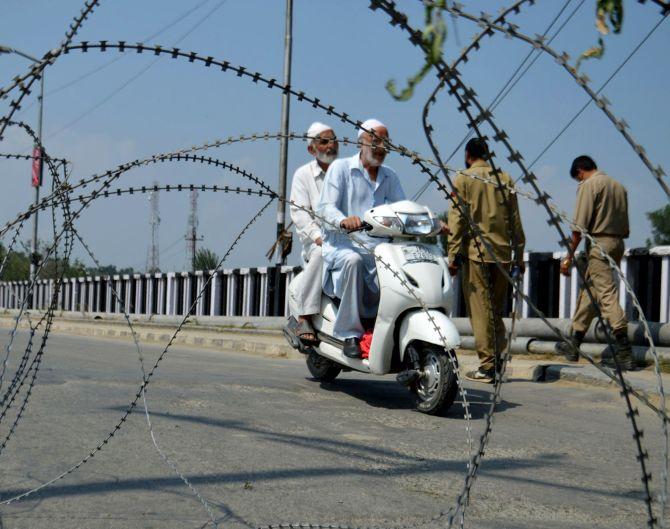 This is probably for the first time in many years that curfew is in place on the day of Eid ever since militancy broke out in the state in 1990. Photograph: Umar Ganie/Rediff.com