Prime Minister Narendra Modi and Nobel laureate Kailash Satyarthi have been named among the 50 greatest leaders in the world by Fortune magazine in its annual list of "extraordinary" men and women transforming business, government and philanthropy.
Modi is ranked fifth on the 2015 roster of 'World's Greatest Leaders' with Satyarthi coming in at the 28th spot.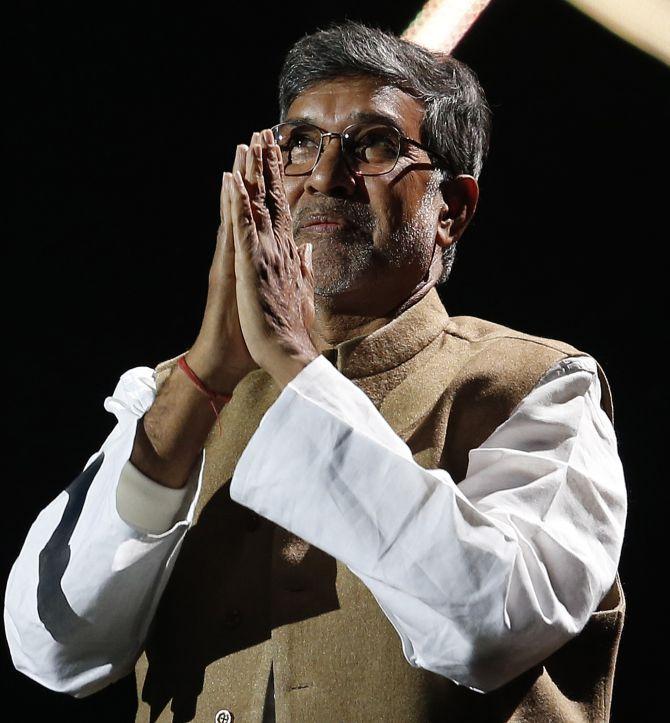 The magazine said that no one has done as much as Satyarthi to prevent child labour. Photograph: Reuters
The list has been topped by Apple CEO Tim Cook.
On Satyarthi, Fortune said while he had been "overshadowed" by last year's other recipient of the Nobel Peace Prize Malala Yousafzai, Satyarthi has led the global fight against child labour for more than three decades. It said no one has done as much to prevent child labour as he has.
On Modi, Fortune said the Indian leader has "actually" begun to deliver on his election promises and is "making genuine progress" in his efforts to make India more business-friendly and less regulated, addressing violence against women, improving sanitation and "patching up relations with other Asian countries and the US".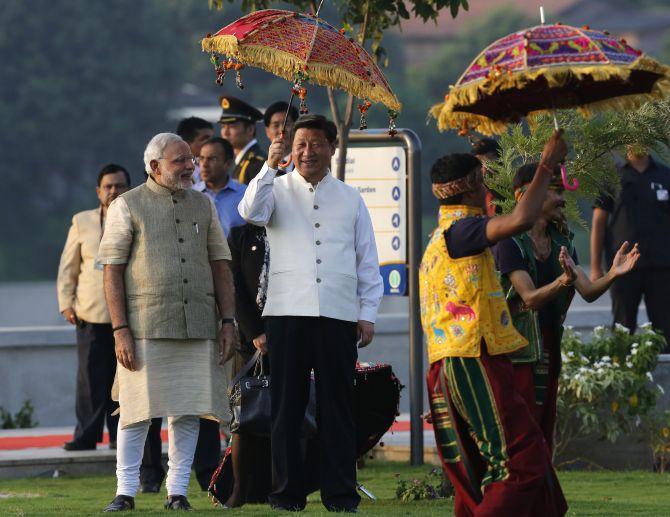 Fortune noted that Modi had begun to deliver on his promises and also begun mending ways with Asian countries, such as China. He had met Chinese president Xi Jinping late last year while the Chinese head had visited India. Photograph: Reuters
It said there is still a "long way to go" and fully achieving Modi's goals will require "reforming India's powerful, widely corrupt bureaucracy".
Fortune noted that Modi has put the bureaucrats on notice and has been taking action where he can. He has also greatly simplified the procedure for getting a visa to visit India, symbolically lowering the status of bureaucrats and raising that of potential outside investors, it added.
"Modi still faces such huge challenges as privatizing India's vast portfolio of state-owned businesses and deregulating labour markets. But simply by declaring those as
goals, he has seized control of the national agenda and sent a message that it's time for all of India -- not just its infotech services sector -- to join the 21st century," Fortune said, citing forecasts by the International Monetary Fund that India will be growing faster than China in the next couple of years.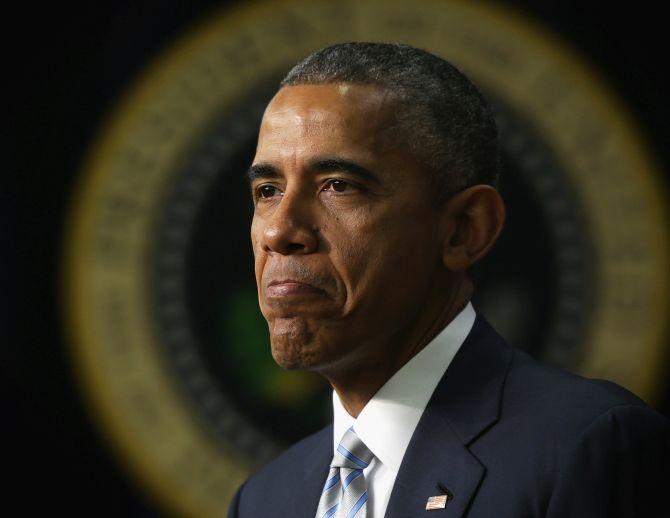 This is the second year that Obama has been left off the list. Photograph: Getty Images
A notable exclusion from the list is US President Barack Obama, who has not been named in the list for a second year in a row. Fortune said that "faced with difficult circumstances" domestically and globally, Obama has "surrendered".
The list includes European Central Bank President Mario Draghi at the second spot, followed by Chinese President Xi Jingping, Pope Francis, General Motors CEO Mary Barra at the ninth spot, Starbucks CEO Howard Schultz on the 17th spot and Bill and Melinda Gates at 18. Fellow software whiz Facebook CEO Mark Zuckerberg acquired the 25th position while Uber CEO Travis Kalanick was 44th.
The list also includes Indian-origin CEO of nonprofit Last Mile Health Raj Panjabi on the 34th spot. Panjabi, a native of Liberia, is working with Liberia's government to launch a national community health worker programme.
For the full list, click HERE