Japan marks the fourth anniversary of a quake-tsunami disaster that swept away thousands of people and sparked a nuclear crisis, a tragedy that has left visible scars on the landscape and continues to wreak misery for many.
Remembrance ceremonies were held in towns and cities around the disaster zone and in Tokyo, where Emperor Akihito and Empress Michiko led tributes to those who died in Japan's worst peace-time disaster.
The catastrophe killed 15,703 people, injured 5,314 others and 4,647 remained missing, the USGS reported. At least 332,395 buildings were destroyed or damaged.
The nuclear disaster that the tsunami caused at the Fukushima plant continues to haunt Japan and colour national debate.
The crippled plant remains volatile and the complicated decommissioning process is expected to last for decades.
We bring you some heart-rending images from Japan on this day when silence said more than words could ever.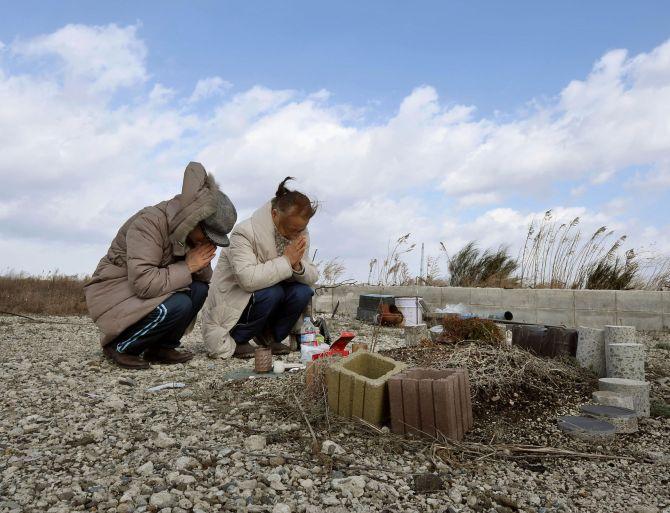 Sisters Yoko Aizawa and Etsuko Takahashi pray in front of the place where their parents' house used to stand, in Natori, Miyagi prefecture. Wednesday marks the fourth anniversary of the March 11, 2011 earthquake and tsunami that killed thousands and set off a nuclear crisis. Photograph: Kyodo/Getty Images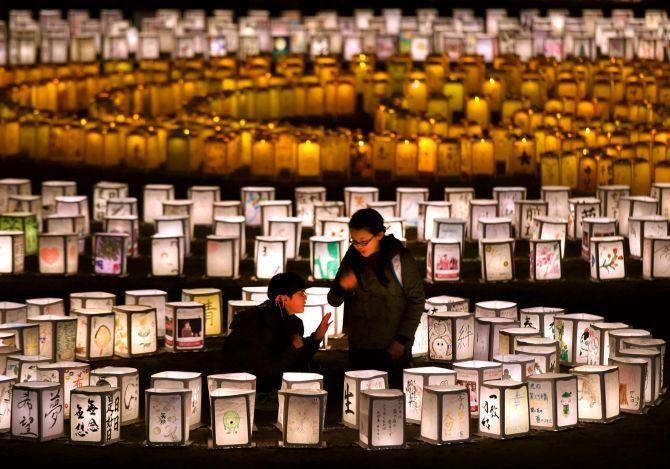 Thousands of lanterns are lit up to mourn for the victims of the March 11, 2011 earthquake and tsunami in Natori, MiyagiPrefecture. Photograph: Kyodo/Reuters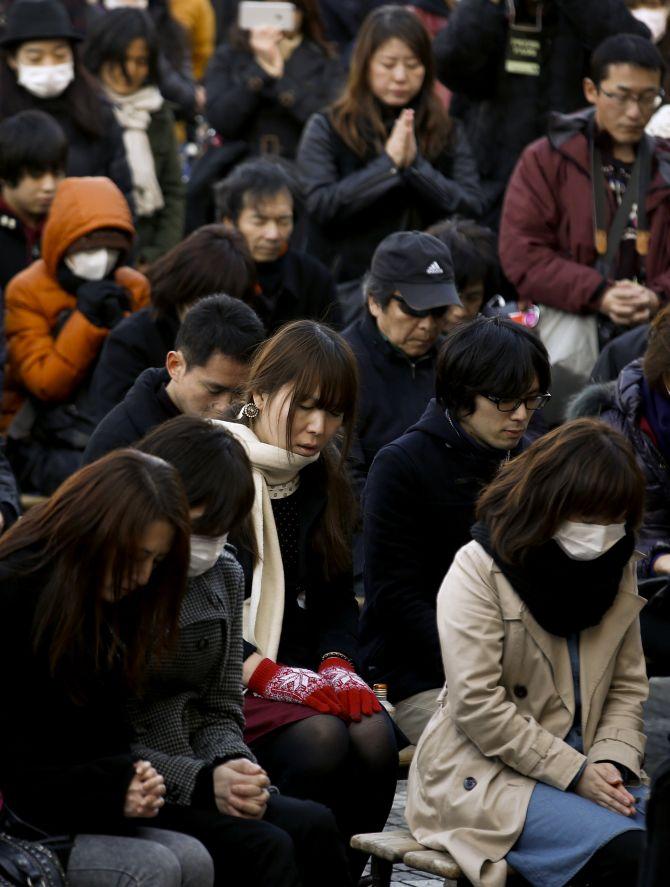 People pray during a public commemoration event in Tokyo, marking the fourth anniversary of the March 11, 2011 earthquake and tsunami. Photograph: Thomas Peter/Reuters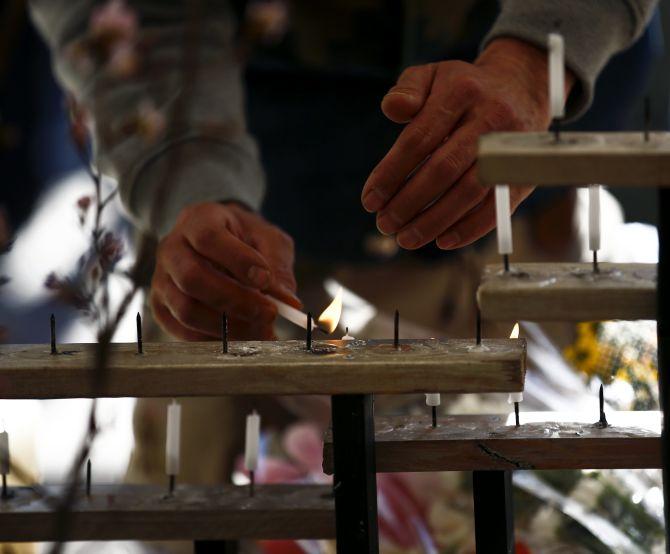 A man lights a candle at a temporary altar during a public commemoration event in Tokyo. Photograph: Thomas Peter/Reuters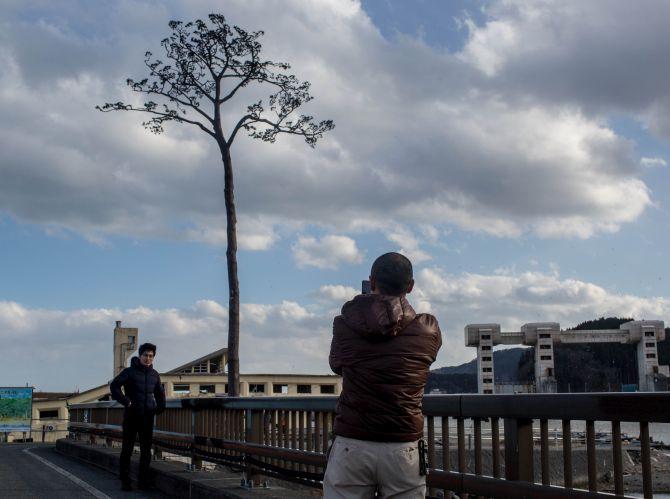 People take photographs in front of the miracle tree in Rikuzentakata, Iwate, Japan. Four years on, restoration of the earthquake and tsunami devastated area continues, many of the areas heavily devastated now resemble massive construction sites with large mountains of soil being brought in to raise the areas higher above sea level before rebuilding can commence. Photograph: Chris McGrath/Getty Images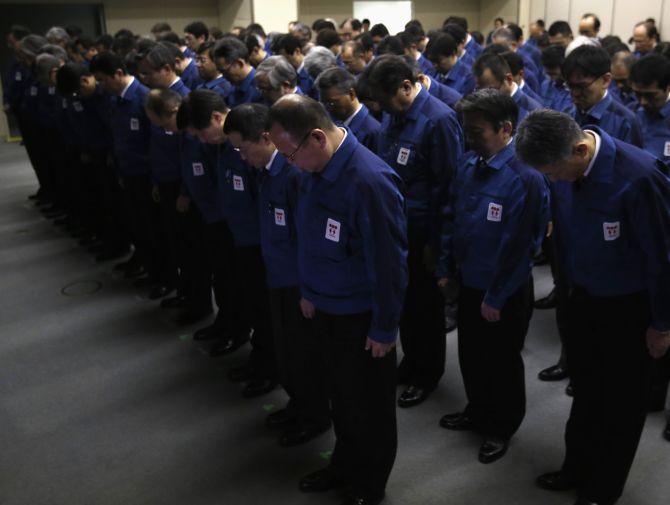 Employees of Tokyo Electric Power Co, the operator of the tsunami-crippled Fukushima Daiichi nuclear plant, take part in a moment of silence at 2:46 pm. local time at TEPCO's headquarters in Tokyo. Photograph: Yuya Shino/Reuters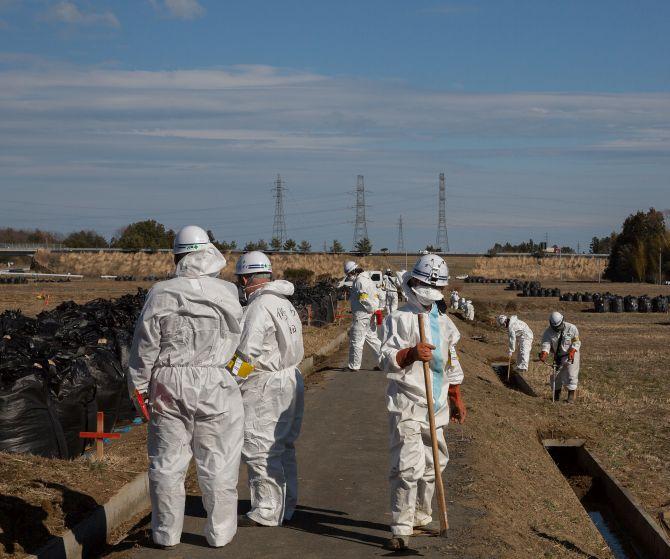 Workers remove soil during decontamination work in Tomioka, Fukushima prefecture, Japan. Photograph: Ken Ishii/Getty Images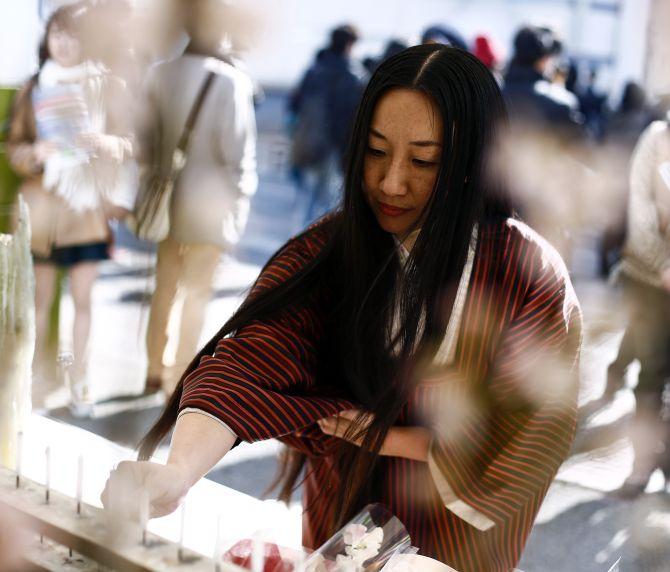 A woman lights a candle at a temporary altar during a public commemoration event in Tokyo. Photograph: Thomas Peter/Reuters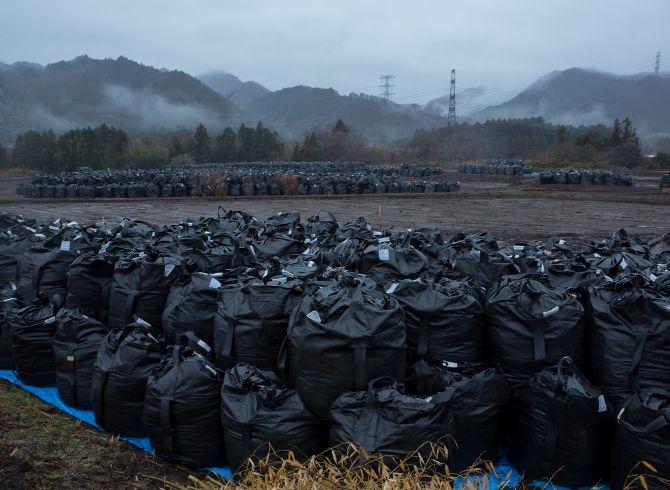 Bags of soil contaminated with radiation are stacked in Tomioka town, Fukushima prefecture, Japan. Photograph: Ken Ishii/Getty Images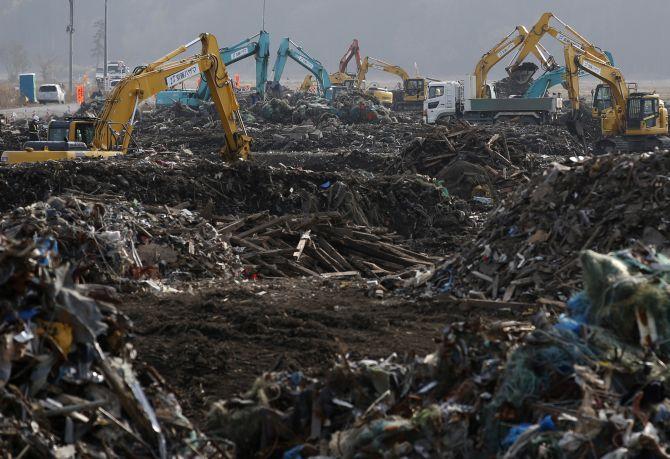 Workers operate heavy machinery to remove debris at an area devastated by the March 11, 2011 earthquake and tsunami in Namie town, Fukushima prefecture, near TEPCO's tsunami-crippled Fukushima Daiichi nuclear power plant. Photograph: Toru Hanai/Reuters