An artist has taken his love of Lego to the extreme with an incredible collection of sculptures using only the tiny, colourful building bricks.
The Art of the Brick exhibition features 80 sculptures by artist Nathan Sawaya, created from more than a million tiny Lego bricks.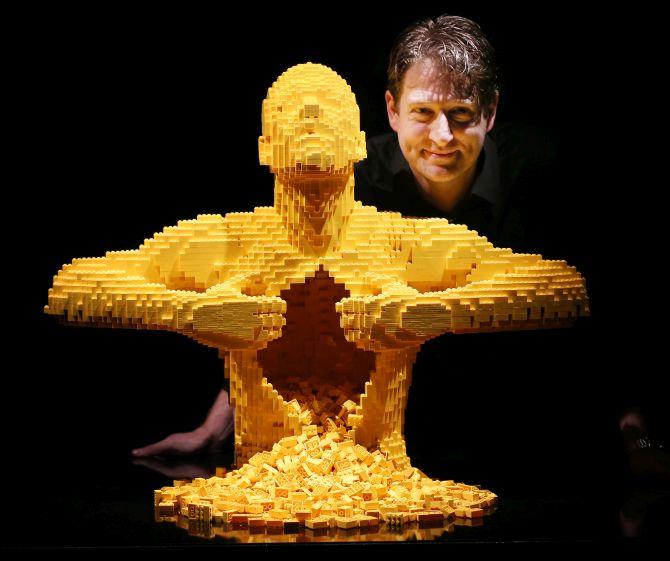 Artist Nathan Sawaya stands with his sculpture 'Yellow' at the Art of Brick Exhibition at The Old Truman Brewery in London, England.
---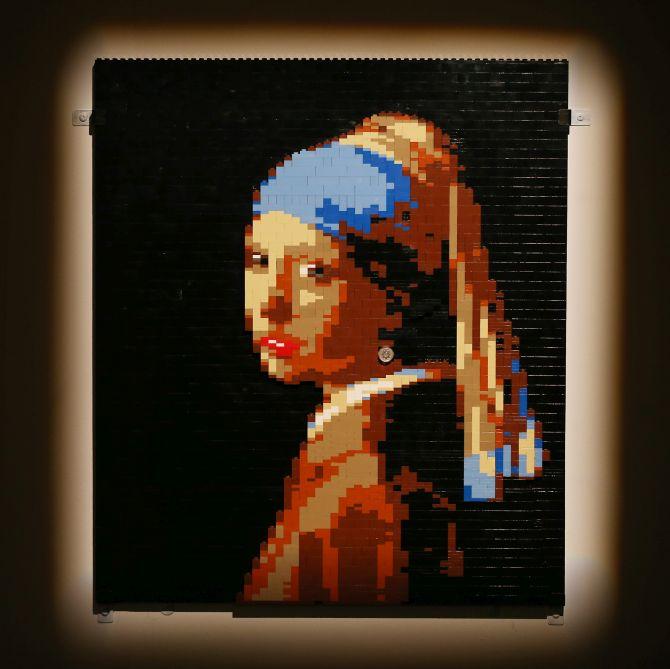 A Lego version of the painting Girl with a Pearl Earring is shown at the Art of Brick Exhibition. He hopes they are an accessible way to talk to children about art history.
---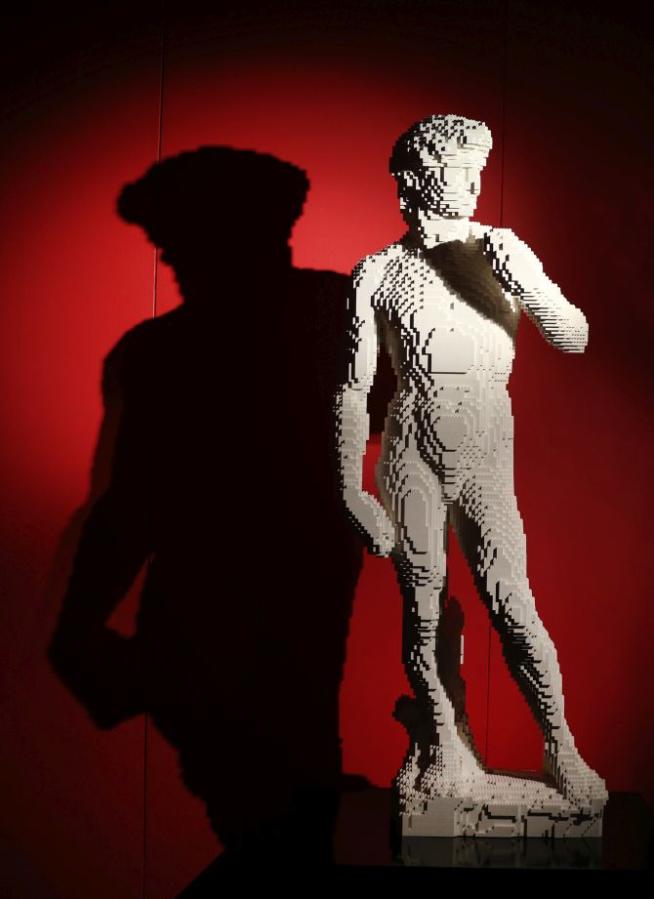 Words are not quite enough to explain how awesome we think these sculptures made from Lego are. At the exhibition, he said he has taken inspiration from famous sculptures in history such as the Statue of David.
---
He tries to make each piece look as real as he can and this piece called 'Computer' isn't that far from reality.
---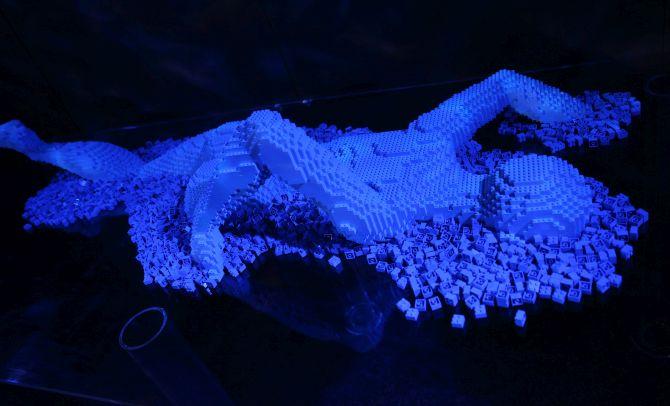 Nathan sketches his sculptures out before embarking on making them as he 'likes to have an idea about how they'll look and in this case this how a 'Swimmer' was created.
---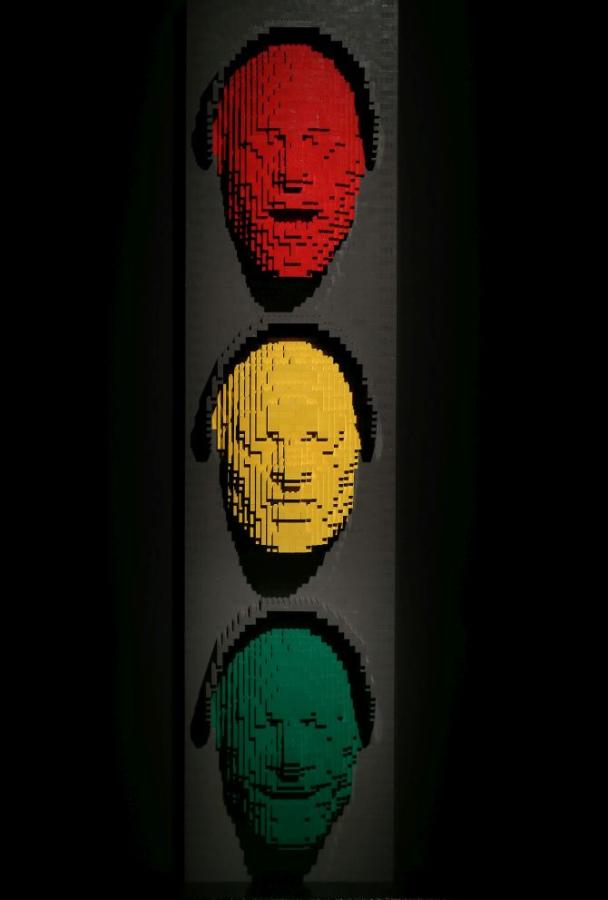 A Lego set of faces depicted as traffic lights entitled 'Stop, Look and Live'. The inspiration behind the piece, he says is "When I was a kid, I always imagined the traffic lights being faces watching over us, so we'd get home safely".
---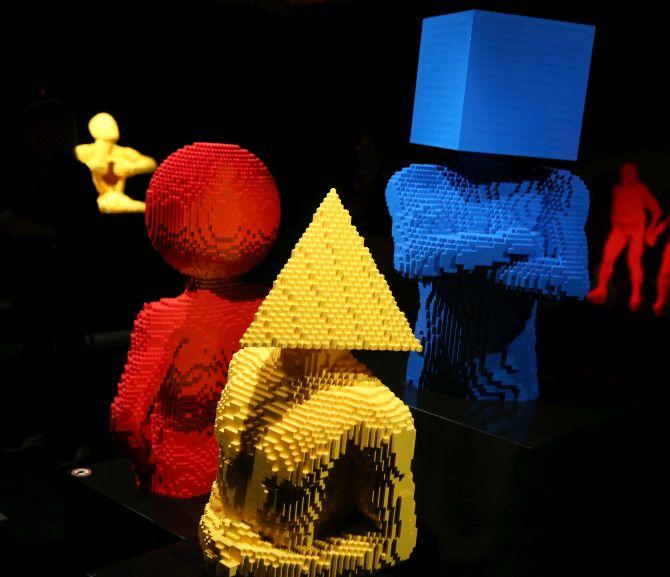 Sculptures made from Lego. His life-sized human sculptures can use up to 25,000 pieces of Lego.
---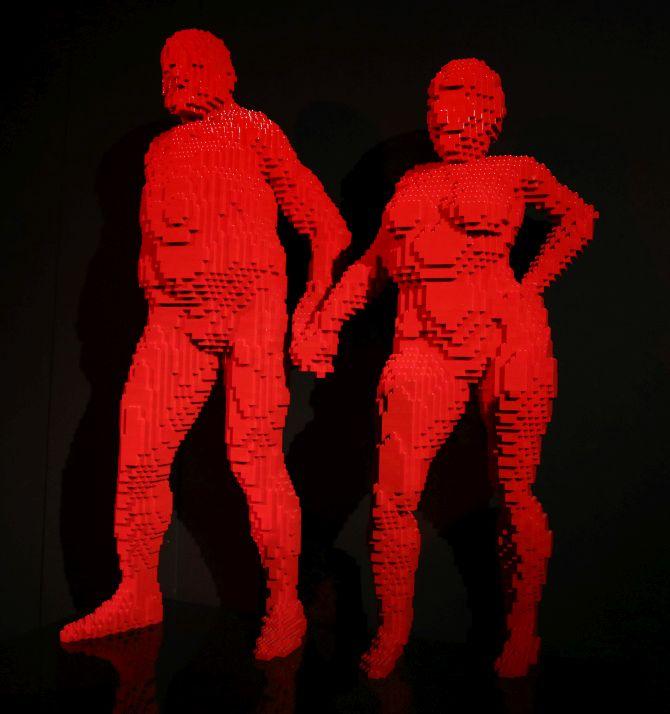 Trying to depict true love and a long-lasting partnership, Sawaya came up with Everlasting, a piece showing a man and woman holding hands for eternity.
---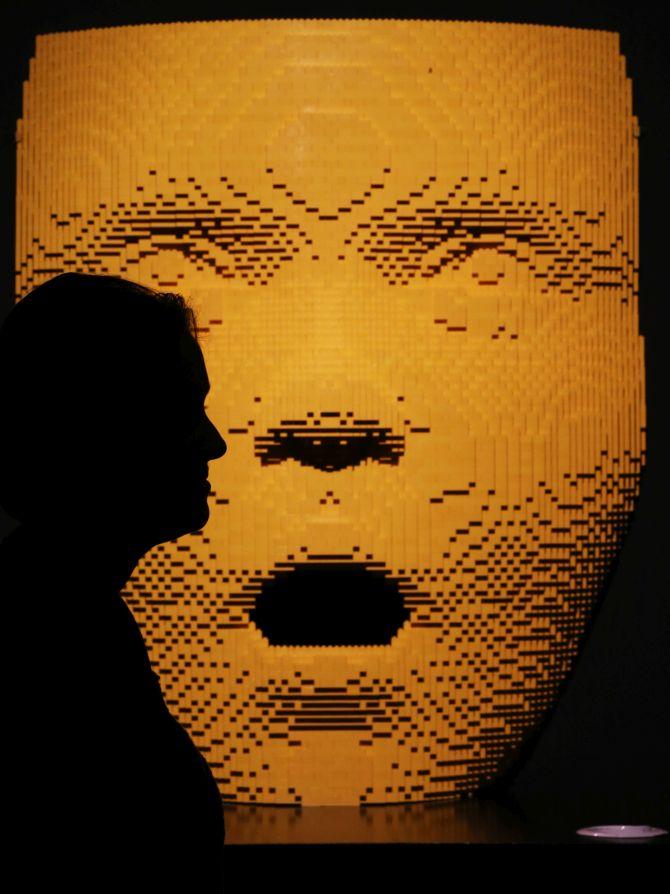 A visitor to the Art of Brick Exhibition stands in front of a giant Lego sculpture entitled 'Yellow Facemask'.
---
Lego sculptures entitled 'Yellow Facemask, Red Facemask and Blue Facemask' are displayed at the Art of Brick Exhibition. What do you think? Aren't they fantastic?
Photographs: Peter Macdiarmid/Getty Images