Leaders from across the world joined Paris as it mourned the victims of last week's terror attacks -- at the offices of Charlie Hebdo and a Jewish supermarket.
French President Francois Hollande and Germany's Angela Merkel led the unity march with counterparts from around the world.
In an unprecedented show of unity, the leaders of Israel and the Palestinian Authority attended the rally.
French presidents and prime ministers past and present were there too. Israel's Prime Minister Benjamin Netanyahu, Britain's David Cameron were among 40 world leaders who joined the rally.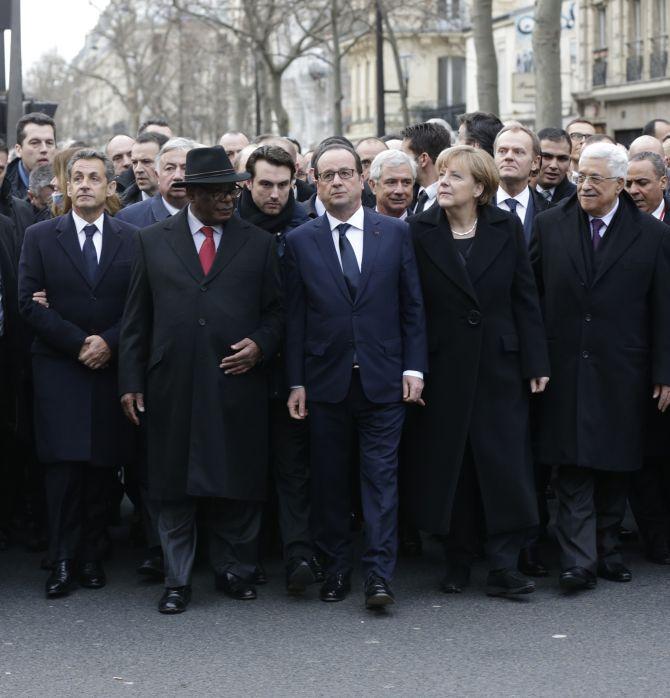 French President Francois Hollande leads the rally along with Germany's Chancellor Angela Merkel, Palestinian President Mahmoud Abbas. Photograph: Philippe Wojazer/Reuters
---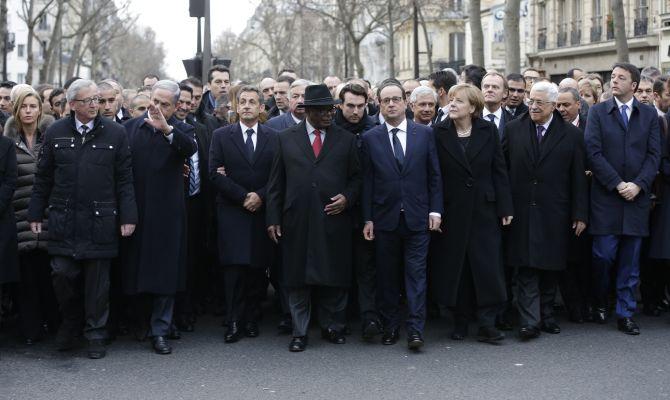 French President Francois Hollande is surrounded by head of states including (first row, left to right) European Commission President European Commission President Jean-Claude Juncker, Israel's Prime Minister Benjamin Netanyahu, Mali's President Ibrahim Boubacar Keita, Germany's Chancellor Angela Merkel, Palestinian President Mahmoud Abbas and Italy's Prime Minister Matteo Renzi as they attend the solidarity march in the streets of Paris. Photograph: Philippe Wojazer/Reuters
---
Head of states including (2ndL,toR) Greece's Prime Minister Antonis Samaras, Spain's Prime Minister Mariano Rajoy, Britain's Prime Minister David Cameron, Denmark's Prime Minister Helle Thorning Schmidt and Poland's Prime Minister Ewa Kopacz attend the solidarity march. Photograph:
Yves Herman/Reuters

---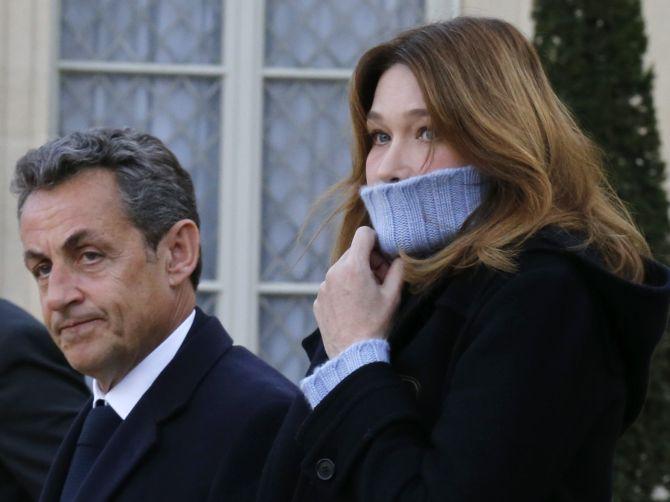 Former French President Nicolas Sarkozy, head of the French conservative party UMP party, and his wife Carla Bruni-Sarkozy arrive at the Elysee Palace before attending a solidarity march. Photograph: Pascal Rossignol/Reuters
---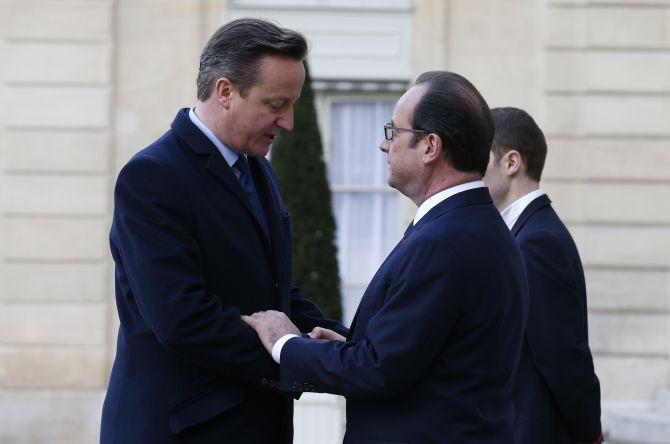 French President Francois Hollande welcomes Britain's Prime Minister David Cameron at the Elysee Palace. Photograph: Pascal Rossignol/Reuters
---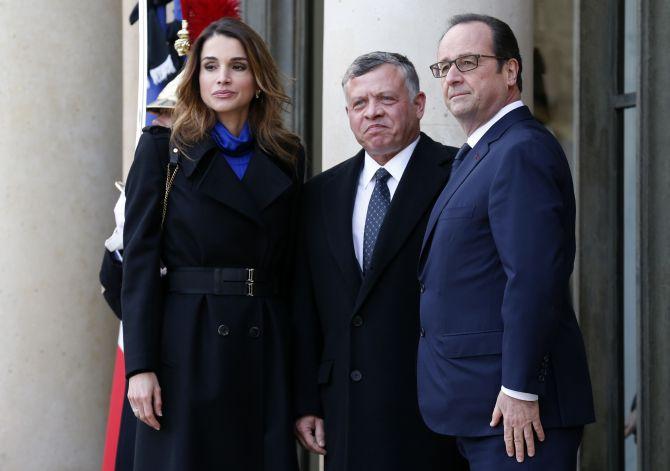 French President Francois Hollande with Jordan's King Abdullah and his wife Queen Rania. Photograph: Pascal Rossignol/Reuters
---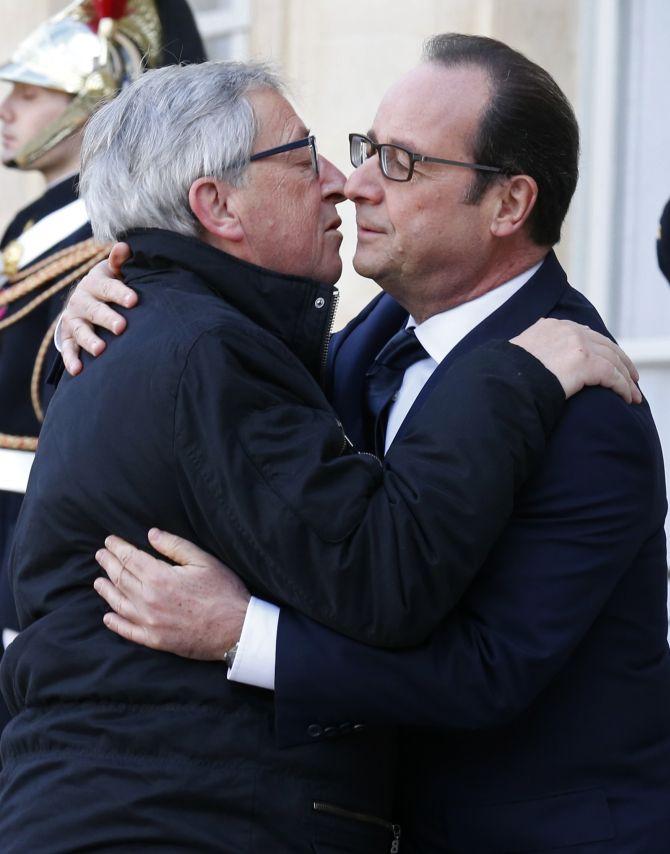 ImageL French President Francois Hollande hugs European Commission President European Commission President Jean-Claude. Photograph: Pascal Rossignol/Reuters

---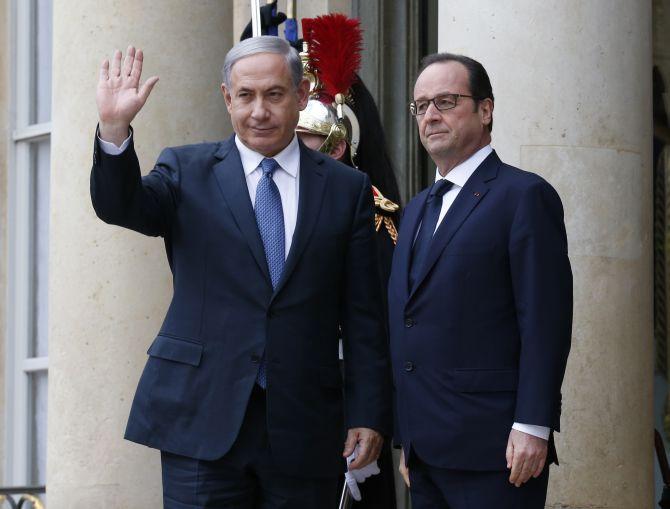 Israel's Prime Minister Benjamin Netanyahu ahead of the rally. Photograph: Pascal Rossignol/Reuters

---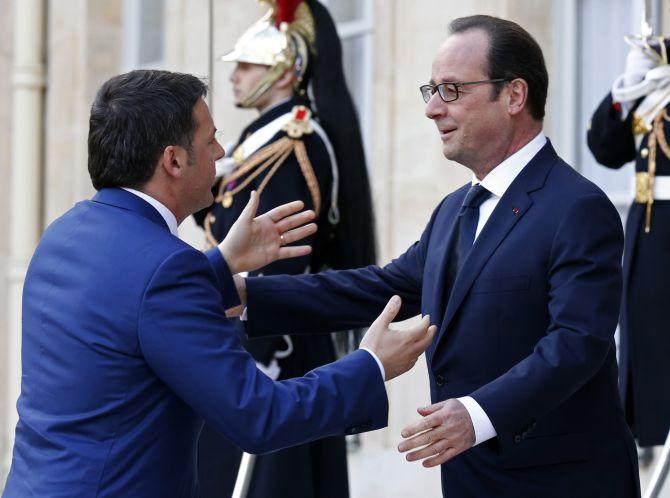 Italy's Prime Minister Matteo Renzi reaches out to the French president. Photograph: Pascal Rossignol/Reuters

---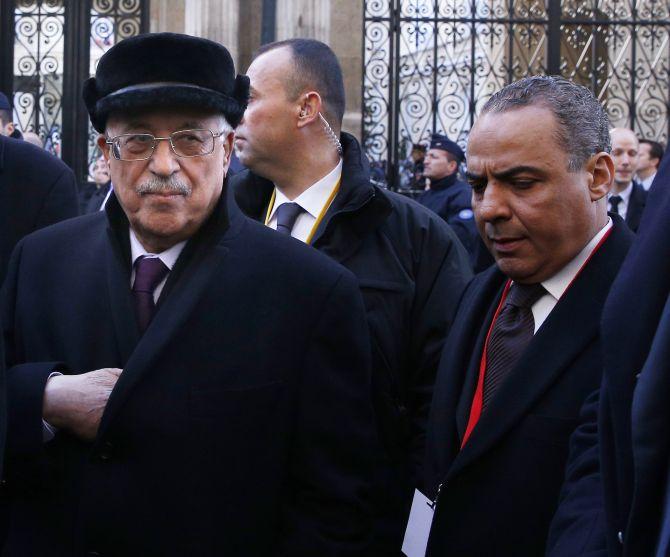 Image: Palestinian President Mahmoud Abbas leaves the Elysee Palace to participate in a solidarity march. Photograph: Yoan Valat/Reuters