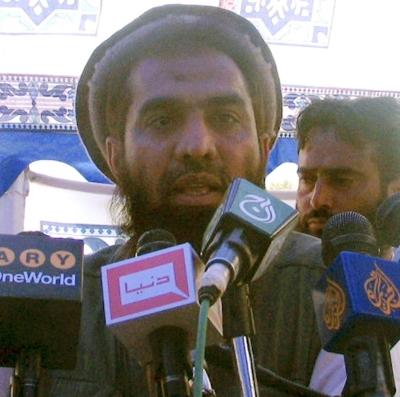 Pakistan government is all set to challenge the bail to Zakiur Rehman Lakhvi, the key planner of 2008 Mumbai attacks, after getting a copy of the court's order, the chief prosecutor in the 26/11 case said on Saturday.

"We have finally got the Anti Terrorism Court's (Islamabad) order copy. We have prepared the appeal against it and will file in the high court soon after the superior courts' two-week holidays end by the first week of January," prosecution chief Chaudhry Azhar told PTI.

Over a week after Islamabad Anti-Terrorism Court Judge Kausar Abbas Zaidi granted bail to Lakhvi, the government on Friday got the copy of the bail order.

Earlier, the prosecution was facing problems in getting the copy of the order as the Judge was not releasing it because of unspecified reasons.

"An appeal to a court's verdict can not be challenged during the courts holidays as it does not fall in 'urgent matter'," Azhar said.

Islamabad Anti-Terrorism Court Judge Zaidi on December 18 had granted bail to Lakhvi citing lack of evidence against him in the Mumbai attacks case, but before he could
be released from jail, the government detained him for three more months under Public Maintenance Order in Adiala Jail where the trial is being held.
Lakhvi challenged his detention under MPO in the Islamabad high court on Friday after the government rejected his plea for release.
The ATC's order has cited "weak evidence, the registration of the FIR invoking irrelevant sections and hearsay evidence against the suspect" as the reasons for granting bail to Lakhvi.
ATC Judge Zaidi in his written order said the evidence against 54-year-old accused was based on the statements of officials of the Crime Investigation Department which apparently were 'insufficient' to refuse him bail.
The decision to grant bail to Lakhvi drew sharp criticism from India and surprised many for its timing, just days after Taliban massacred 148 people, mostly school children, in Peshawar.
Lakhvi and six other accused -- Abdul Wajid, Mazhar Iqbal, Hamad Amin Sadiq, Shahid Jameel Riaz, Jamil Ahmed and Younis Anjum -- have been charged with planning and executing the Mumbai attacks that took place on November 26, 2008, and left 166 people dead. The trial has been underway since 2009.