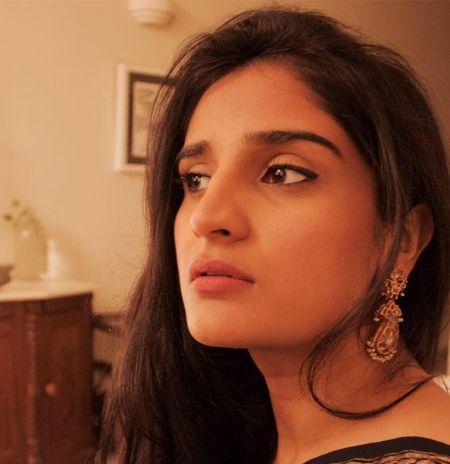 The environment is fraught with tension. India-Pakistan ties have quickly deteriorated in the aftermath of the Uri attack in which 19 Indian Army soldiers died.
The situation wasn't helped when Pakistan Prime Minister Nawaz Sharif praised Hizbul chief Burhan Wani at the recently concluded United Nations General Assembly and on Thursday, India struck back taking out terror launchpads in Pakistan-occupied Kashmir.
And social media hasn't helped the situation either. In recent weeks if one has logged on to Twitter or Facebook, one wouldn't be surprised to see comments about a war between India and Pakistan. People on both sides of the border have been indulging in a virtual war over the last few weeks.
However, amid this vitriol and venom being spewed, a Islamabad-based girl identified as Alizay Jaffer has put up a touching Facebook post about India-Pakistani ties, which at the time of publishing had over 6,700 likes.
She writes in her post, "To the world, most of the time, we are siblings; constantly at loggerheads, trying to get into daddy's good books so that he may buy us a toy, or take us for a drive, or better yet, increase our allowance.
"Other times, we are like a divorced couple, sharing space, constantly bickering over who lost out in the settlement, unable to finally come to terms with the fact that we are no longer together. It seems the scars of our separation are still so ripe, so painful, that they can't accept that we left, and we can't accept that they let us leave. In an event like this, we only find solace in making sure the other is just as hurt as we are, so we put in our all our resources, our best efforts, to do exactly that."
She goes on to write that some of her best days in the last 10 years were spent with "my brothers and sisters from across the border; sharing a meal, listening to music, discussing politics".
She further writes, "What will never be 'just another event' is one we never address. The fact that we are now divorced; the fact that our separation is painful for both of us; the fact that where there is now hate, there was once unity and a common pride; the fact that we allowed an external power to come in and manipulate us, and we fell prey; the fact that no one will know us like we know each other, because after all, we were once but one."
Read her full post HERE