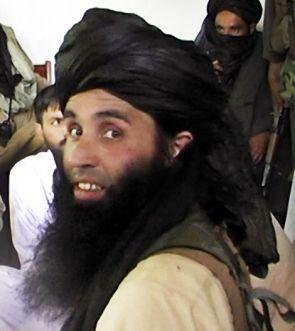 Pakistan Army and United States-led forces in Afghanistan have decided to target Tehreek-e-Taliban chief Mullah Fazlullah using drones rather than a ground operation in the areas where he is believed to be taking sanctuary.
Prime Minister Nawaz Sharif was informed about the decision to take out Fazlullah nicknamed the 'Radio Mullah', who is said to be in contact with the Peshawar school attackers during the assault which left 148 people dead, mostly school children, The Express Tribune reported on Friday.
Citing sources, the paper said that although army chief General Raheel Sharif and ISI chief Rizwan Akhter have provided Afghan authorities the audio proof of attackers talking to Fazlullah during the assault, the army is currently refraining from chasing targets across the border.
"The audio recording, handed to Afghan authorities, was in Pashto," he paper said, citing sources.
The Pakistani military leadership and NATO-led security mission in Afghanistan International Security Assistance Force agreed to target Fazlullah in a drone attack rather than a ground operation in the Nanger Har, Nooristan and Kunar areas of Afghanistan, where he is believed to be hiding, it said.
Pakistan Prime Minister Sharif was also informed that if Fazlullah was not hit by a missile after a certain time period, the army will consider other options.
Fazlullah, 40, was the leader of the Taliban in SwatValley and became the group's chief in November 2013 after the killing of Hakimullah Mehsud in a US drone strike in North Waziristan.
Hakimullah's predecessor Baitullah Mehsud was also killed in a US drone attack in August 2009.