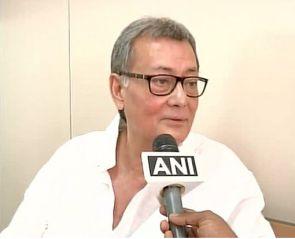 Amid a row over snooping on close relatives of Netaji Subhas Chandra Bose, his nephew, Ardhendu Bose, on Monday alleged that the Nehru-Gandhi family has tried to erase the nationalist leader's legacy.
"From 1947 onwards, they (Nehru-Gandhi family) have done their best to obliterate the name and memory of Netaji Bose," Ardhendu told PTI.
"As far as Bose and Sardar Patel are concerned, if you see today, in none of the history books in India is there a mention of Bose, the Indian National Army and very little about Patel," the 60-year-old leather technologist, who stays in Mumbai, said.
Ardhendu, a former Bombay Dyeing model, who owns a leather business, was born in Mumbai. His father Sailesh Chandra, who died in 1984, was Netaji's younger brother.
Asked if his late father, who stayed in Worli, was aware that he was being snooped upon, Ardhendu said, "Yes. He told me so."
"The suspicion was there. When the snooping and phone tapping was going on, they (my family members) knew they were being snooped, watched at," he said.
"He (my father) told me that someone told him the phone was tapped," Ardhendu said.
"Someone from an intelligence agency had also told him the phone was tapped," a source close to Ardhendu said.
"After the INA trials in Delhi, no soldier who served in INA was taken into the Indian army. The government didn't care for the 20,000-30,000 former INA soldiers," Ardhendu said.

Image: Netaji's nephew Ardhendu Bose