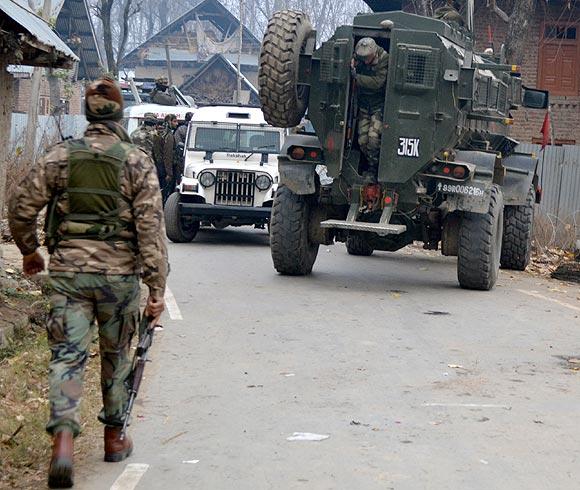 An unidentified terrorist on Thursday killed in an encounter with security forces in Kupwara district of Jammu and Kashmir, police said.
The exchange broke out in the Salkot locality of Kupwara town in north Kashmir on Thursday morning as security forces launched an operation following information about the presence of militants there, a police official said.
The militant opened fire on the security forces' positions, triggering a gunfight as the latter retaliated, the official said.
The body of the unidentified militant was recovered along with some arms and ammunition from the scene of the encounter, he said. The identity and affiliation of the slain militant are being ascertained, he added.
Image: Representation picture