Odisha's Health Minister Naba Kishore Das, a confidant of the chief minister, was shot and grievously injured when he got out of his car on Sunday, allegedly by a police officer who was captured, officials said.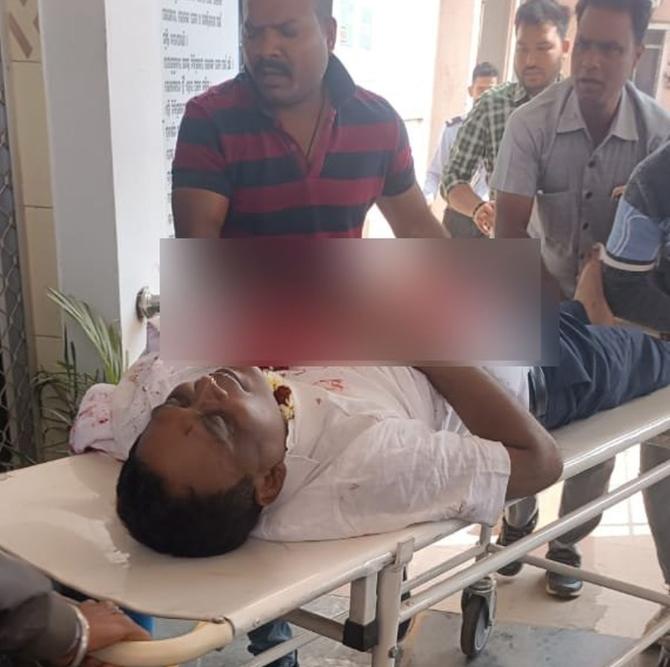 The minister is battling for his life in a hospital.
The shooting took place in Brajrajnagar town around 1 pm when the minister was on his way to attend a programme in the district.
"Assistant Sub-inspector of Police (ASI) Gopal Das opened fire at the minister, who sustained bullet injuries," Brajrajnagar SDPO Gupteswar Bhoi told reporters.
The accused ASI was nabbed by locals, who then handed him over to the police, he said.
Condemning the incident, Chief Minister Naveen Patnaik said that the crime branch has been directed to take up the investigation of the case.
'I am shocked at the unfortunate incident of attack on honourable minister Naba Das. I strongly condemn the attack on him. I pray for his early recovery.
'Senior officers of crime branch have been asked to go to the spot,' Patnaik said in a statement.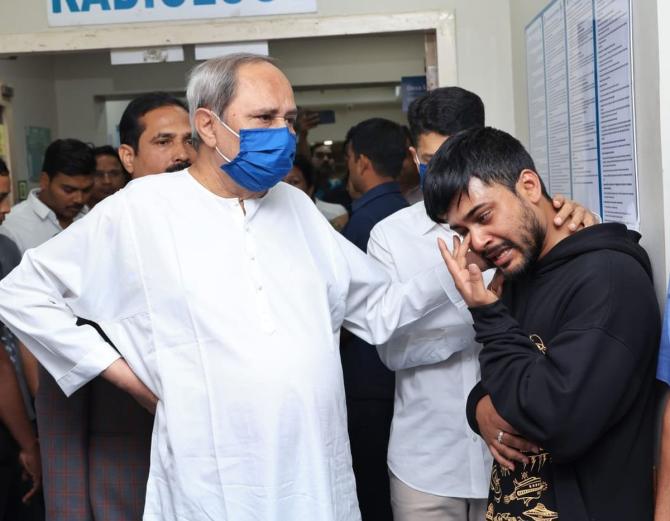 In a video footage in possession of PTI, Naba Kishore Das is seen bleeding from the chest with people trying to lift the injured minister, who seemed unconscious, and place him on the front seat of a car.
Initially, he was taken to the Jharsuguda district headquarters hospital, the SDPO said.
Das was airlifted to Bhubaneswar in an air ambulance and admitted to Apollo Hospital, Bhubaneswar.
Deputy Commissioner of Police, Bhubaneswar, Prateek Singh said a green corridor was set up in the state capital for ferrying the minister to the hospital from airport.
Tension prevailed in Brajrajnagar in the wake of the incident, with supporters of the Biju Janata Dal minister questioning 'security lapses'.
Some of them claimed that a conspiracy was hatched to target him.
Bhoi said that the ASI was currently being interrogated, and more details will be available after a thorough probe.
The minister, a strongman in the mining hub of Jharsuguda, had switched over to the BJD from the Congress ahead of 2019 elections.
He is known to have business interests in coal mining, transportation and hospitality sectors.
Meanwhile, Gopal Das's wife Jayanati told reporters at her residence near Berhampur in Ganjam district that she heard the news about her husband firing at the minister from television channels.
Jayanati said Das suffered from mental disorder for the last seven-eight years, and was taking medicines and appeared quite normal.
She said her husband had made a video call to their daughter in the morning.
Das had no personal enmity with the minister, said Jayanati, demanding a proper investigation into the matter to find out the truth.