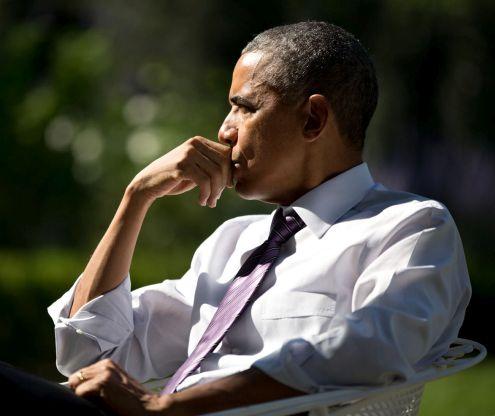 Barack Obama will be the first US president to attend the Republic Day parade. Photograph: Pete Souza/White House

Known for his out-of-the-box thinking on foreign policy issues, it was Prime Minister Narendra Modi who came up with the idea of inviting United State President Barack Obama as the Chief Guest for the Republic Day parade on January 26.
"Once Modi reportedly shared it with his close group of people, the Indian Ambassador to the US S Jaishankar, was asked to follow it up with the Americans," sources said. "The idea to invite the president came from the prime minister," they said.
The Prime Minister's Office then asked Jaishankar to explore the "doability" of the idea and check out the response from the White House. Thereafter, Jaishankar during a series of meetings explained to senior administration officials about the significance of the Republic Day parade and the US showed acceptance to the idea.
"In a way it is a very political gesture (to invite someone as a chief guest of the Republic day)," they said.
The American side, sources said "appreciated" the political gesture from the prime minister, "took a little while" to decide and finally informed the ambassador that it
is a yes. Thereafter it was left to Twitter diplomacy.
Modi announced on Twitter that he has invited Obama to attend the Republic Day parade as the chief guest.
The entire process was held very close by officials on both sides. In both the countries, only a few people knew about it.
The process started "after a considerable period" following a meeting between Modi and Obama at the White House on September 30.
Sources said, once the invitation was accepted in principle, the logistics followed including the security details, deliverables and others. Such details are still the work in progress and likely to continue till the even when Obama arrives in New Delhi.
"Acceptance of the Republic Day invitation also shows judgement call about India, India's prospects and what kinds of relationship US should have with India," the sources said, adding that the chances of Obama accepting the invitation to attend the Republic Day Parade could have been very less.
They said Modi gives top importance to India-US relationship and this is the reason why he invited Obama. "Such an idea was never thought about. It never figured in discussion in the Indian foreign policy even as it invited heads of states from various countries for this annual prestigious event," officials said.