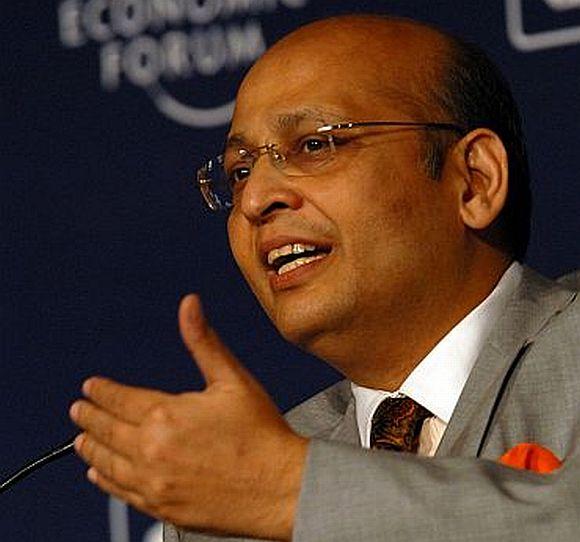 Keeping the government on tenterhooks on key reform measures like the Insurance Bill and Goods and Services Tax, the Congress party on Monday said there is "no blank cheque" on its support on these in Parliament as the "devil lies in the details".
Although he described the proposed GST as "entirely a Congress baby" which it has in principle "no reason to jettison", party spokesperson Abhisek Singhvi said its support was "subject to nitty gritty" as it is not aware whether the bill is being brought in the same form as under the previous United Progressive Alliance government.
As to the bill proposing to raise Foreign Direct Investment in insurance sector from 26 to 49 per cent, Singhvi remained non-committal, saying "it is dangerous to speak in abstract".
"How can there be a blank cheque... There is no blank cheque in legislations or politics... God and devil lie in the details," he said while parrying direct questions on whether Congress will support the bills or join parties like Janata Dal (United), Samajwadi Party, Rashtriya Janata Dal and the Left in opposing these.
To a specific question on whether the Congress will accept the recommendations of the Select Committee of Rajya Sabha -- which includes the party's members -- that went into the FDI in insurance issue, Singhvi said, "Parliamentary panel reports are not binding on the Parliament, the ruling party or the opposition. Parliament is supreme."
Singhvi, meanwhile, recalled that the passage of the GST bill, when the UPA had brought it, was opposed tooth and nail by Prime Minister Narendra Modi, who was then the Gujarat Chief Minister.
"BJP's opposition to GST was irresponsible, petty and against public interest," he said.
Singhvi also accused BJP of "doublespeak" and having "selective amnesia" for raising the matter of disruptions in Parliament.
"For the last two days, we have been hearing sermons from the prime minister, the government and Bharatiya Janata Party leaders on how necessary it is to have a productive session. They said that it's not only the prime minister or the BJP but all who MPs have got the mandate."
"Such exalted sentiments were not expressed by BJP for a full 10 years when they were in opposition. Figures for parliamentary disruptions, when BJP was in opposition, show that it has been very hypocritical preaching by them in the last two days," Singhvi said.