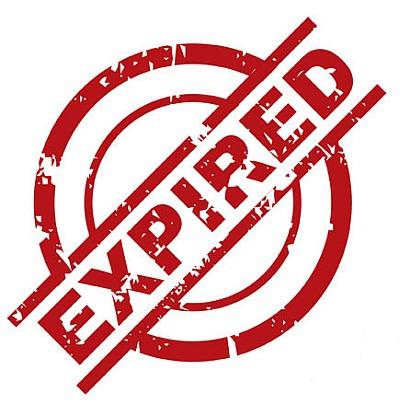 Did you know there are laws made as far back as 1836 still in circulation in the Indian legal apparatus?

As part of the National Democratic Alliance's promise to unclutter statute books by repealing obsolete laws, the Law Commission has been toiling away -- sifting through the law book and shortlisting laws that ought not to be part of modern day India.

Here are 9 obsolete laws we don't need anymore:

1) Converts' Marriage Dissolution Act, Act 21 of 1866

Why this should be repealed: This Act was enacted to allow the dissolution of marriages of converts from Hinduism to Christianity, on the grounds that they have been deserted or repudiated on religious grounds by spouse.

It enables divorce proceedings to be initiated by the converted person, not his or her spouse. The scope of the Act was first considered in the 18th Law Commission Report (1960) which recommended repeal of the Act because of its limited scope.

The continuance of this Act should be considered in light of the fact that the Supreme Court in Sarla Mudgal v. Union of India [AIR 1995 SC 1531] has said that allowing dissolution of marriage under the laws of the converted person is tantamount to destroying the existing rights of the other spouse who continues to belong to the same religion.

2) Dramatic Performances Act, Act 19 of 1876

Why this should be repealed: The Act empowers the state government to prohibit performances that are scandalous, defamatory or likely to excite feelings of disaffection. Disobeying such prohibitions attracts penalties. It was enacted during the colonial era and extensively used to curb nationalist sentiments propagated through dramatic performances.

It has no place in a modern democratic society. States like Delhi and West Bengal have repealed it.

3) Reformatory Schools Act, Act 8 of 1897

Why this should be repealed: The Act was enacted to amend the law relating to reformatory schools and to make further provisions for dealing with 'youthful offenders'. It gives the power to establish Reformatory Schools, inspect them, and for courts to direct youthful offenders to these schools.

This Act may be in conflict with Article 14 of the Constitution as it only applicable to boy under the age of 15, and not to girls.

The Act speaks of 'detention' in reformatory schools which is against the scheme of the Juvenile Justice (Care and Protection of Children) Act, 2000, which governs the juvenile justice procedure for all children below the age of 18, and provides for setting up of observation homes and special homes for juveniles in conflict with law.

In light of this, the Reformatory Schools Act, 1897 is in conflict with the newer law.

4) Lepers Act, Act 3 of 1898

Why this should be repealed: The Act provided for the segregation and medical treatment of pauper lepers. This law, which is completely out of sync with the modern understanding of the disease and its treatment, must be repealed.

The Act is unconstitutional for being violative of Article 14 of the Constitution because it legalises forcible segregation of people affected with leprosy.

India is a signatory to the United Nations Resolution on the Elimination of Discrimination against Persons Affected by Leprosy and their Family Members, 2011 (A/RES/65/215). This legislation goes against the spirit of this Resolution.

5) Prevention of Seditious Meetings Act, Act 10 of 1911

Why this should be repealed:
This Act empowered a district magistrate or commissioner of police to prohibit a public meeting in a proclaimed area if they believe such meeting is likely to promote sedition.
This Act was enacted with the express purpose of clamping down on meetings being held by nationalists. The Act prohibited meetings 'likely to cause disturbance or 'public excitement', but the specific provisions creating offences suffer from vagueness.
Given that private meetings are also covered under this Act by virtue of section 3(2), its provisions are unduly harsh. The continuation of this colonial legislation is unnecessary given the extensive provisions relating to sedition under the Indian Penal Code.
6) Bengal Indigo Contracts Act, Act 10 of 1836

Why this should be repealed:
Prior to independence, the British controlled the entire trade in indigo and this Act, which was enacted by the Governor-General-in-Council, helped consolidate British rule over indigo farming by enforcing its cultivation by farmers in the erstwhile Bengal province. This Act is in disuse and a remnant of colonialism, and should be repealed.
7) Delhi Laws Act, Act 7 of 1915

Why this should be repealed:
This Act was enacted to declare the law in force in certain territories added to the province of Delhi, which were formerly included in the territory of Oudh and Agra. This law is no longer relevant in the modern-day administration of these territories.
8) Children (Pledging of Labour) Act, Act 2 of 1933

Why this should be repealed:
The Act was enacted to prohibit the pledging of the labour of children. However, the purpose of the Act is defeated by the proviso to the definition of 'agreement' under section 2.
While an agreement to pledge the labour of a child is prohibited, the said proviso says that 'an agreement made without detriment to a child, and not made in consideration of any benefit other than reasonable wages to be paid for the child's service' is not prohibited.
This proviso would amount to approving child labour if 'reasonable wages' are paid to the child. Additionally, the fines imposed under the Act are paltry and hardly serve as a deterrent.
The provisions of this Act are not in sync with the Child Labour (Prohibition and Regulation) Act, 1986 which is now in place to determine where, and under what conditions children can be employed. In addition, proposed amendments to the Child Labour (Prohibition and Regulation) Act, 1986, in 2014, seek to outlaw all forms of child labour. The provisions of this Act will be in conflict with these progressive amendments.
9) Sheriff of Calcutta (Power of Custody) Act, Act 20 of 1931

Why this should be repealed:
This Act extended the powers of the Sheriffs of Calcutta to hold persons in lawful custody. If the Sheriff was required to take a route while holding a person that lay outside his jurisdiction, this Act permitted him to do so. The position now held by Sheriffs in Kolkata is purely titular, without any executive power, thus making this Act unnecessary.
The complete list of obsolete laws is available HERE and HERE