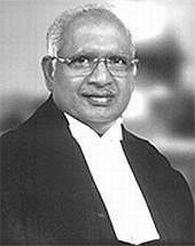 National Human Rights Commission on Thursday said its burden would increase if the Communal Violence Bill is passed in Parliament in its "present form".
"If the Act, as in present form, is passed by Parliament, the NHRC has to share a huge burden. With the present structure and the facilities available with the Commission, it would be almost impossible to carry out these functions," NHRC chairperson Justice K G Balakrishnan said.
He, however, said the Commission would not shy away from carrying out its responsibilities if the Bill is passed. "If it has to be sanctioned or when the work is entrusted with the NHRC, I am sure we will take it in the right spirit and try to discharge our functions," he said at a workshop on media and human rights.
The controversial 'Prevention of Communal and Targeted Violence (Access to Justice and Reparations) Bill, 2013, was cleared by the Union Cabinet on Monday.
Lauding the role of media in bringing cases of human rights violation into the limelight, Justice Balakrishnan said the NHRC had taken suo motu action in 300 cases of serious nature based on media reports this year.
"The Media and the civil society organisations are our antenna. We don't have direct interactions with people but these institutions work in the society. I applaud their efforts in bringing many cases of human rights violation in the limelight," he said.
Inaugurating the workshop 'Media and Human Rights: Issues and Challenges', jointly organised by the NHRC and the Indian Law Institute here, he voiced concerns about malnutrition, gender rights, child protection and economic rights of the poor.
"Civil and political rights are well taken care of in a vibrant democracy as ours. But what calls for attention is the economic rights of the people. In a nation that has more than 60 per cent of rural population with few economic avenues to lead their lives, economic rights can't be ignored," he said.
"Malnutrition is another serious concern that the media should take up. The statistics show that one in three children in our country is affected by malnutrition. I also urge the media and other pressure groups to champion gender concerns and child rights that are crippling society today," he said.
The workshop, aimed at sensitising media about human rights violation reporting, is a part of various programmes undertaken by the Commission to start a dialogue on basic human rights.
The commission is planning to conduct similar workshops for judicial officers, health officials and prison personnel in the coming year.