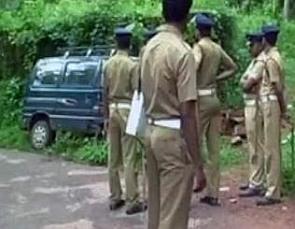 The Central Bureau of Investigation on Thursday arrested three Communist Party of India-Marxist activists in connection with the September 1 murder of Rashtriya Swayamsevak Sangh leader E Manoj in the district, official sources said.
This is the first arrest after the CBI took over the case on the request of the state government. The arrested were identified as Sini, Riju and Biju, all stated to be local leaders of CPI-M.
Manoj, 42, a district functionary of the RSS, was hacked to death in politically-volatile Kathiroor by an unidentified gang. RSS-BJP leaders alleged that the CPI-M was behind the killing which occurred on a day when BJP President Amit Shah was in Thiruvananthapuram on a visit to the state.
Union Home Minister Rajnath Singh had spoken to Chief Minister Oommen Chandy and expressed concern over the killings of political and social activists in the state and asked him to take strict action to stop such acts.
The state government had decided to hand over the case to the CBI on the basis of a report from state police chief K S Balasubramanian who did not rule out the possibility of the murder having inter-state and even foreign links.