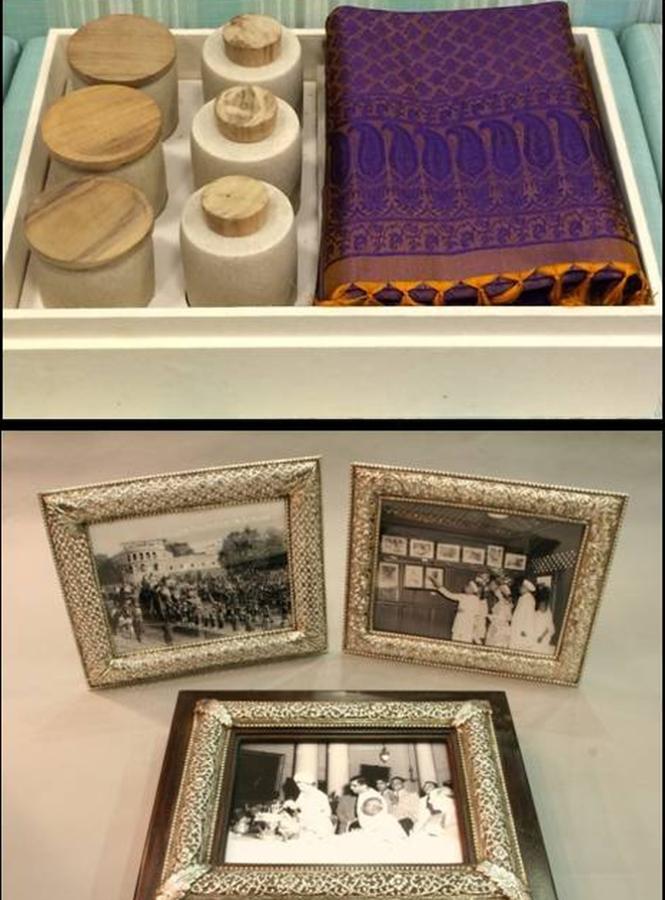 Prime Minister Narendra Modi on Friday presented Queen Elizabeth some photographs taken 54 years ago from her first visit to India in January-February 1961 when she was the chief guest at the Republic Day parade in New Delhi.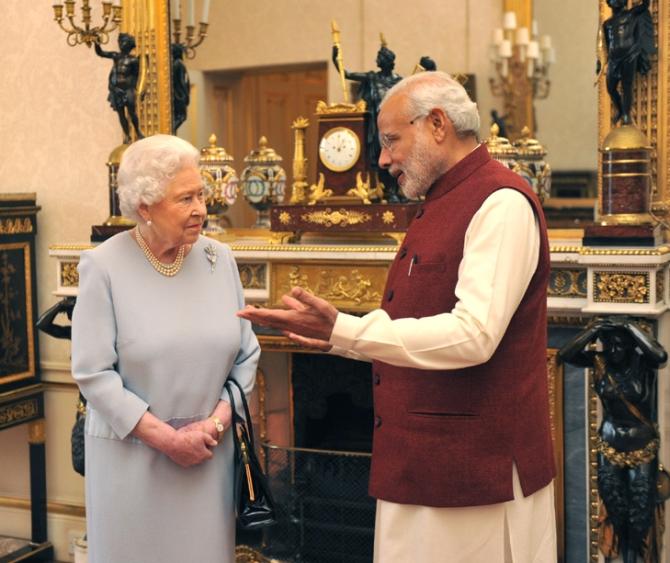 During the visit, the Queen had visited some other cities including Varanasi, Ahmedabad, Jaipur, Udaipur, Kolkata, Mumbai, Bengaluru and Chennai.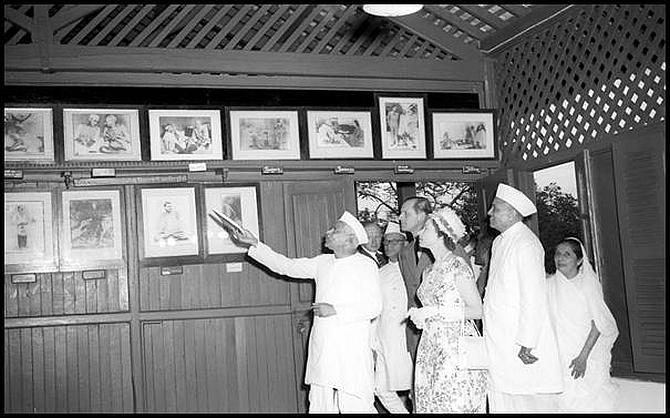 Taken on January 31, 1961, the first photograph shows her visiting the Sabarmati Ashram in Ahmedabad, one day after the commemoration of the 13th death anniversary of Mahatma Gandhi.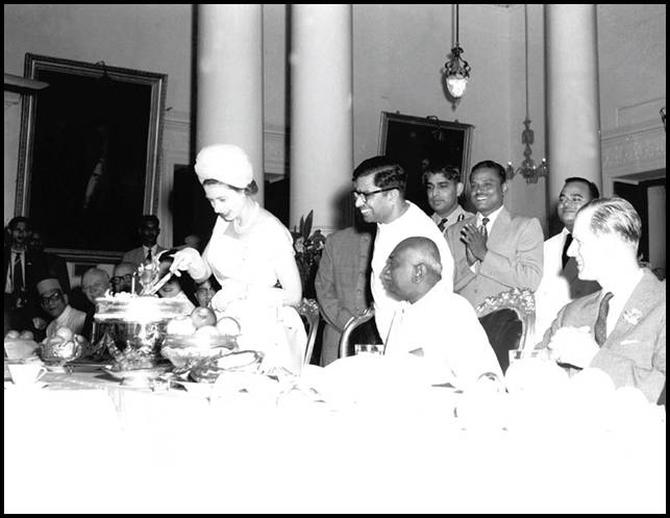 The second photograph was taken on February 19, 1961 in Chennai, and shows Her Majesty at a reception in her honour by the then State of Madras where she was presented a cake to mark the first birthday of HRH Prince Andrew, the Duke of York.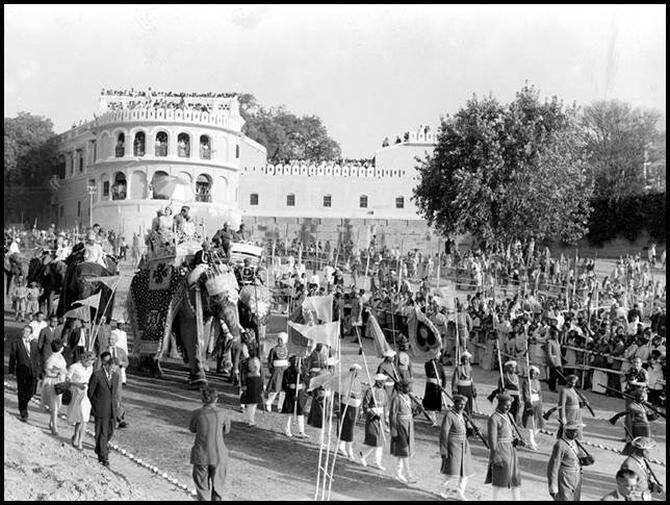 The third photograph was taken on February 25, 1961 and shows Her Majesty riding an elephant in a procession to Balua Ghat in Varanasi, the prime minister's parliamentary constituency.
Another photo, taken on February 24, 1961, shows her visiting the Atomic Energy Centre at Trombay.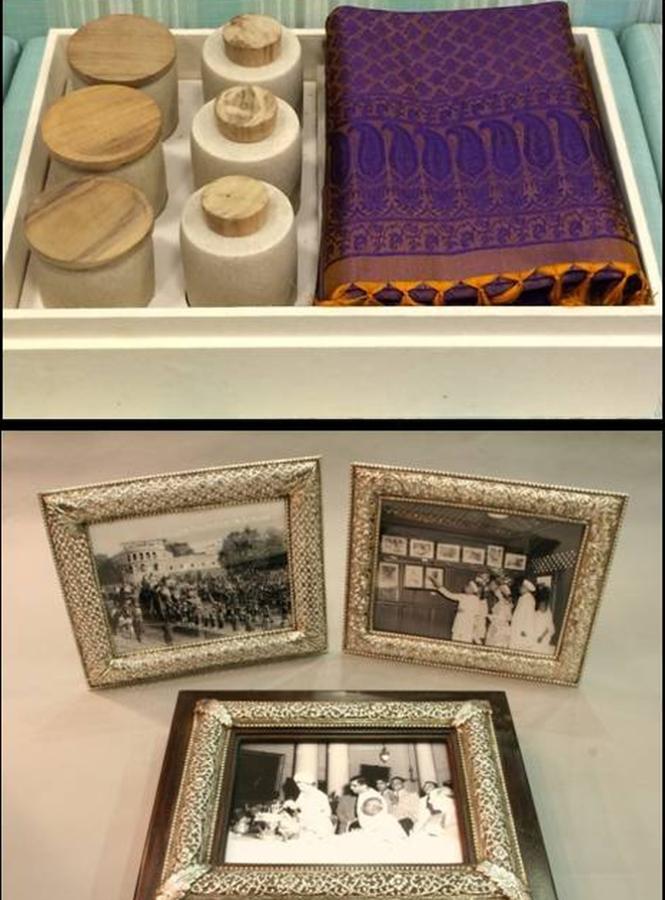 In addition, the prime minister also presented to Her Majesty some award-winning Darjeeling tea from Makaibari tea estate in West Bengal, fine organic honey from Jammu and Kashmir, and Tanchoi stoles that are a specialty of Varanasi.