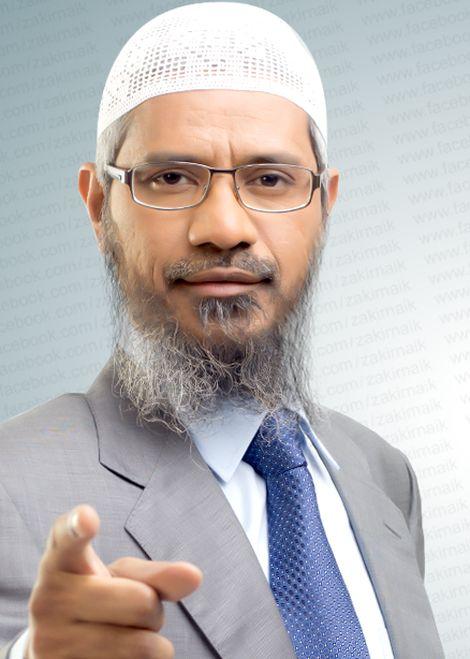 The Maharashtra government has asked Mumbai police to conduct a probe into controversial Islamic preacher Zakir Naik's speeches amid reports that his sermons inspired one of the terrorists involved in the attack on a restaurant in Dhaka.
"I have asked the Mumbai Police Commissioner to conduct a probe (into Naik's speeches) and submit a report," said Chief Minister Devendra Fadnavis.
Everything, including Naik's speeches, his social media accounts, sources of funding (of a foundation run by him in Mumbai) will be scrutinised, said Fadnavis, who also holds the home portfolio.
The direction comes amid reports that one of the terrorists who attacked an upmarket restaurant in the Bangladeshi capital a few days ago, killing 22 people, was inspired by sermons of the 50-year-old Mumbai-based Islamic scholar.
Naik has denied propagating terrorism in any way.
"Many of the news channels in India are showing a clipping where I am saying that every Muslim should be a terrorist. Whenever anyone wants to malign me, they show the clipping.
"This clipping, yes it is me saying it but it is out of context. I said a terrorist is a person who terrorises someone. I also gave an example that a policeman terrorises a robber. So, for a robber a policeman is a terrorist. In this context, every Muslim should be a terrorist to the anti-social element," Naik said from Mecca.
Rubbishing Bangladeshi newspaper 'Daily Star' report that he inspired one of the Dhaka carnage perpetrators to go on a killing spree, Naik sought to put the blame on "other speakers" who misguide Muslims in the name of Islam.
"Regarding me being shocked that a Bangladeshi was inspired by me, I would say no I wasn't shocked... I agree I do inspire people close to Islam but every fan may not follow everything what I say. Once a person comes close to Islam, there are possibilities he starts hearing other speakers," he said.
"Today, as we are aware, there are some people who misguide Muslims and in the name of Islam, they encourage them to kill innocent people, which is totally against the Quran," he added.
"I totally disagree that I inspired this act of killing innocent people. There is not a single talk of mine where I encouraged one to kill another, whether Muslim or non-Muslim," Naik said.