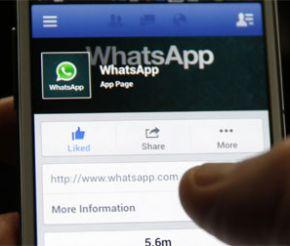 The cyber police in Kerala has launched a probe into an alleged bid by supporters of ISIS to lure a Kerala youth to join the terror group by sending messages through mobile application WhatsApp, police said on Monday.
Cyber police officials said the investigation was launched following a complaint from the youth who received lot of messages after he was included in a WhatsApp group allegedly supporting the Islamic State.
A group member allegedly sent messages to the youth from a foreign mobile number, urging him to join the militant group, police said.
"We have launched an investigation. It is in a preliminary stage. It is a complicated case. It would take time to identify the source of such messages through social networking sites like WhatsApp," an official, known to the development, said.
Police said the youth, who belongs to Kasargod district and works in a private firm in Kochi, moved out of the group after his account was bombarded with messages including one voice message in Arabic.
The messenger also allegedly sent notorious flag of Islamic State to the youth's WhatsApp account, police said.
He later approached the police with the complaint.