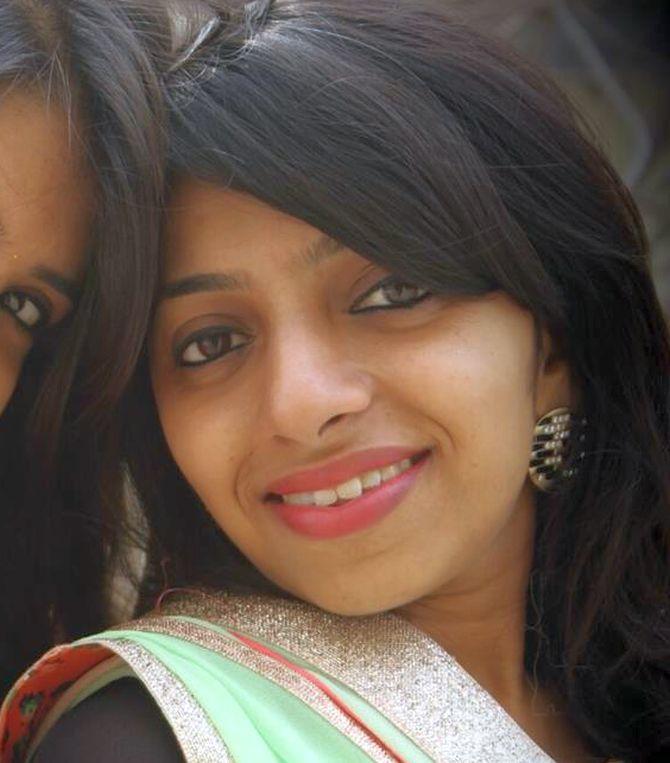 The pub was 1 Above, the music was loud and the cake was chocolate.
The setting was perfect as Khushbu Bansali rang in her 29th birthday with friends and family in the rooftop restaurant of a posh Mumbai building.
But Khushbu, who turned 29 on the 29th, did not live to see the day.
The merriment soon turned into mayhem as a fire broke out shortly after midnight, reducing the restaurant to a heap of smouldering bamboo and wood.
Fourteen people were killed, 11 of them women, most of them asphyxiating to death, officials said.
Among the dead was the birthday girl who just a short while ago was blowing out candles to the chorus of "Happy Birthday" and wishes for a long life.
As is the wont in these days of social media, her friends took little time in uploading the video of a laughing Khushbu, dressed in a black top, cutting her cake.
The video, inscribed with a caption saying "Happiest birthday Khushi", shows a friend teasing Khushbu, who makes a gesture of denial before proceeding to do the honours.
The happy party quite oblivious to what was in store.
Among the millions of similar 'stories' on social media, the video is now on national media, underscoring the horror that followed just minutes later.
The fire that started from 1 Above soon spread across the four-storeyed building in Kamala Mills compound in Lower Parel area, a popular night spot as well as commercial hub housing several offices including national television channels.
The cheerful music would have been abruptly silenced, the celebrations giving way to panic as the guests ran for cover. Many of them reportedly ended up in restrooms and choked to death.
A distraught Babulal Mehta, Khushbu's grandfather, blamed the "irresponsible" hotel management and the civic authorities.
"The hotel had put up a temporary structure supported by bamboo with the possibility of catching fire. There was no fire extinguishing facility either. It is the responsibility of the police and civic authorities to act against any violations," he told the media.
A popular restaurant listing app now says 1 Above and Mojo's Bristo, where the fire spread to, are "temporarily unavailable" for serving patrons.