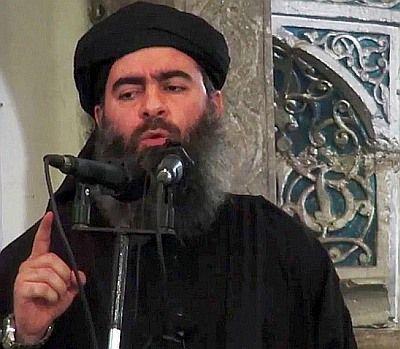 The elusive leader of the Islamic State "caliphate," Abu Bakr al-Baghdadi, is evidently still alive, despite rumours that his low profile for the past few months might have signaled his death or a serious injury.
Rumours swirled earlier this month that the terror group's leader had been killed after activist group the Syrian Observatory for Human Rights, which is based in London, reported that senior Isis figures had gathered for an emergency meeting in Iraq.
At the time it was speculated that he might have been killed, although this was never officially confirmed.
But Pentagon spokesman Peter Cook was quoted as telling CNN that US security agencies "do think Baghdadi is alive and is still leading" the Islamist group.
"We are obviously doing everything we can to track his movements," he said. "If we get the opportunity, we certainly would take advantage of any opportunity to deliver him the justice he deserves," he said.
"We're doing everything we can. This is something we're spending a lot of time on."
Earlier this month the US doubled the bounty on Baghdadi's head to $25 million (Rs 169 crore).
The self-declared leader has been careful to reveal little about himself or his whereabouts. The only known video footage of him was taken in 2014, when he gave a sermon in Mosul.
In November, he released a defiant audio message, calling on his followers to defend the Iraqi capital.