Congress ticket aspirant in Karnataka's Belgaum district violates model code of conduct. Vicky Nanjappa reports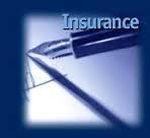 Usually politicians distribute liquor and cash as freebies when elections are around the corner, but how about providing insurance cover to voters as an incentive to get their votes?
Dr Anjali Nimbalkar, wife of IPS officer Hemanth Nimbalkar, is wooing the electorate by distributing policy certificates issued by New India Assurance at Khanapur in Belgaum. The policy also gives an insurance coverage of Rs 1 lakh and medical reimbursement of Rs 25,000.
This, however, is not the first time that an incentive of this nature has been given to the voter. Balachandra Jariholi, a minister in the BJP government, had provided a similar cover for all his voters.
While Jarkiholi announced the scheme before the notification of the assembly elections, Nimbalkar will have to face the wrath of the Election Commission as she has violated the election code of conduct.
Nimbalkar, a Congress ticket aspirant, has commenced campaigning in Belgaum even before her name is announced.
The Election Commission is not pleased. An officer told rediff.com that Nimbalkar's actions violate the model code of conduct. We have registered a case for distributing such policies, the EC said.