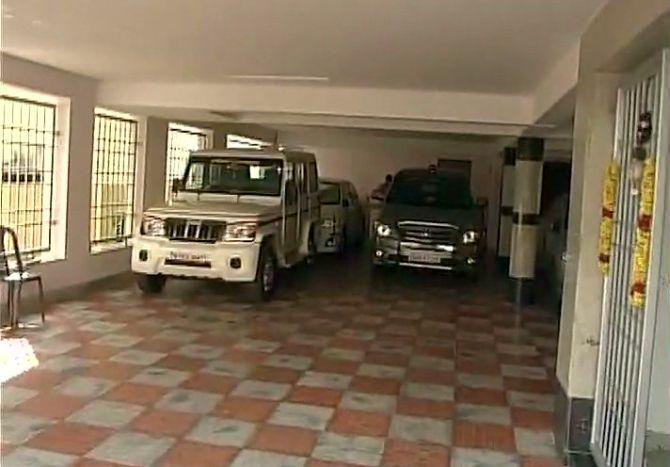 Continuing its crackdown on black money post demonetisation, the Income Tax department on Wednesday searched 11 locations linked to Tamil Nadu Chief Secretary P Rama Mohana Rao, including his official chamber and residence, besides those of his son, and claimed to have seized Rs 30 lakh in new currency and five kilogram gold.
The searches were also conducted in Chitoor on premises of Rao's relatives in neighbouring Andhra Pradesh.
IT officials claimed Vivek had admitted to having undisclosed income of Rs five crore.
"We proceeded on the basis of evidence which includes documents, notings and others pointing to receipt of income by Rao and his son to the tune of about Rs 16 crore to Rs 17 crore," a top IT official said.
Among the places searched by IT authorities were the residence of Rao in Chennai, premises owned by his kin and associates, besides his chamber at the secretariat, he said.
The searches followed the recent seizure of Rs 135 crore cash and 177 kg of gold from sand mining baron Shekar Reddy and his associate Srinivasulu, the largest since the Modi government announced demonetisation of Rs 500 and Rs 1000 currency notes.
Reddy was removed as member of the Tirumala Tirupathi Devasthanam Board by the Andhra Pradesh government after IT action against him on December 9.
Rao and his son could not be contacted from comments.
Reddy and Srinivasulu were arrested by Central Bureau of Investigation on Wednesday and produced before a special court which remanded them in judicial custody.
About 100 IT officials, with Central Reserve Police Force contingents providing security, searched the premises from as early as 6 am.
The sources said Rao, Tamil Nadu government's top-most official, was cooperating in the investigation, and that Vivek's statement has been recorded. Vivek allegedly had business dealings with Shekar Reddy.
Rao was appointed Chief Secretary in June this year.
Sources said a similar action was being conducted on the premises of a retired Indian Forest Service officer, currently working with the state's Environment Impact Assessment Authority, and a few others.
The Enforcement Directorate, the country's anti-money laundering agency has also registered a complaint in this case after the IT department shared documents with it.
Photograph: ANI