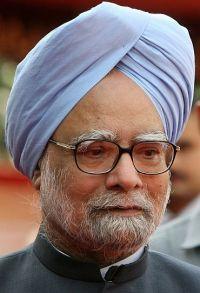 On the eve of Prime Minister Manmohan Singh's press conference on Friday, the Bharatiya Janata Party on Thursday asked him some probing questions, including how he thinks history would judge his tenure, "failure" to assert himself against corruption and "subversion" of constitutional institutions.
Leader of the Opposition in Rajya Sabha Arun Jaitley said he would like to ask the prime minister five questions.
He sought to know from Singh how in his opinion history would judge his tenure as prime minister and whether he feels his term as finance minister in the Narasimha Rao government gave him greater satisfaction than his innings as the prime minister.
"Since his government is perceived to be extremely corrupt, where does he feel he went wrong in not asserting himself when the situation so demanded," Jaitley said.
Another poser to Singh, a renowned economist, by Jaitley was where he felt he went "wrong" in management of the economy which led to the "breakdown of the investment cycle".
Jaitley also asked the PM if he "bears the guilt of institutional subversion" like that of Central Bureau of Investigation, Central Vigilance Commission, Joint Parliamentary Committee and civil services- during his tenure as prime minister.